The big question surrounding First Solar's expansion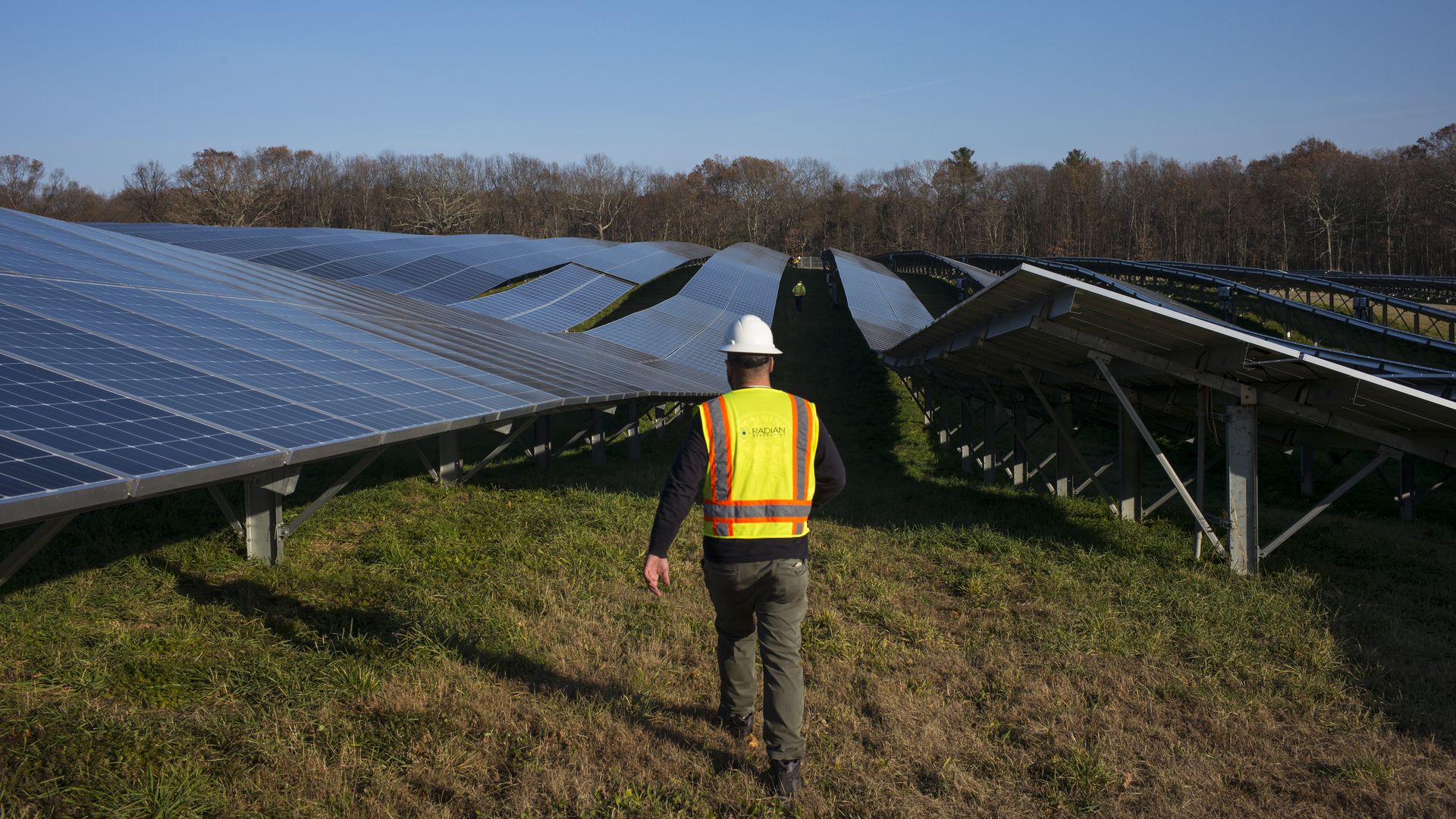 A big question swirling around the news that First Solar is expanding its U.S. manufacturing is how much — if anything — the recent White House import tariffs on solar panel equipment influenced the move.
What they're saying: CEO Mark Widmar said on the company's first quarter earnings call that the move will "further solidify our position as the largest U.S. solar module manufacturer," adding that production will be fully ramped up by the end of 2020 and it will create 500 jobs.
It's a $400 million investment to expand production of its Series 6 thin-film PV module, the company said late yesterday afternoon.
Timing: It comes roughly a week after SunPower — which had lobbied against the tariffs — announced it was buying SolarWorld Americas, which manufactures in Oregon and is one of the two companies that petitioned for the penalties.
Yes, but: It's tough to say if the penalties had much effect on First Solar's decision, which the company said will triple its U.S. capacity. Yesterday, First Solar officials did not cite the tariffs as a factor behind the expansion. Instead, they said it stems from strong U.S. demand and the corporate tax overhaul recently signed into law.
First Solar's overseas manufacturing in Malaysia and Vietnam is already exempt from the tariffs, which do not cover the cadmium-telluride thin-film tech they use.
The bottom line: With all that said, published reports and sources I touched base with last night say the tariffs were at least an indirect factor for the company, which is a solar project developer as well as manufacturer.
The penalties affecting other companies have improved First Solar's strategic position. Greentech Media reports that their project development business has grown strongly "while competitors have been stymied by new solar tariffs."
Quoted: ClearView Energy Partners analyst Timothy Fox said there was little interest in expanded domestic manufacturing before the trade penalties.
"Three recent announcements — NextEra raising its purchase order from JinkoSolar's Florida facility (3/30), SunPower buying SolarWorld Americas, (4/16) and First Solar building a new plant (4/26) — suggest that the domestic solar industry is adapting to the President's trade decision," he tells Axios in an email.
Go deeper