The 23 pages of Scott Pruitt's controversies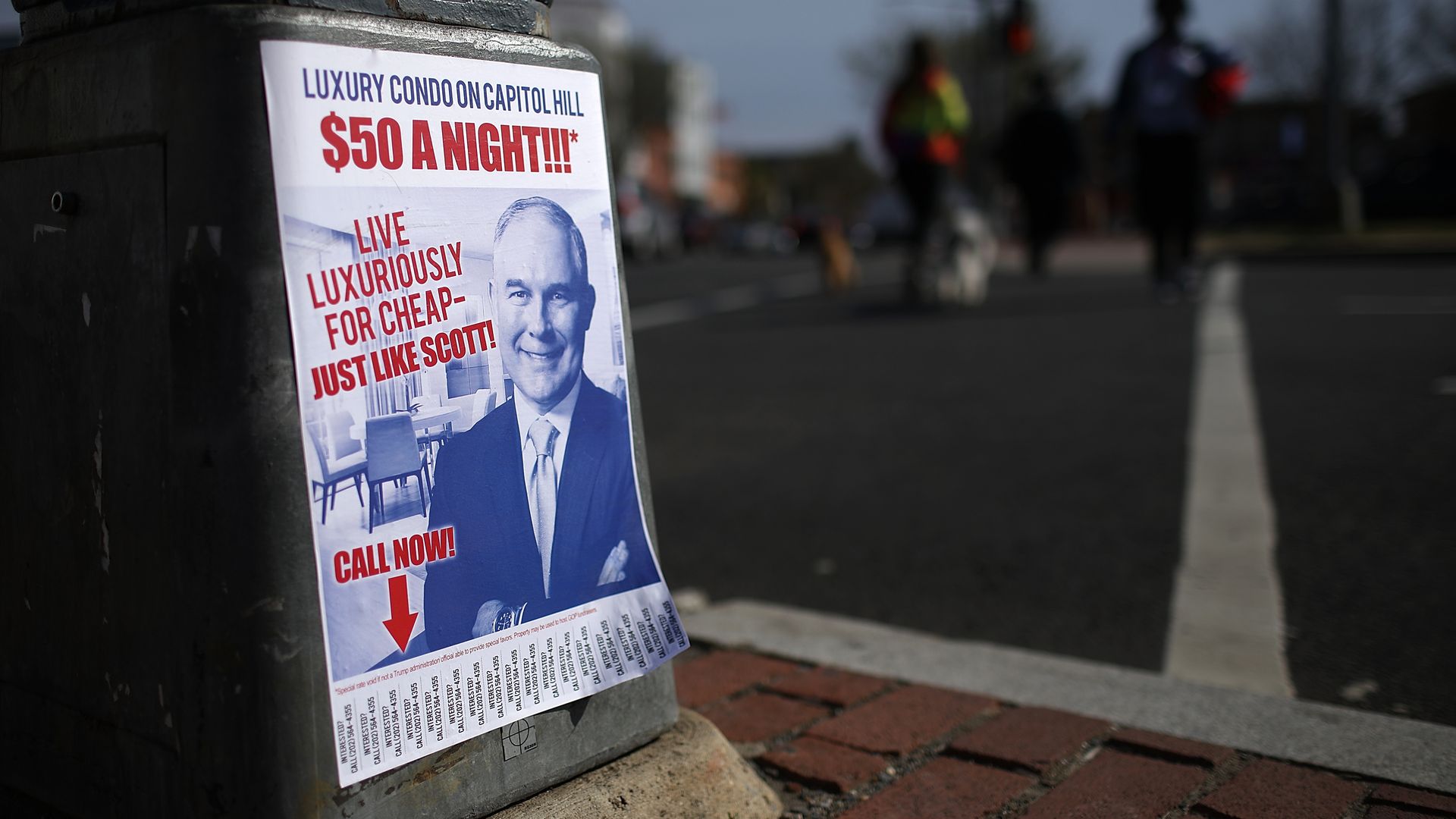 The EPA has sent some lawmakers a 23-page document detailing — and defending — the various spending and ethical controversies facing Administrator Scott Pruitt ahead of two House hearings today.
Why it matters: The document, obtained by Axios, lays out how the agency has prepped Pruitt for his appearance today. It stands in stark contrast to Pruitt's official prepared testimony, which doesn't mention any of the controversies and focuses instead on policy and the agency's budget.
Go deeper: The Washington Post and The New York Times both have good scene-setters ahead of today's back-to-back House hearings.
Go deeper