Pruitt says he "delegated" go-ahead on controversial raises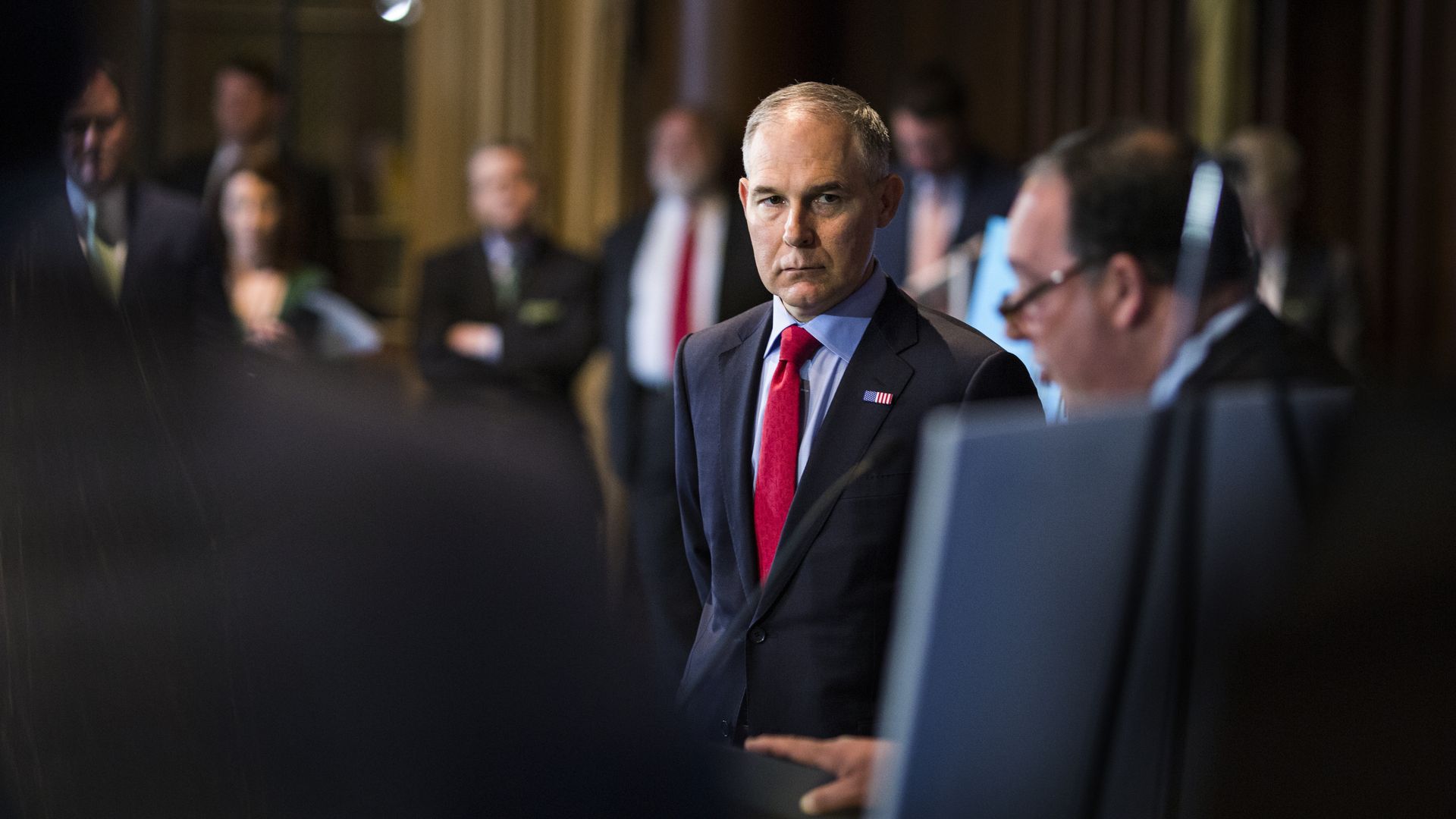 EPA Administrator Scott Pruitt said he gave his Chief of Staff, Ryan Jackson, the go-ahead to give controversial raises to two trusted aides at the EPA.
Why it matters: This issue is particularly fraught because the White House had initially denied the raises. To the extent Pruitt admits he defied the White House, it could be more damaging to him than the various spending controversies.
The buzz: Fox News' John Roberts says Pruitt is confirming that he lied on Fox News when he said he wasn't aware of the raises. The Washington Post reported earlier this month that three administration officials said Pruitt "endorsed the idea" of the raises.
What was said:
Rep. Tonko: "Did you, administrator, authorize [Chief of Staff Ryan] Jackson to sign those documents for you?"
Pruitt: "Those were delegated to Mr. Jackson and the Inspector General did reference that in his management alert…"
Rep. Tonko: "So...you did authorize him?"
Pruitt: "That decision was made by…"
Rep. Tonko: "Yes or no?"
Pruitt: "There were delegations giving him that authority."
Rep. Tonko: "That's a yes?"
Pruitt: "The Inspector General recognized that, Congressman."
Rep. Tonko: "...Sarah Greenwald, one of the aides who received a substantial raise said you were aware of and supported the raises…"
Pruitt: "...I was not aware of the amount…nor was I aware...of the bypassing or the PPO process not being respected."
Go deeper