Digging into WeWork's new financial metric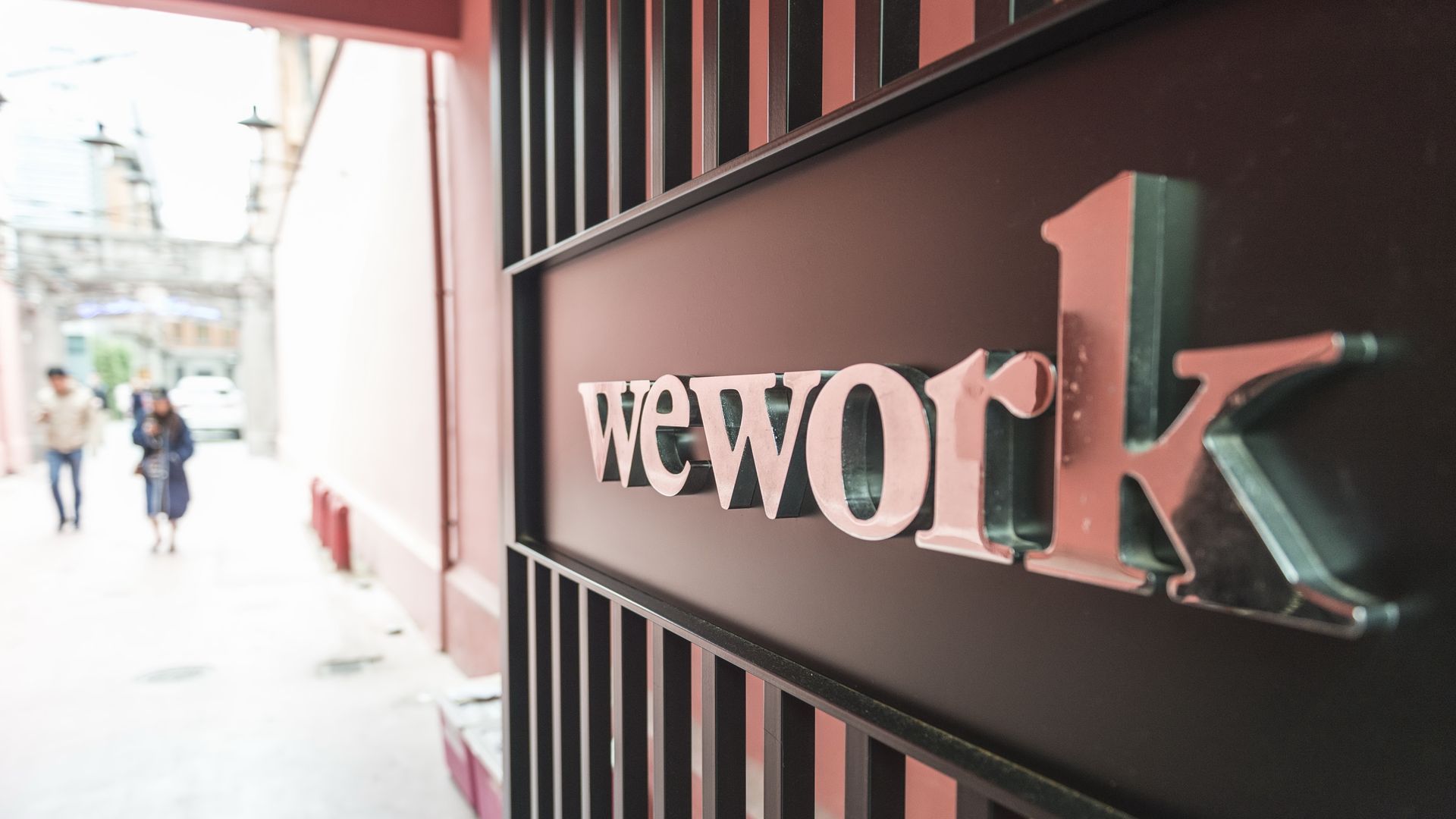 Axios has spoken to WeWork president and COO Artie Minson about "community adjusted EBITDA," a controversial new financial metric that appeared in his company's first-ever bond offering (which yesterday was upsized from $500 million to $700 million).
Bottom line: WeWork's intention is to best quantify its unit economics, as it continues to prepare for an IPO.
The introduction of community adjusted EBITDA generated much snickering on finance Twitter, thanks to this WSJ description:
"It subtracted not only interest, taxes, depreciation and amortization, but also basic expenses like marketing, general and administrative, and development and design costs."
Axios has since learned that the metric includes costs and expenses specific to existing WeWork facilities. More:
Community adjusted EBITDA includes all tenant fees, rent expense, staffing expense, facilities management expense, etc. for active WeWork buildings.
The exclusions are company-wide expenditures, which do not get pro rated. Much of that relates to growth efforts, although not all of it (executive salaries, for example).
One comp, and its not perfect, could be how Shake Shack reports "shack-level operating profit margins."
So yes it's still kind of silly, but less silly than it at first appears. And obviously the ratings agencies and bond markets didn't seem put off.
Below is additional WeWork financial data from the bond offering documents:
Revenue more than doubled between 2016 and 2017, from $436 million to $886 million. Nearly 93% of revenue is tied to membership.
Net loss increased by 117.2% to $933 million. The largest expense increase was general/admin (+294%), followed by sales and marketing (+230%).
$2.02 billion in cash at the end of 2017.
Go deeper