Macron takes on climate change mantle in address to Congress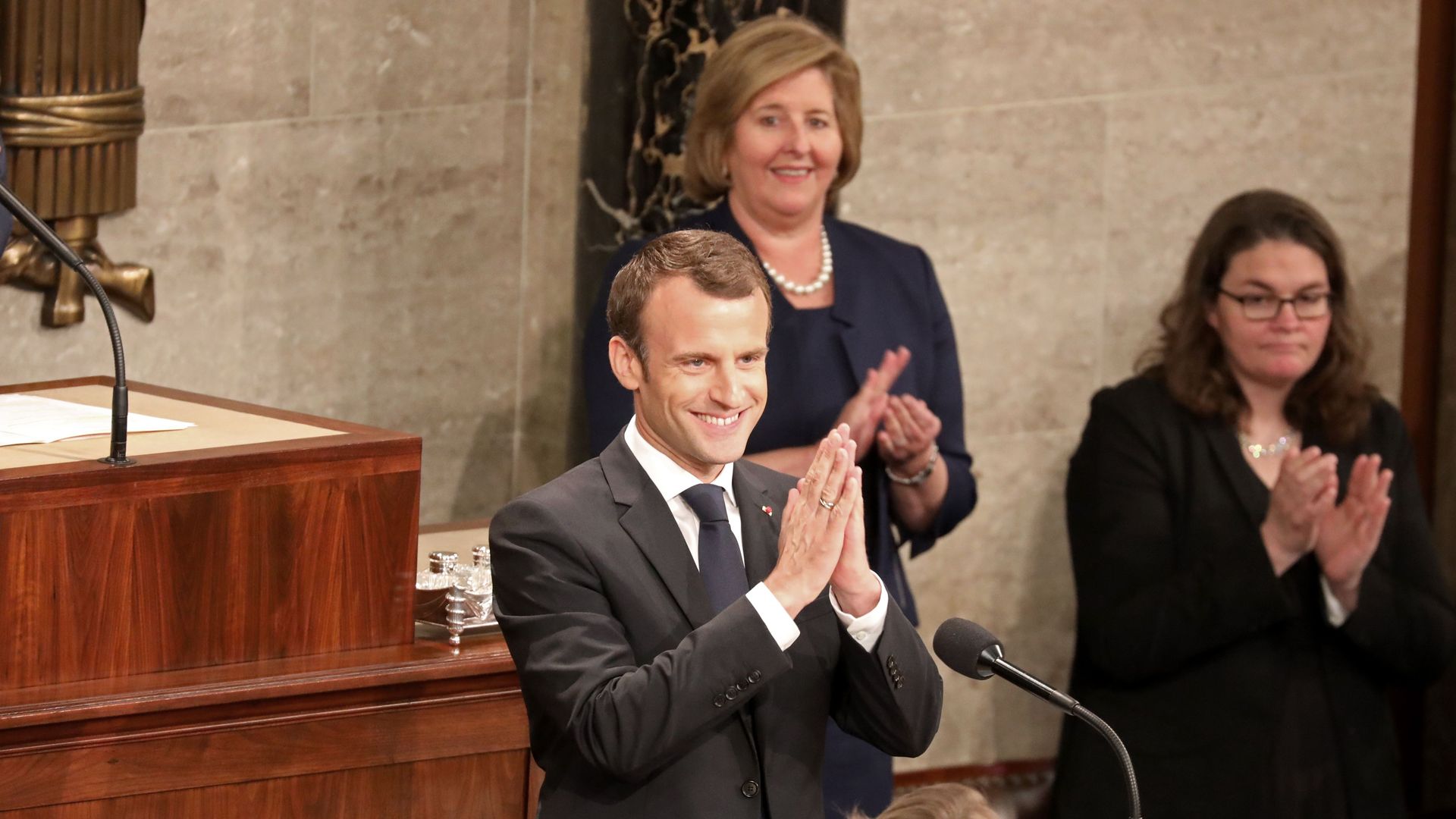 In one of the more emotional passages of his speech to Congress on Wednesday, French President Emmanuel Macron testified to the critical, existential nature of climate change, calling on President Trump to face the challenge with U.S. allies.
Why it matters: Since Trump announced in June 2017 his intention to eventually withdraw from, or renegotiate, the Paris Agreement, the issue of climate change has offered Macron a way to raise his profile as an international player. Although disappointed by Trump's position, he has also paradoxically been one of its largest political beneficiaries, assuming for France the climate leadership role that the U.S. has vacated.
Throughout his speech, Macron sought to rise above political divisions on climate change, casting the issue as a generational, rather than partisan, challenge. But he did not mince words in his rebuke of the U.S. position on the Paris Agreement, which remains unique in the global community: "Let us face it," he said, "there is no Planet B."
Macron balanced his admonitions with the acknowledgement of differing opinions on climate action, choosing to focus on the long run and extending an olive branch that moderate Republicans, and perhaps even Trump, could seize in due time.
What's next: Despite Trump's announcement, the earliest the U.S. could officially notify the UN of its intention to withdraw from the Paris Agreement is late 2019, and withdrawal could not take place until late 2020. As long as the possibility of a U.S. reversal exists, Macron will have a tantalizing goal to which he can apply his charisma, energy and unique personal relationship with Trump.
David Livingston is deputy director of the Atlantic Council's Global Energy Center.
Go deeper: Read more at the Atlantic Council's New Atlanticist blog.
Go deeper