Scott Pruitt's split-screen day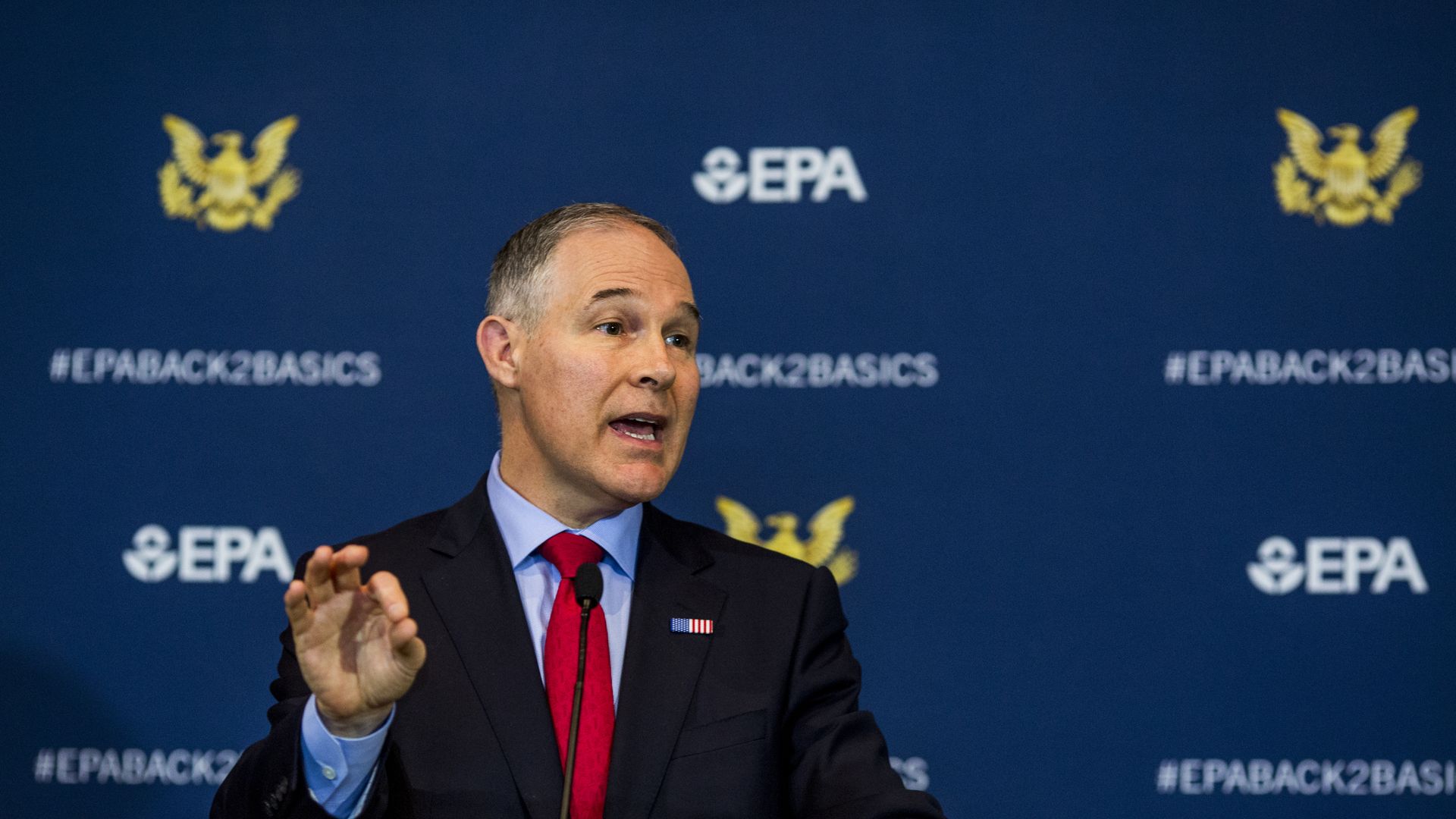 Tuesday brought both a new EPA science policy that conservatives cheered and more ominous headlines for the embattled agency boss Scott Pruitt, who faces a suite of ethics controversies.
Between the lines: The combination highlights why Pruitt's fate is hard to predict. He's forging ahead with policies that conservatives and some business interests have long sought, yet there are fresh signs of eroding GOP support.
What's happening: Pruitt proposed rules that limit the types of scientific studies used to inform regulations by requiring that the data is publicly available for "validation and analysis."
EPA called it a pro-transparency move that would bolster the integrity of the rulemakings. It drew cheers from key Republicans and allied interests, including the U.S. Chamber of Commerce.
But environmentalists and health advocates attacked the plan, noting that robust studies of links between pollution and health often rely on confidential personal health information.
Yes, but: Tuesday also brought fresh signs of political peril for Pruitt thanks to the scandals around spending, his living arrangement last year and more.
The Washington Post reports that several Senate Republicans said Pruitt's actions deserve more Capitol Hill scrutiny.
Per Bloomberg, Sen. John Thune — the Senate's third-ranking Republican — said Pruitt has "serious questions to answer."
E&E News ($) reported Tuesday afternoon that some top White House aides predict Pruitt isn't long for the job.
Publicly the White House has been more circumspect, praising Pruitt's policy moves while noting that they're investigating the questions around him.
What's next: Pruitt testifies tomorrow before two House committees.
Go deeper