Protests resume in Armenia after transition talks canceled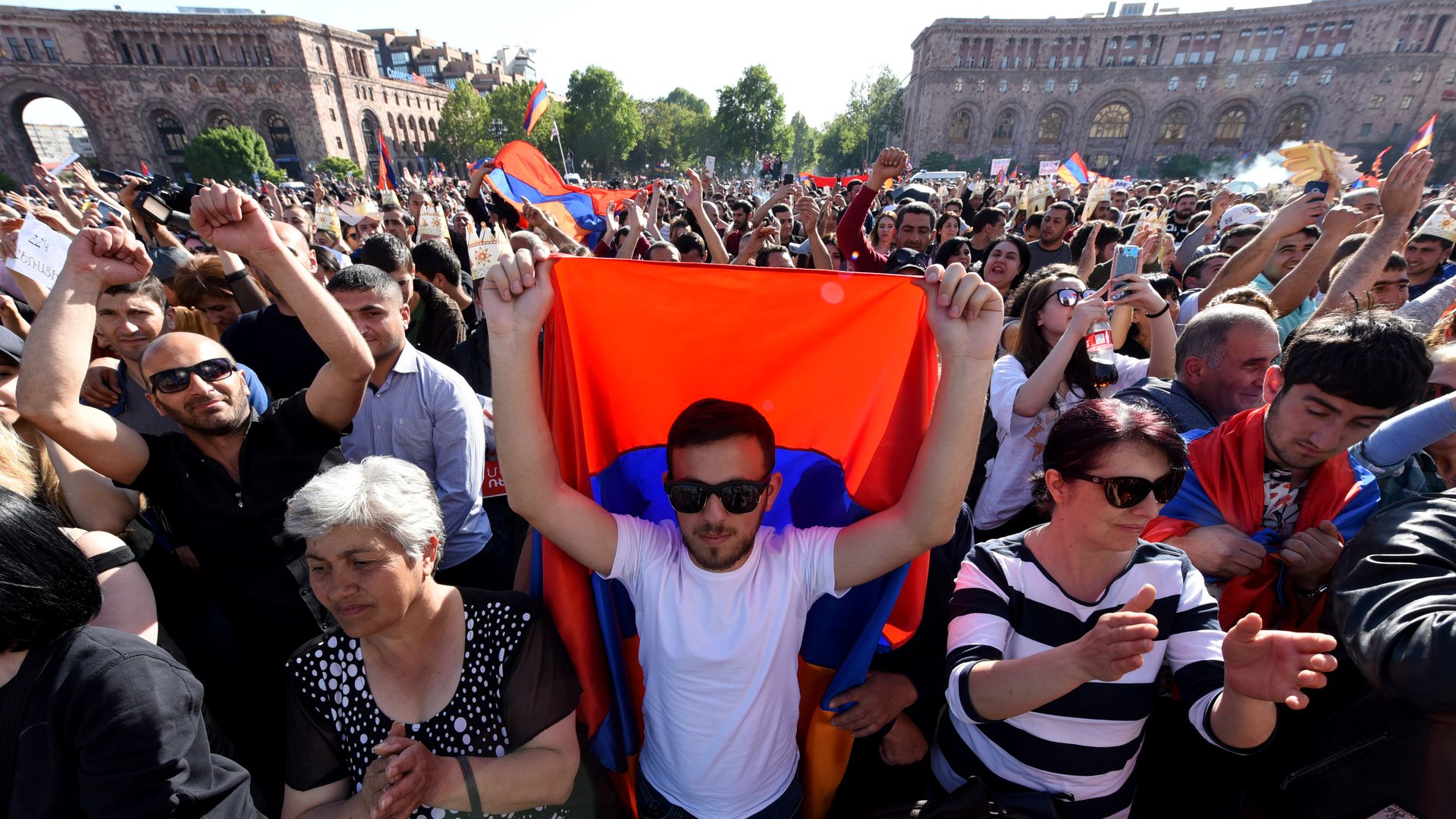 Thousands of protesters are back in the streets in Armenia two days after the shocking resignation of Serzh Sargsyan, the former president who sparked massive demonstrations by transferring powers to the prime minister's office and then taking that role for himself.
"The job swap, similar to that executed by Russia's Vladimir Putin and Turkey's Recep Tayyip Erdogan, angered many Armenians who saw it as entrenching the power of the ruling Republican party and a group of oligarchs," per the FT.
The latest: The fresh protests come after Karen Karapetyan, the former prime minister and Sargsyan ally who was named his replacement, canceled talks with the opposition over what he called unacceptable "unilateral" demands for the political transition.
Go deeper