Nikki Haley's approval numbers were unheard of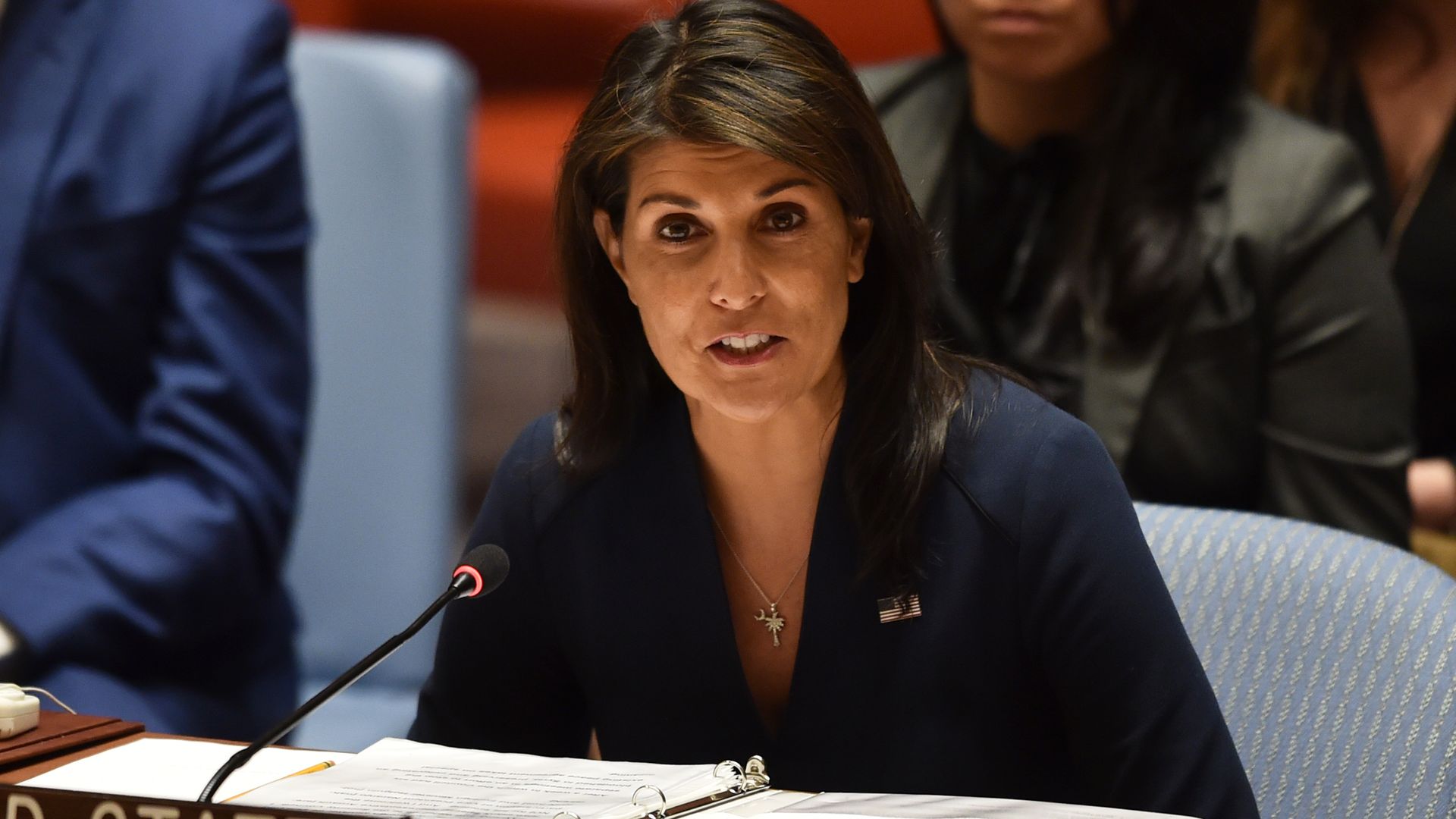 UN Ambassador Nikki Haley is the most popular member of President Trump's foreign policy team, surpassing Defense Secretary Mattis, and she even has widespread approval among Democrats, young people and minorities, according to a new Quinnipiac poll.
Why it matters: The former governor of South Carolina is just 46 years old, and her political ambitions extend far beyond her current post. Most senior officials in this administration have become polarizing just by virtue of working for Trump, but not Haley — at least so far.
By the numbers
Haley's approval/disapproval: Republicans (75/9), Democrats (55/23), Independents (63/19).
Compare that to Trump: Republicans (84/11), Democrats (5/92), Independents (34/58).
Black and Hispanic voters were more than twice as likely to approve of Haley than Trump, and women nearly so.
Worth noting: Foreign policy roles are often a good way to stay above the political fray —Hillary Clinton, for example, was quite popular as secretary of state. Still, Haley stands out when compared to the likes of Mike Pompeo and John Bolton.
The backdrop: This poll was conducted days after a high-profile spat between Haley and the White House on Russia sanctions. Haley's retort — "with all due respect, I don't get confused" — made headlines. According to the NY Times, Trump has been frustrated by her public statements on more than one occasion, particularly when it comes to Russia.
Go deeper