Danish inventor gets life in prison for brutally murdering journalist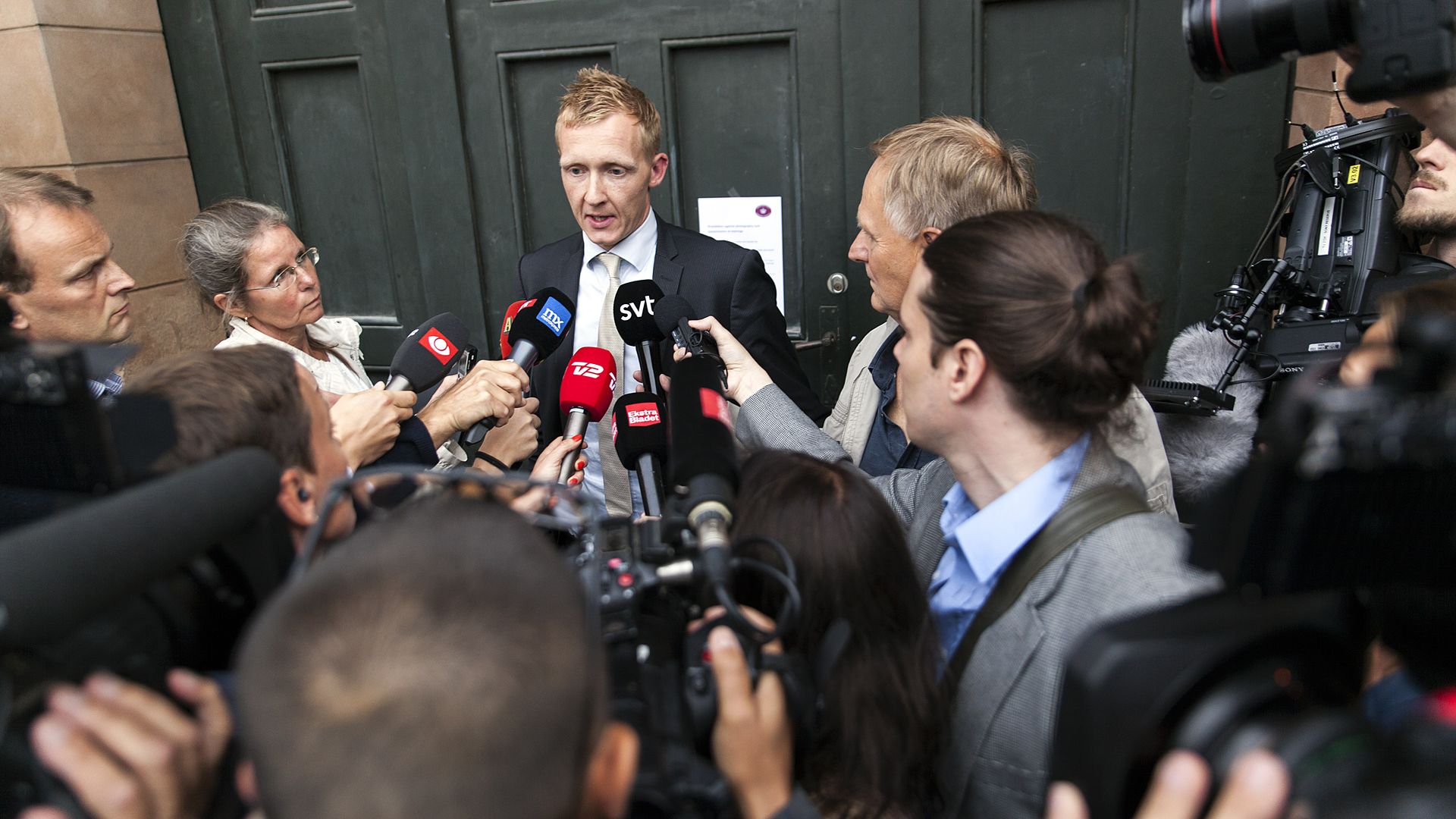 Peter Madsen, the Danish inventor accused of brutally murdering and sexually mutilating Swedish journalist Kim Wall on his submarine in 2017, was sentenced to life in prison Wednesday, Reuters' Emil Nielson reports.
The details: 30-year-old Wall was researching Madsen's plans to be the first to launch a human into space in a home-made rocket when she was killed. Madsen was then immediately detained and charged with "homicide, dismemberment and the indecent handling of a corpse," despite having denied killing Wall, the Washington Post reports.
What investigators think happened: While traveling on board Madsen's private submarine, the inventor allegedly sexually assaulted Wall, killed her, then dismembered her body and threw it into the sea.
During the trial, Madsen "changed his version of events several times," writes Nielson, and eventually claimed Wall was "suffocated by an accidental gas leak." But evidence showed that Wall was either strangled or had her throat cut.
The Post reports that Madsen also said he dismembered Wall's body "so he could more easily remove her from the submarine and bury her at sea."
What's next: Nielson reports that Denmark's life sentences are "typically around 15 years without parole," and that Madsen plans to appeal for a different verdict.
Go deeper