Cohen is pleading the Fifth in Stormy Daniels case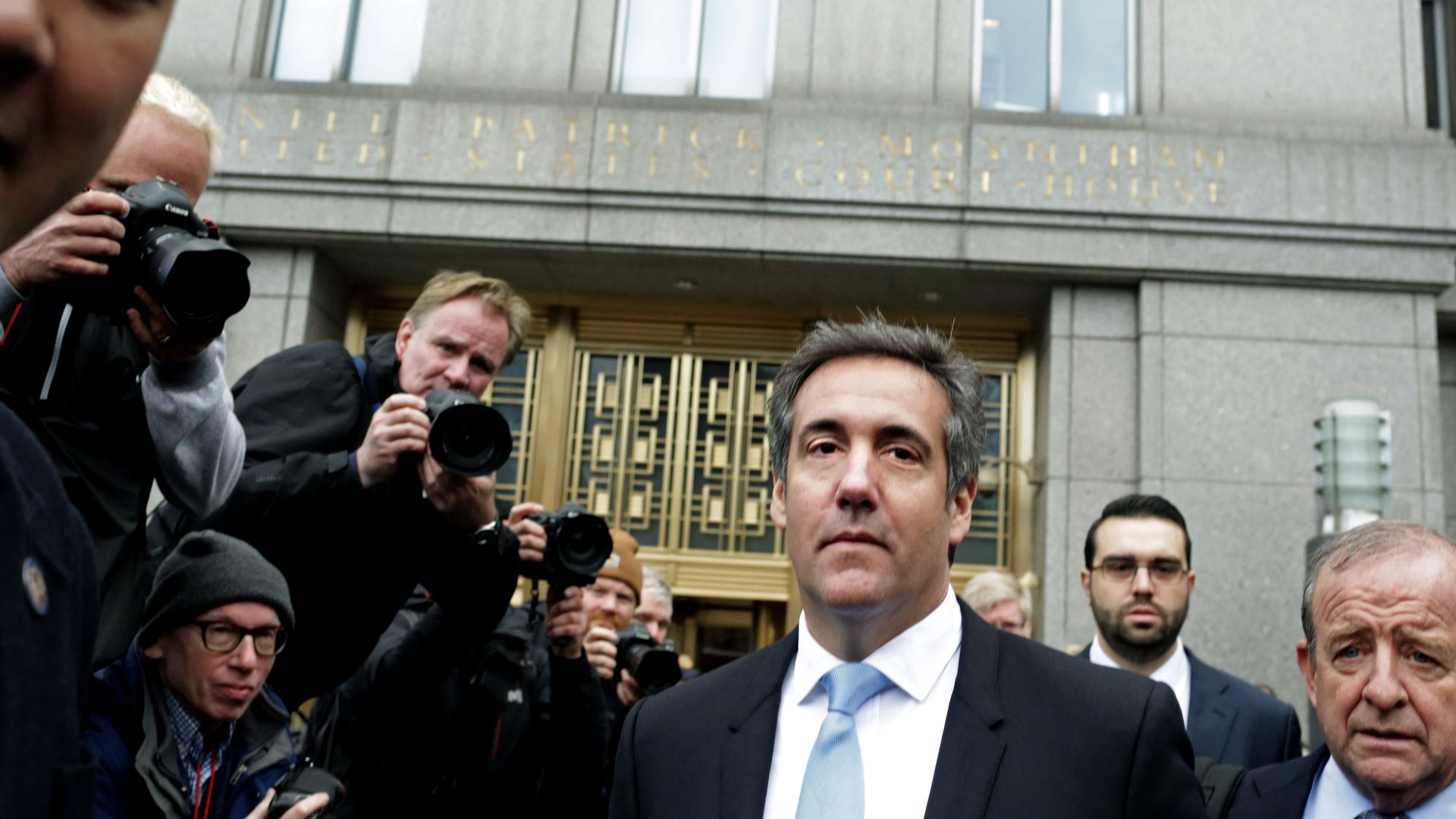 Michael Cohen is excersising his Fifth Amendment rights regarding his role in the payoff of former porn star Stormy Daniels, according to court papers he filed on Wednesday, CNN reports.
What they're saying: Cohen wrote in the filing that "[b]ased upon the advice of counsel, I will assert my 5th amendment rights in connection with all proceedings in this case due to the ongoing criminal investigation by the FBI and U.S. Attorney for the Southern District of New York." Trump has previously said, "If you're innocent, why are you taking the Fifth Amendment?"
Go deeper