U.S. Treasury yields hit 3% for first time in 4 years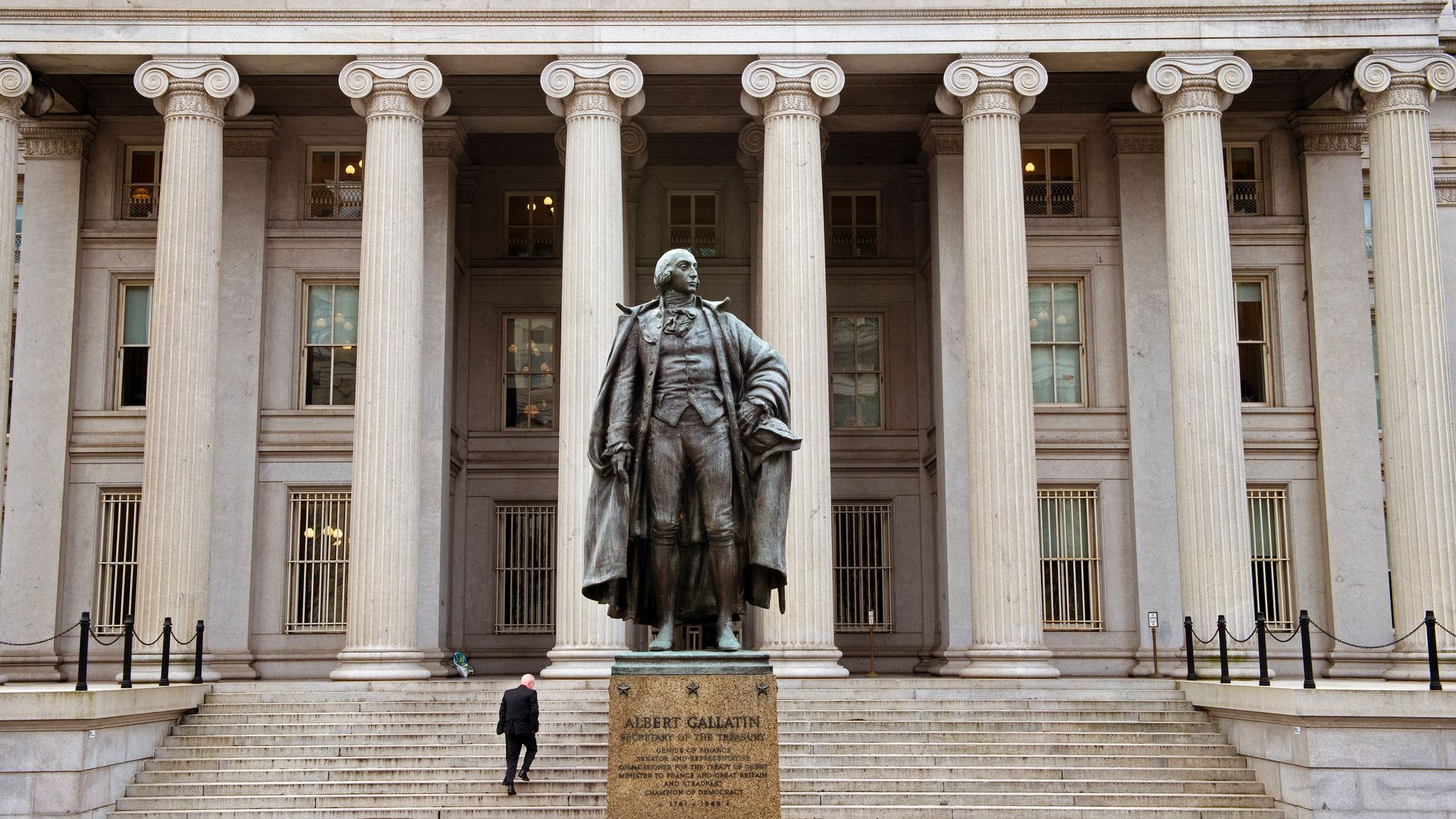 Yield on the benchmark 10-year Treasury note hit 3% Tuesday for the first time since January 2014.
Why it matters: This impacts borrowing costs for the U.S. government, and means that servicing our debt could become more difficult (particularly as that debt is expected to grow due to the GOP tax plan).
Some investors focused on public equities could reallocate some money into fixed income.
The movement is a good sign for U.S. dollar strengthening.
Note: 3% is not just an arbitrary number. It's the sort of threshold that can influence market mentality.
Go deeper