Pruitt's new "transparency" rule could limit research the EPA uses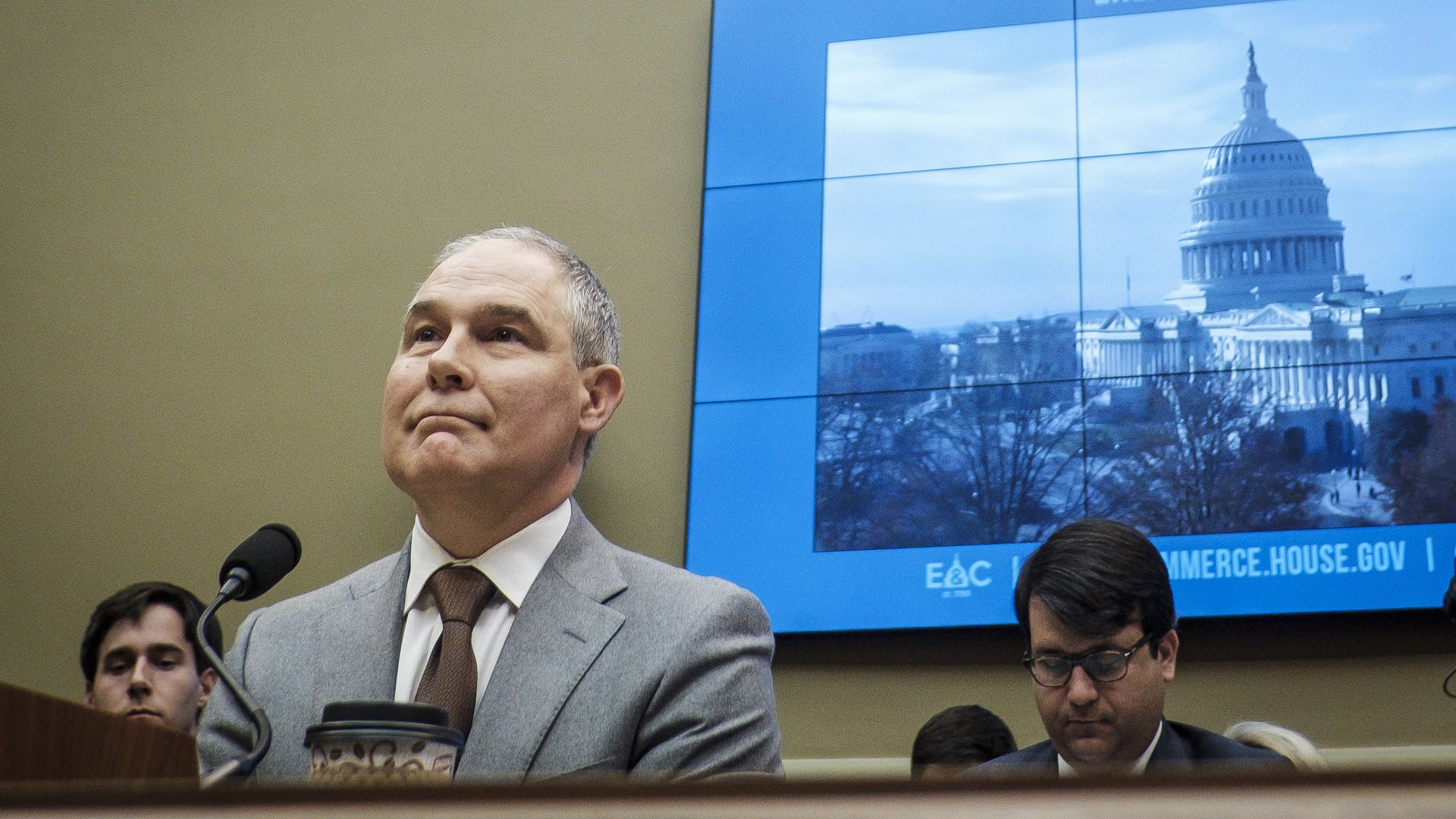 Environmental Protection Agency Administrator Scott Pruitt is considering what he calls a "transparency" regulation that limits which studies the agency can use to those that have data already available to the public, the Washington Post reports.
Yes, but: Critics say the new standard would be less transparent and more restricting, limiting use to information that could be essential. Landmark studies such as a 1993 study that linked particle air pollution to premature deaths would, under the regulation, be unavailable to use because the information wasn't made public by researchers.
Go deeper