Oil and power giants form new carbon capture group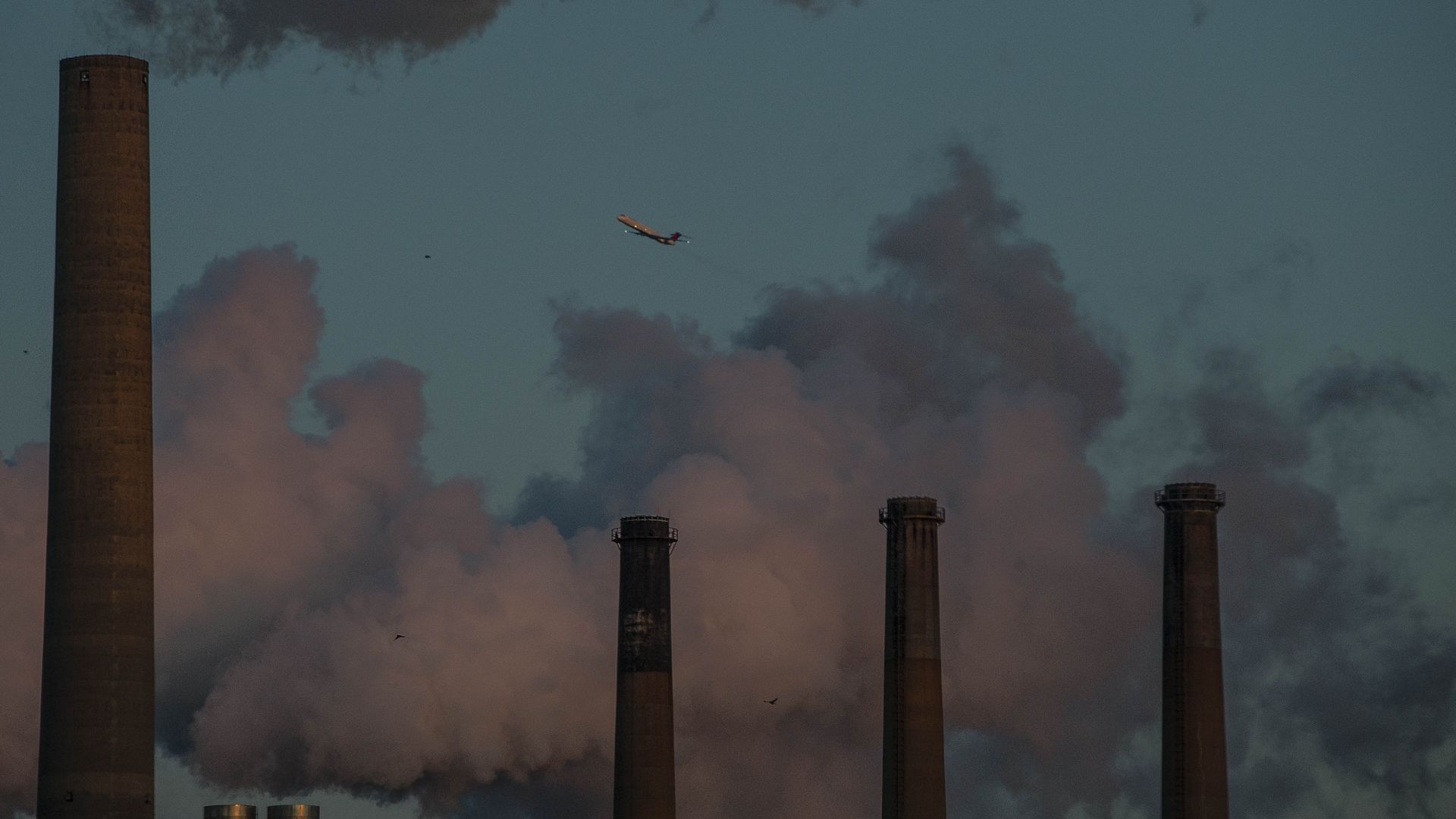 Companies including BP, Chevron and power giant Southern Company have formed a new coalition called the Energy Advance Center to work on carbon capture, storage and use.
Why it matters: Trapping CO2 from power plants and other industrial facilities is an important way to help eventually bring the steep emissions cuts needed to prevent the most dangerous levels of warming.
The two other companies listed in this newly public lobbying disclosure filing are:
Industrial systems giant Mitsubishi Heavy Industries America.
Denbury Resources, an oil company focuses on using CO2 for enhanced oil recovery from depleted reservoirs.
They're represented by the lobbying firm Hunton Andrews Kurth.
What they're saying: Very little right now. But Hunton Andrews Kurth partner Fred Eames described the new group this way in a statement to Axios:
"The Center is a voluntary association of energy companies, industrial energy users, and other energy-related entities formed to promote the energy industry's interests in issues related to carbon capture and storage, to improve the greenhouse gas emissions profile of fossil fuels, and to enhance the economic opportunities from use of CO2 with benefits for the economy, energy security, and the environment."
The big picture: Deployment of carbon capture and storage tech has been slow to get off the ground. But a new U.S. law — part of the big February federal spending deal — expands tax incentives for direct sequestration or use of captured CO2 in enhanced oil recovery.
More broadly, International Energy Agency head Fatih Birol frequently says the amount of investment and activity worldwide around carbon capture is troublingly low.
One level deeper: Eames is former counsel to the House Energy and Commerce Committee and has previously worked with industry clients on carbon capture and storage through a group called the CCS Alliance.
That group has not reported any lobbying expenses in two years.
Go deeper