The backstory on Pence's decision to bring on Keith Kellogg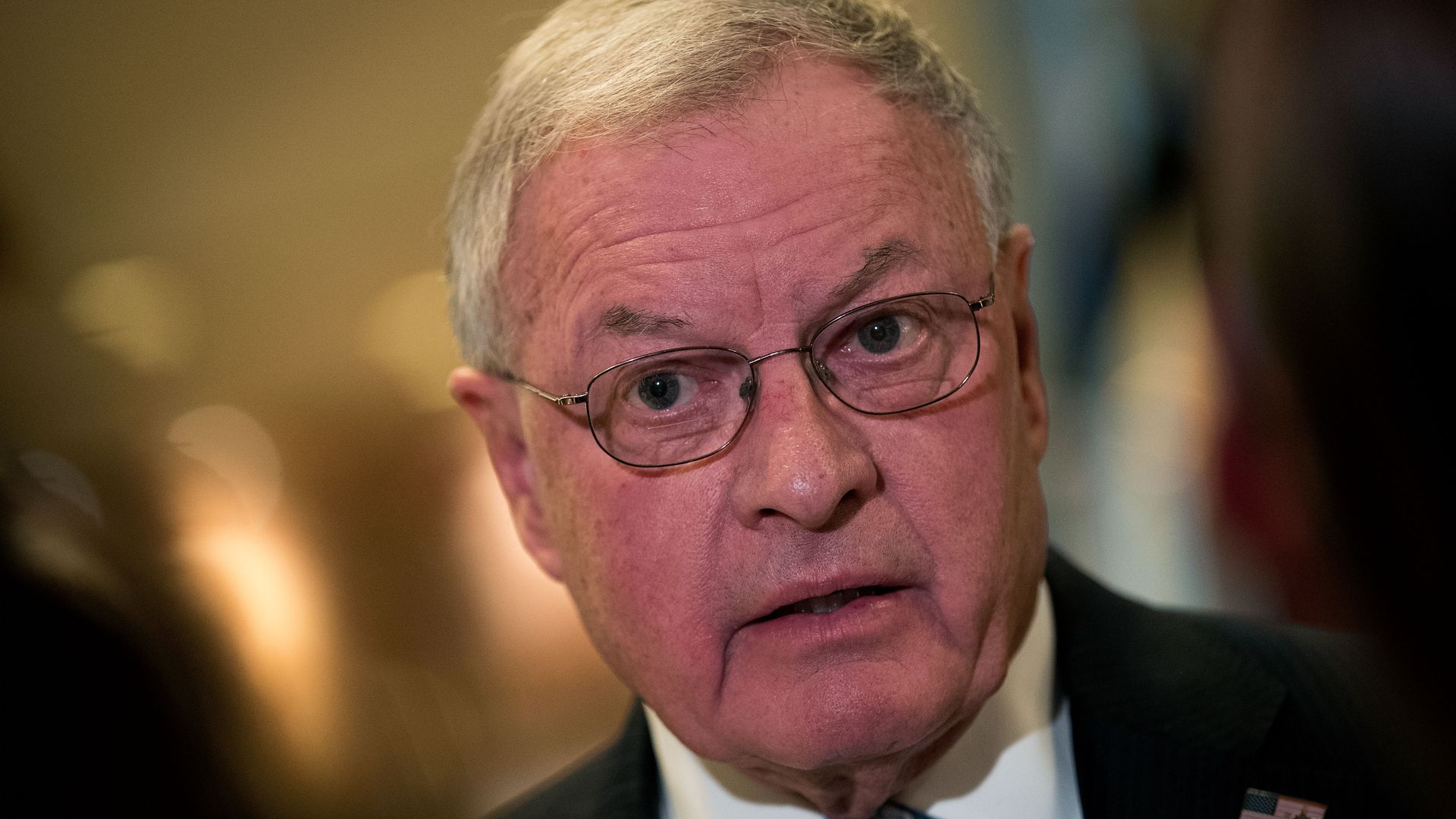 President Trump's new national security adviser, John Bolton, was eager to find a face-saving way to remove Keith Kellogg from his senior role on the National Security Council, three sources with knowledge of the high-level internal conversations tell Axios.
Between the lines: When Vice President Mike Pence suggested the idea of taking on Kellogg — a man the president loves — as his national security adviser about a week ago, senior officials including Chief of Staff John Kelly and Bolton viewed it as a "win-win."
How it happened: A White House official said selecting Kellogg was entirely Pence's idea, and Bolton was highly supportive. 
The source notes that Kellogg was in a support staff role before, and the change moves him into advisory role — which the source said he is perfectly suited for. 
Pence brought the idea to Trump on Monday, and the president loved it, so it was good for all involved. Kellogg was then offered the job and accepted. 
What we're hearing: Senior White House staff have told me they don't know what Kellogg actually did during the day for the past 15 months he served as chief of staff and executive secretary of the NSC.
Officials who worked with Kellogg say former deputy executive secretary Megan Badasch did close to 100% of Kellogg's functional executive secretary work when H.R. McMaster was national security adviser. They said Kellogg attended meetings but played no substantive role in shaping policy.
The other side: One source who worked closely with Kellogg said that while he did none of the executive secretary work, he served a useful function as a "political" voice in the room.
The source said Kellogg was often the only person in NSC meetings who would bring up Trump's campaign promises and remind people of naked politics. This was sometimes uncomfortable in a room of people who largely liked to stay above politics, but it was an important role, the source said.
An NSC official who's worked with Kellogg early on also told Axios that the notion Kellogg didn't do any work is wrong given he empowered his staff to do their jobs and didn't micromanage them.
"He's been here since the beginning. He managed the transition from the campaign. He was a critical and crucial part of on-boarding all of the staff from January 2017," the official said. "... I think the fact that he's going to be national security adviser to the Vice President shows they value his sound and serious advice."
Statement from Vice President Mike Pence: "General Kellogg has served his country and President Trump with distinction ... Kellogg brings a wealth of experience in national security and foreign policy matters to this role and has already been an integral part of the President's national security team."
Go deeper