The latest on Amazon, Berkshire & JPMorgan's healthcare company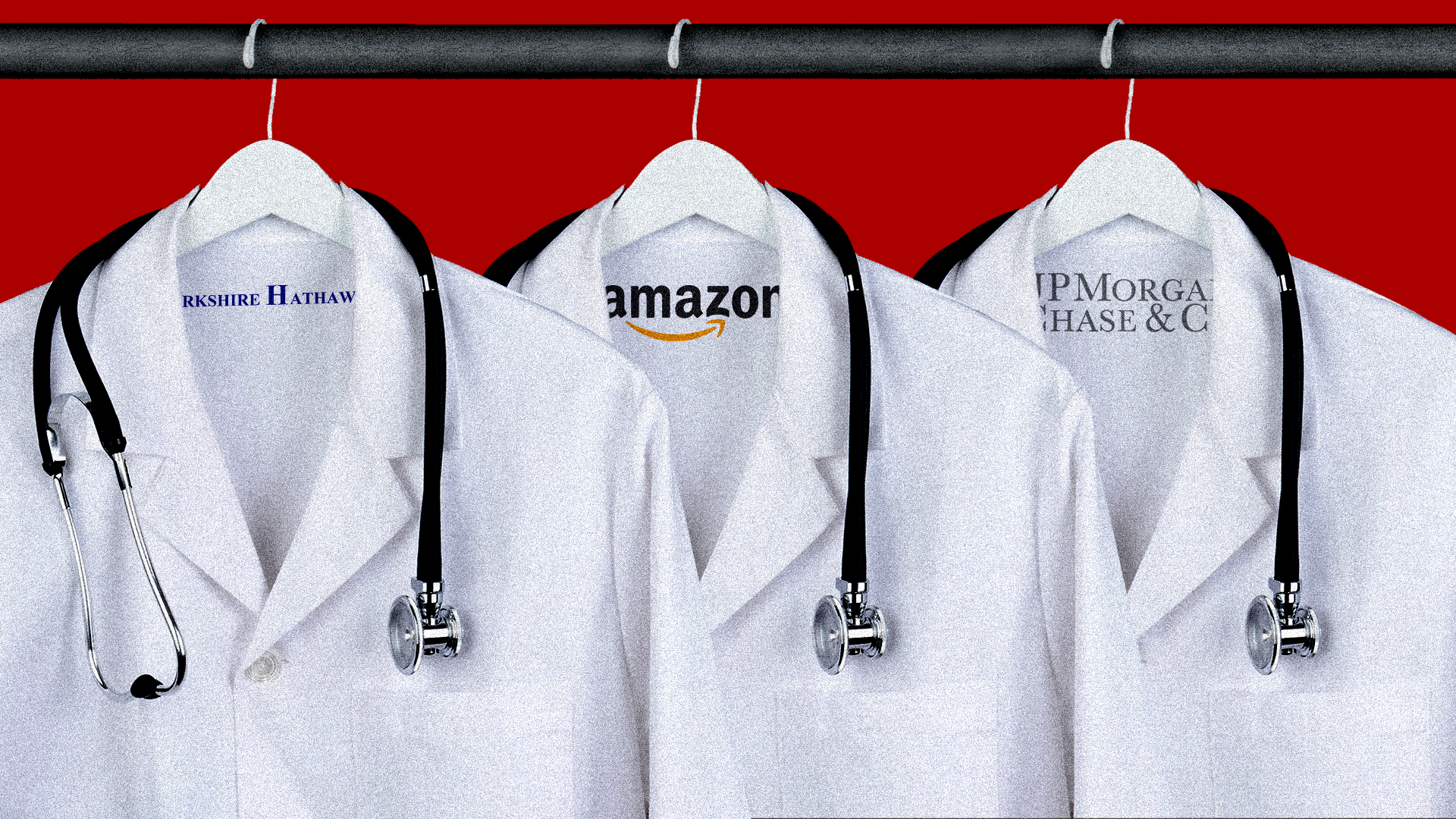 Amazon, Berkshire Hathaway and JPMorgan Chase are expected to pick the CEO for their health care partnership within the next two months, according to a source familiar with the process.
Big picture: The candidate pool includes both active and out-of-work CEOs, with both public and private company experience represented.
The source also tells Axios that several media outlets misread the original announcement, which said the independent company would be "free from profit-making incentives and constraints." This does not mean that the company will be a non-profit, as some reported. Instead, it simply won't focus on realizing profits — plowing excess cash back into the company (much like Amazon has been known to do).
This profit issue has exposed some cultural fissures between the co-founding partners, as both Berkshire and JPM are said to have struggled a bit to internalize the not-for-profit concept.
While the venture will initially focus on health care coverage for employees of the founding companies, all intentions are to expand to other large enterprises.
Go deeper