End of Cuba's Castro era largely symbolic, yet holds promise of change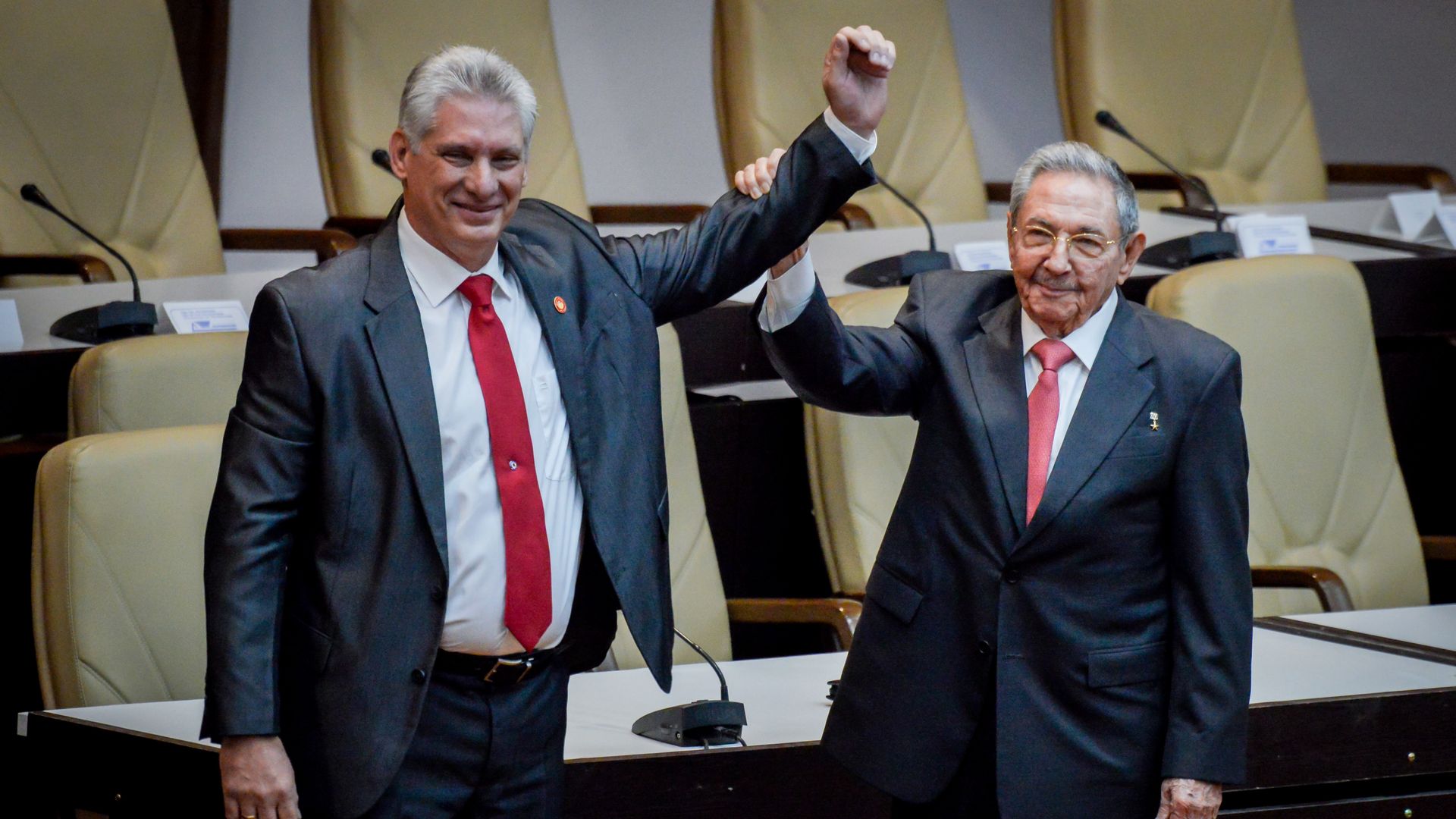 Last week Raúl Castro fulfilled his promise to step down at the end of his second term as Cuba's president, marking at least a nominal end to the Castro era. But many remain skeptical that political or economic change is really on the horizon: Castro's successor, Miguel Díaz-Canel, was chosen and carefully groomed precisely because he shares the vision of Cuba's aging revolutionary guard.
Yes, but: Symbolic changes still matter, and Cubans will get used to everyday life without a Castro in office. The transfer of power presents an opportunity for the island to go down a different path — one with more room for both political contestation and private enterprise.
Castro is slated to remain in control of the two main sources of power on the island, the Communist Party and the armed forces, until 2021. But this interim period could give Díaz-Canel an opening to grow comfortable in the presidency and find more room to maneuver as Castro approaches 90.
The bottom line: Cuba is beset by major challenges, including crumbling infrastructure, low productivity and a two-currency system. If the pragmatic new president can improve the lives of Cubans, he might garner the legitimacy needed to institute meaningful reforms, such as allowing private enterprise beyond the restaurant and tourist industries, lowering the tax burden on the fledgling private sector and letting market considerations drive a single currency.
Gustavo Flores-Macías is an associate professor of government at Cornell University.
Go deeper