Supreme Court takes up Texas racial gerrymandering battle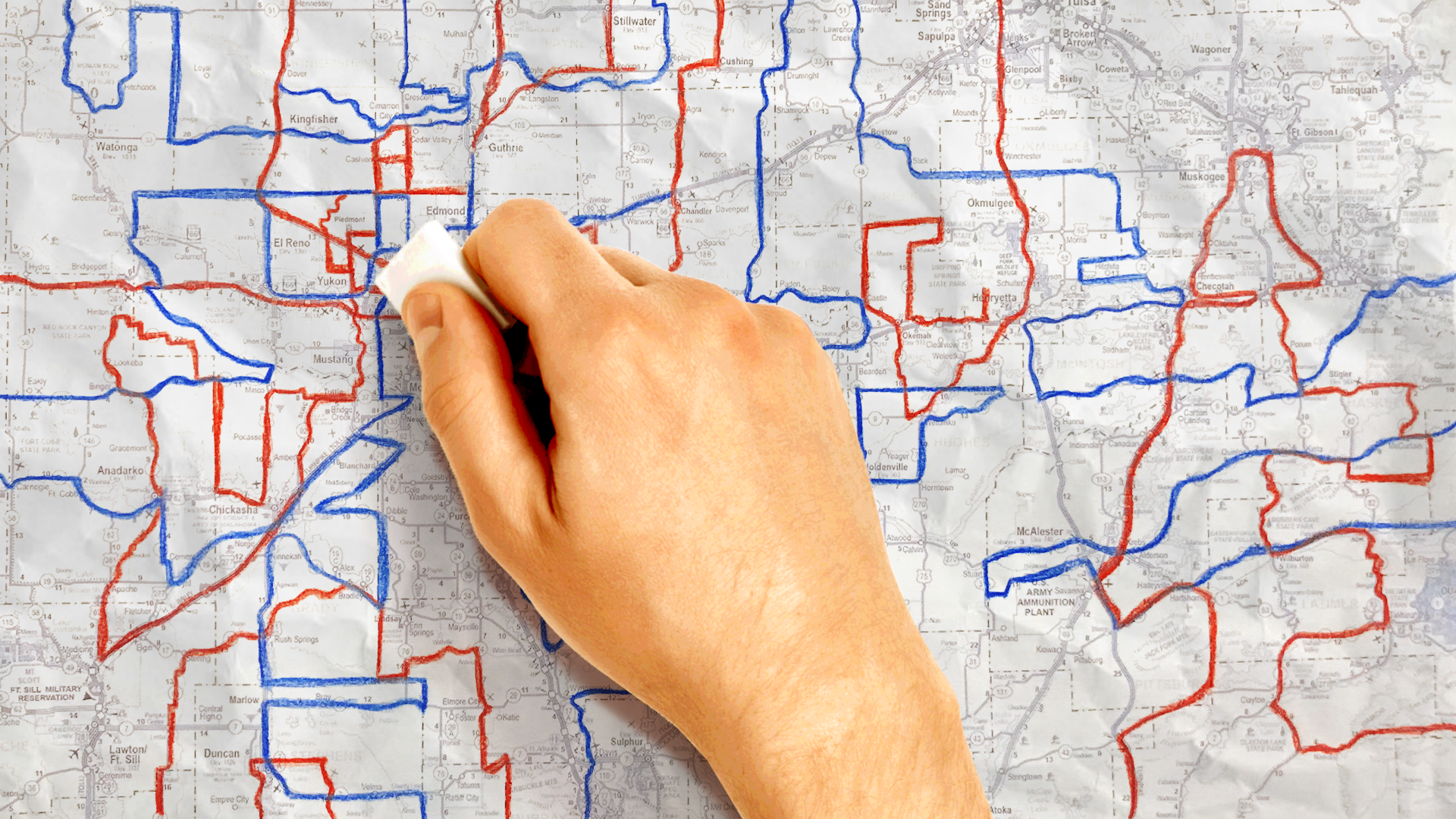 The U.S. Supreme Court on Tuesday will consider whether Texas lawmakers drew electoral maps used in the last three election cycles that suppressed black and Hispanic voters' political clout.
Why it matters: A court decision, likely by June, could reshape two congressional and nine state legislative district lines before the state Legislature is required to do another round of redistricting after the 2020 census. Since Hispanic and black voters overwhelmingly vote Democratic, a ruling against the state would put Republican-held seats in play for Democrats.
The back story: In 2011, a federal court struck down the maps drawn by the GOP-controlled legislature as unconstitutional, and quickly approved temporary lines in time for the 2012 elections.
In 2013, the legislature decided to keep using those temporary maps until a new round of redistricting after the 2020 census.
Last summer, a federal court struck those maps down. In the August ruling, the court sided with minority rights groups that accused GOP lawmakers of violating the Voting Rights Act by packing minorities into some districts and splintering them to dilute their voting strength.
But weeks later, the Supreme Court, along ideological lines, blocked the lower court's redrawing. It would have enacted new maps ahead of this year's midterms to remedy the racial gerrymanders. Texas appealed to preserve the maps.
What to watch: The justices would have to first determine whether they have the jurisdiction to rule on the case. Pam Karlan, the lead counsel for the plaintiffs, told reporters Monday during a press call that if the high court insists on hearing the case, voting rights groups hope it affirms the lower court ruling.
If the case is sent back to the lower court for a remedy, Karlan said civil rights groups would request that Texas be placed under federal review — a condition to safeguard voters of color from discrimination.
Until recently, the justices have expressed deep reservations about wading into partisan squabbles over gerrymandering, but the court has struck down maps that relied too heavily on race. This is the third redistricting case on its docket this term. The justices have also heard cases on partisan redistricting in Wisconsin and Maryland.
Go deeper: Here's where the big redistricting court fights stand
Go deeper