Kabul attack underscores security issues ahead of Afghan elections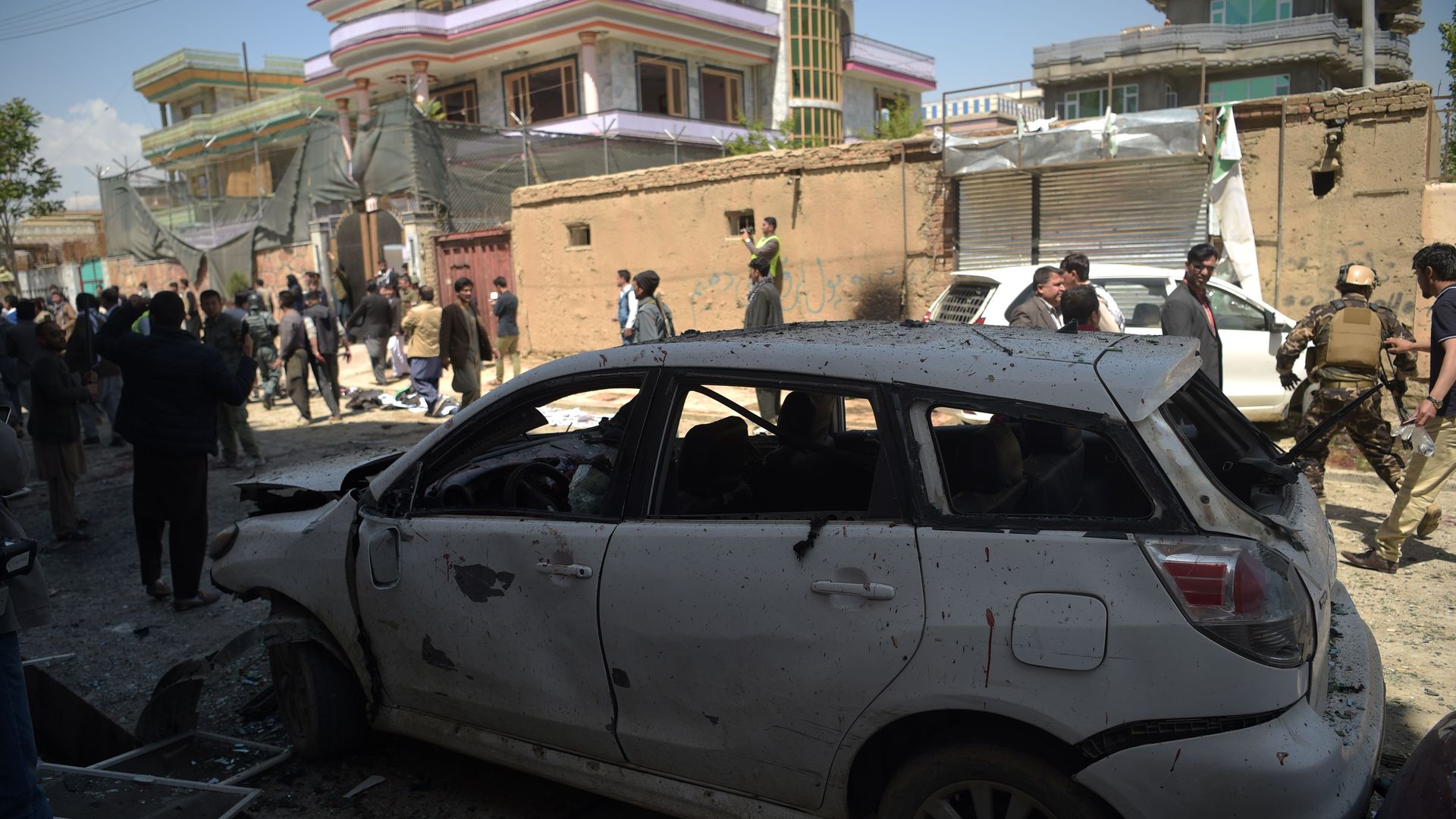 The terror group ISIS has claimed responsibility for the April 22 attack on a voter registration site in Kabul, Afghanistan, that killed more than 60 people. The tragedy followed four other election-related attacks, including the abduction of three election workers in the central province of Ghor, over the past week.
Why it matters: Violent attacks by both ISIS and the Taliban underscore the security challenges facing Afghanistan as it prepares to hold parliamentary elections in October.
Afghanistan is confronting the prospect of two major terror groups taking aim at election-related targets. The Taliban, which rejects elections, frequently attacks such sites. ISIS has traditionally hit sectarian targets, and it went after Shia Muslim voters on Sunday — another mass-casualty attack that demonstrates the group's astonishing resilience, despite a relentless three-year campaign of Afghan and American air strikes. As the targeting tactics of these rival groups coalesce, the threats to Afghan elections have mounted.
[UNSUPPORTED BLOCK TYPE: axiom]
Michael Kugelman is deputy director and senior associate for South Asia at the Wilson Center.
Go deeper