Missouri governor slapped with second felony charge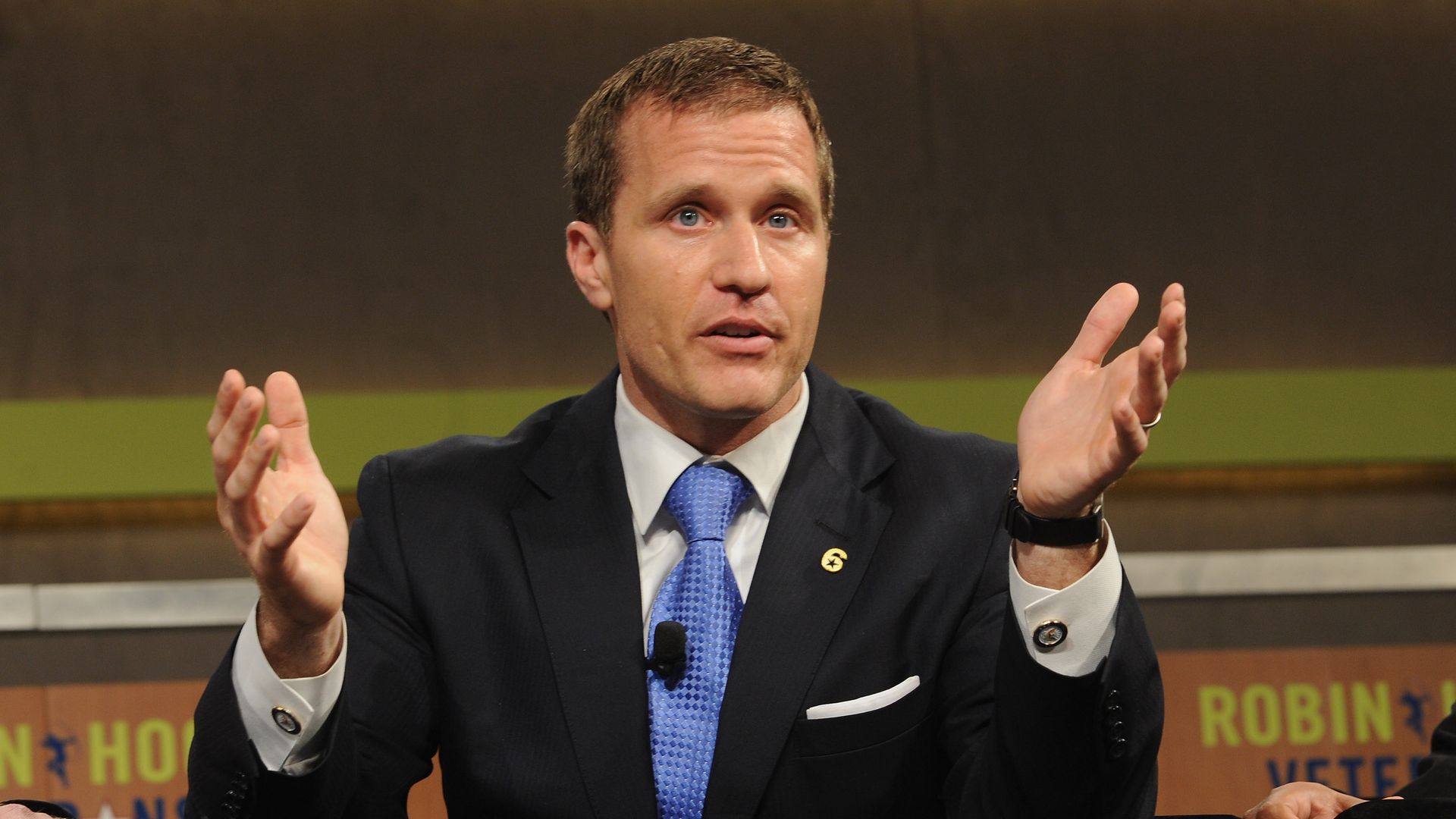 Missouri Governor Eric Greitens was charged with felony computer tampering on Friday — his second felony charge in two months, the Kansas City Star reports.
The details: Greitens was charged for using the donor list for a veteran's charity, The Mission Continues, to raise money. The charity would be violating federal law and putting its "tax-exempt status at risk," per the Star, if it had given him its donor list. Greitens was also charged with felony invasion of privacy.
Go deeper