Trump's solar tariffs are stoking global competition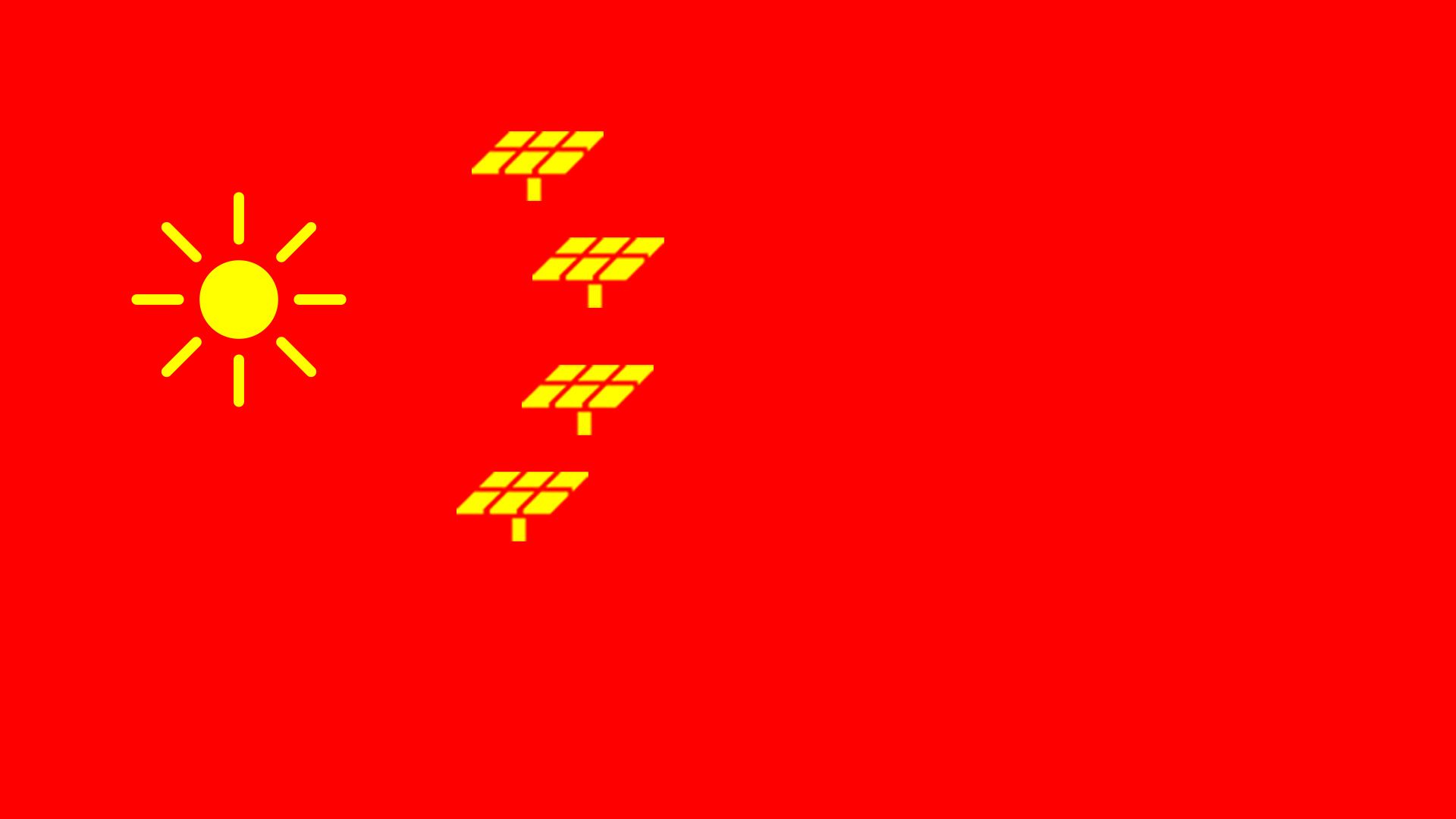 Competition in the global solar industry is ramping up in the wake of President Trump imposing tariffs on panel imports earlier this year.
Why it matters: Before the administration issued the tariffs, most of the American solar industry predicted it would hurt U.S. solar jobs, many of which are based on installing cheap solar panels from places like China. Two interviews with top executives at American and Chinese solar companies offer a glimpse into how these countries are positioning to thrive amid the tariffs.
Highlights from my interviews:
1) Tom Werner, CEO of SunPower, which is based in California but majority owned by French oil and gas company Total:
Q. SunPower just announced it's acquiring SolarWorld, one of the solar manufacturers that petitioned for the tariffs. Couldn't one argue the tariffs are having the intended effect, to encourage U.S.-based manufacturing?
I'll answer that and say yes. This [SolarWorld purchase] is catalyzed by the tariffs and by the administration's desire for American solar manufacturing. It was my concession and SunPower board agreed with me, that it was appropriate for us to take a leadership position and swim with the current with the administration.
Q. Are you worried Chinese companies are going to innovate or circumvent to blunt the impacts of these tariffs on their panel products, as they have done in the past?
Only the paranoid survive. SunPower is very paranoid. We need to run like hell and innovate.
2) Max Xia, vice president of overseas marketing at LONGi Solar, one of China's largest solar companies, on the sidelines of the Bloomberg New Energy Finance conference earlier this month in New York:
Q. What kind of impact will the tariffs have on your investments in the U.S.?
We will decide by December whether to invest in a plant here. We have started looking at several sites in the USA.
We think for the solar market in the USA, don't worry about the tariffs. We bring the solution to offset this impact. And so please release the news to the market.
Q. How do you see the type of power you use to make your solar panels changing?
Currently it's 90% coal. One or two years later, 50% will be hydropower. [Longer term] we try to jump to solar power.
Go deeper