Rudy Giuliani joins Trump's legal team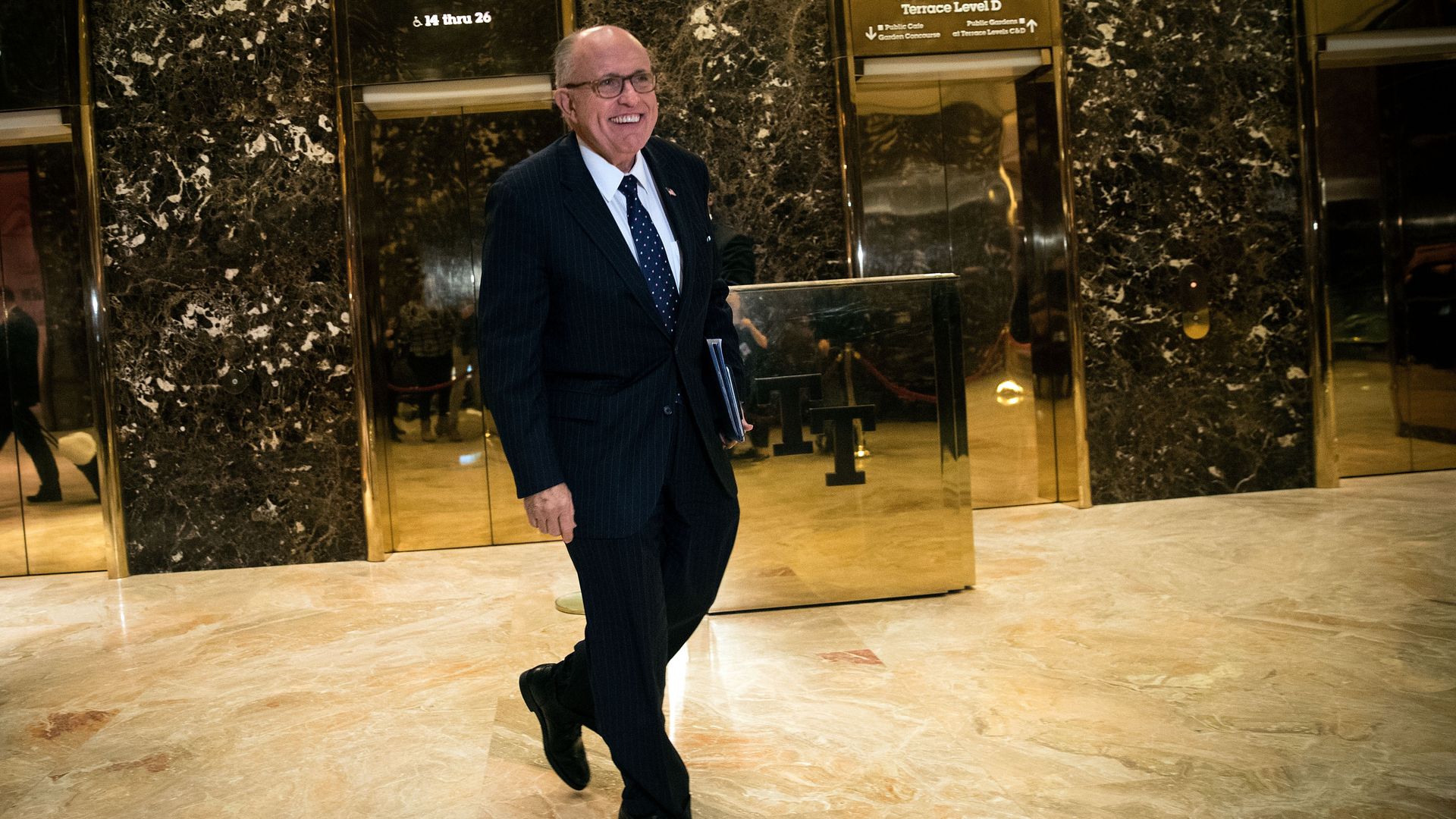 Former New York City Mayor Rudy Giuliani is joining Trump's personal legal team to help represent Trump in special counsel Robert Mueller's ongoing Russia investigation, announced Jay Sekulow, counsel to the president, in a statement Thursday.
The details: Giuliani, a close Trump ally, will join Sekulow and Ty Cobb, another Trump attorney, in representing the president. Betsy Woodruff of The Daily Beast reported earlier that there was a delay in acquiring another lawyer, which is attributable to president being distracted by a handful of foreign policy matters.
That's not all: Sekulow's statement added that Trump has hired two additional lawyers to the presidential legal team.
"Jane Serene Raskin and Marty Raskin have joined the President's legal team. Jane and Marty are highly respected former federal prosecutors with decades of experience. They have a nationwide practice and reputation for excellence and integrity," he said.
Go deeper