James Comey could "potentially" testify against Andrew McCabe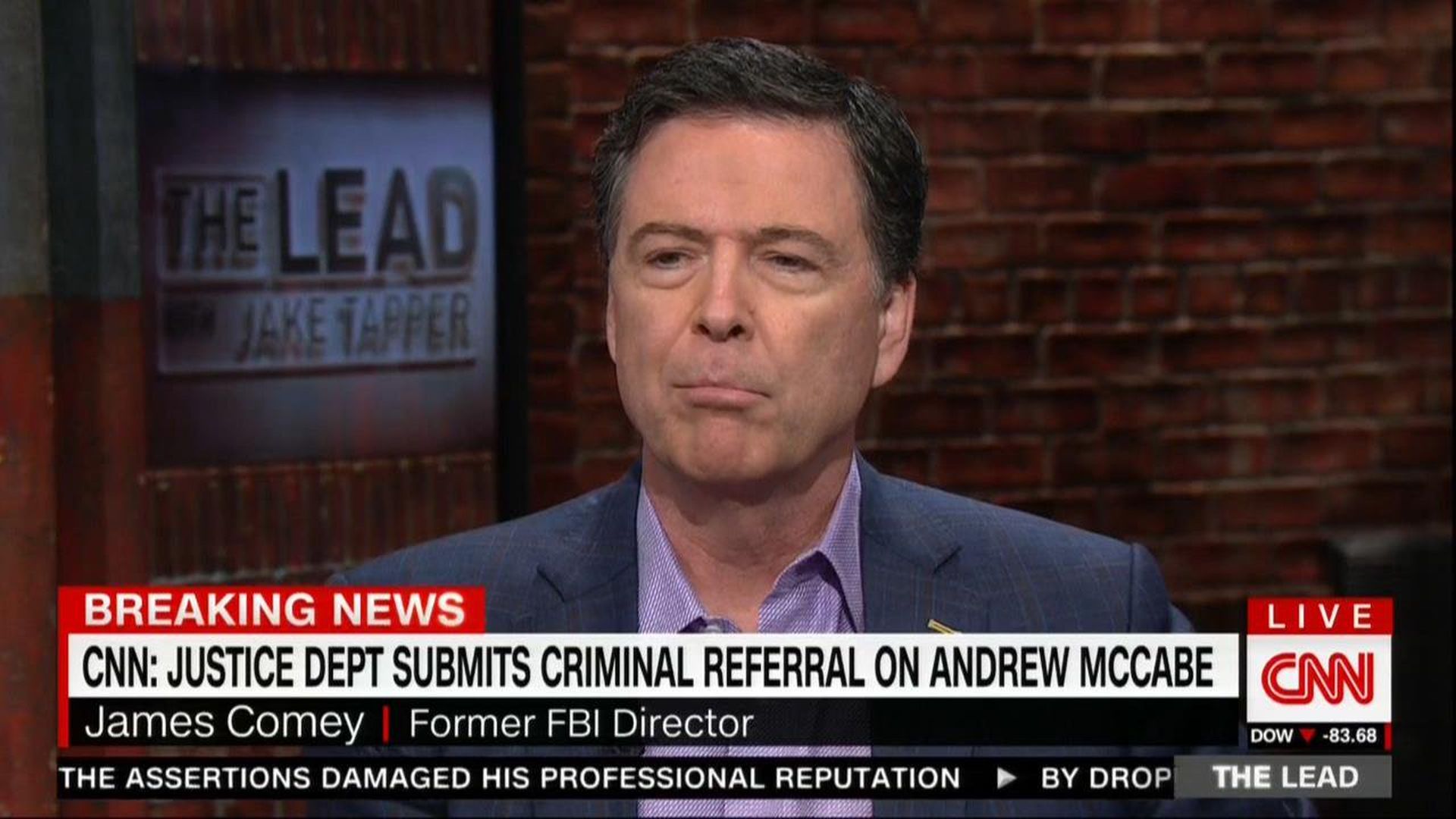 Former FBI director James Comey told CNN's Jake Tapper Thursday that he feels "conflicted" about former Deputy FBI Director Andrew McCabe's criminal referral:
"I like him very much as a person, but sometimes even good people do things they shouldn't do."
— James Comey
Highlights:
Comey said he could "well be a witness" against McCabe if he's prosecuted for "lacking candor" during former hearings.
On the DOJ releasing Comey memos to Congress: "Fine by me," he said. "I think what folks will see, if they get to see the memos, is that I've been consistent since the very beginning," he said.
Behind his decision to leak the memos: Comey said he lost confidence in Deputy Attorney General Rod Rosenstein after learning he played a role in his firing. Note: The Comey memos sparked the appointment of a special counsel.
"I am responsible" for Peter Strzok and Lisa Page's actions and poor judgement, he said.
Go deeper