Arizona teachers may be next to strike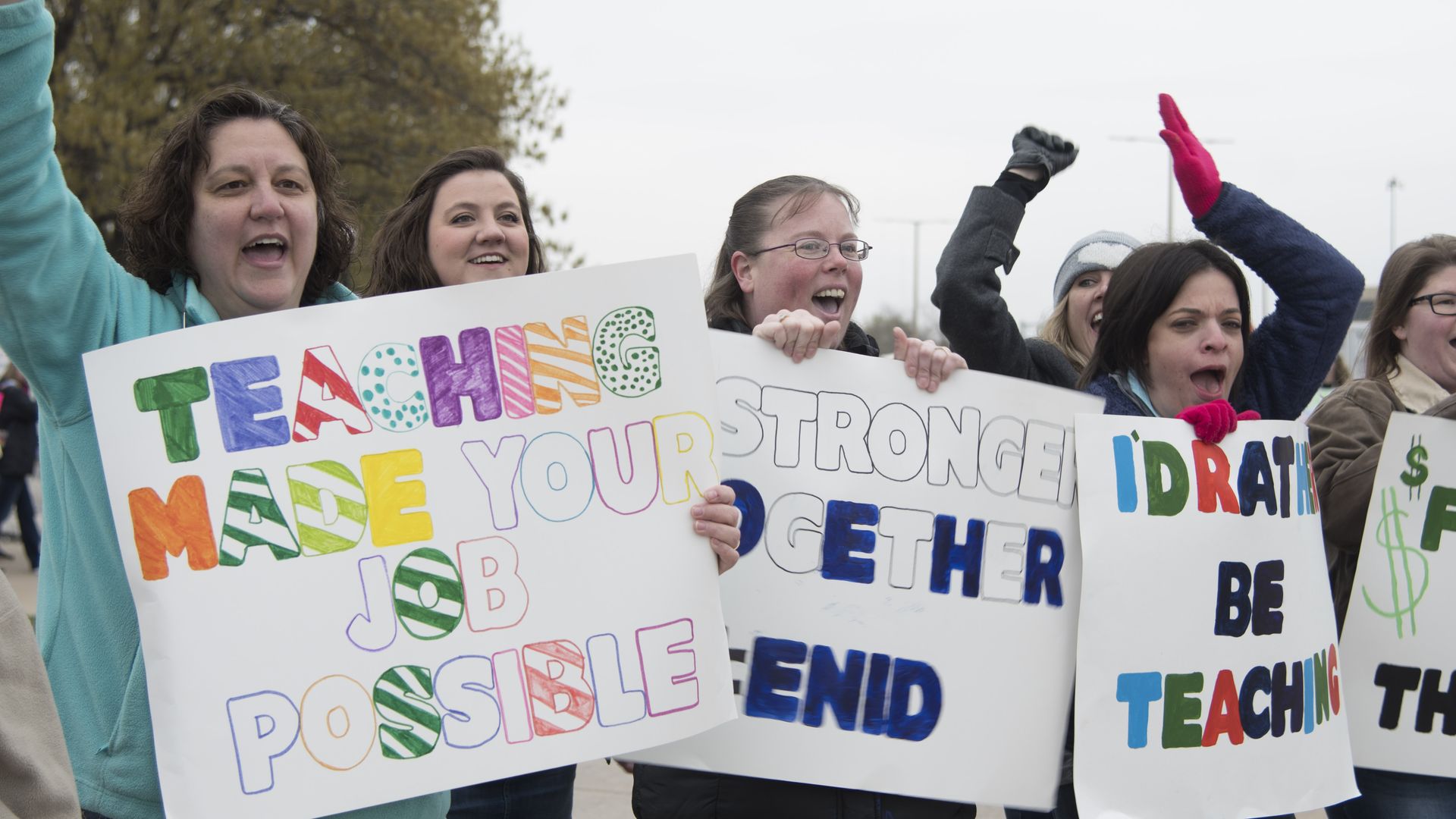 The Arizona Educators United group will announce today the results of a vote by teachers that will determine whether they will join Kentucky, Oklahoma, Colorado and West Virginia teachers in walking out of the classroom, reports AZ Central.
Here's why: Governor Doug Ducey announced a proposal on Sunday that would give teachers a 20% salary increase by the year 2020, but some teachers aren't satisfied. They argue that the proposal doesn't identify a funding source for raises and wouldn't restore the $1 billion cuts in state education funding.
Go deeper