2018 might seem cold, but it's still historically warm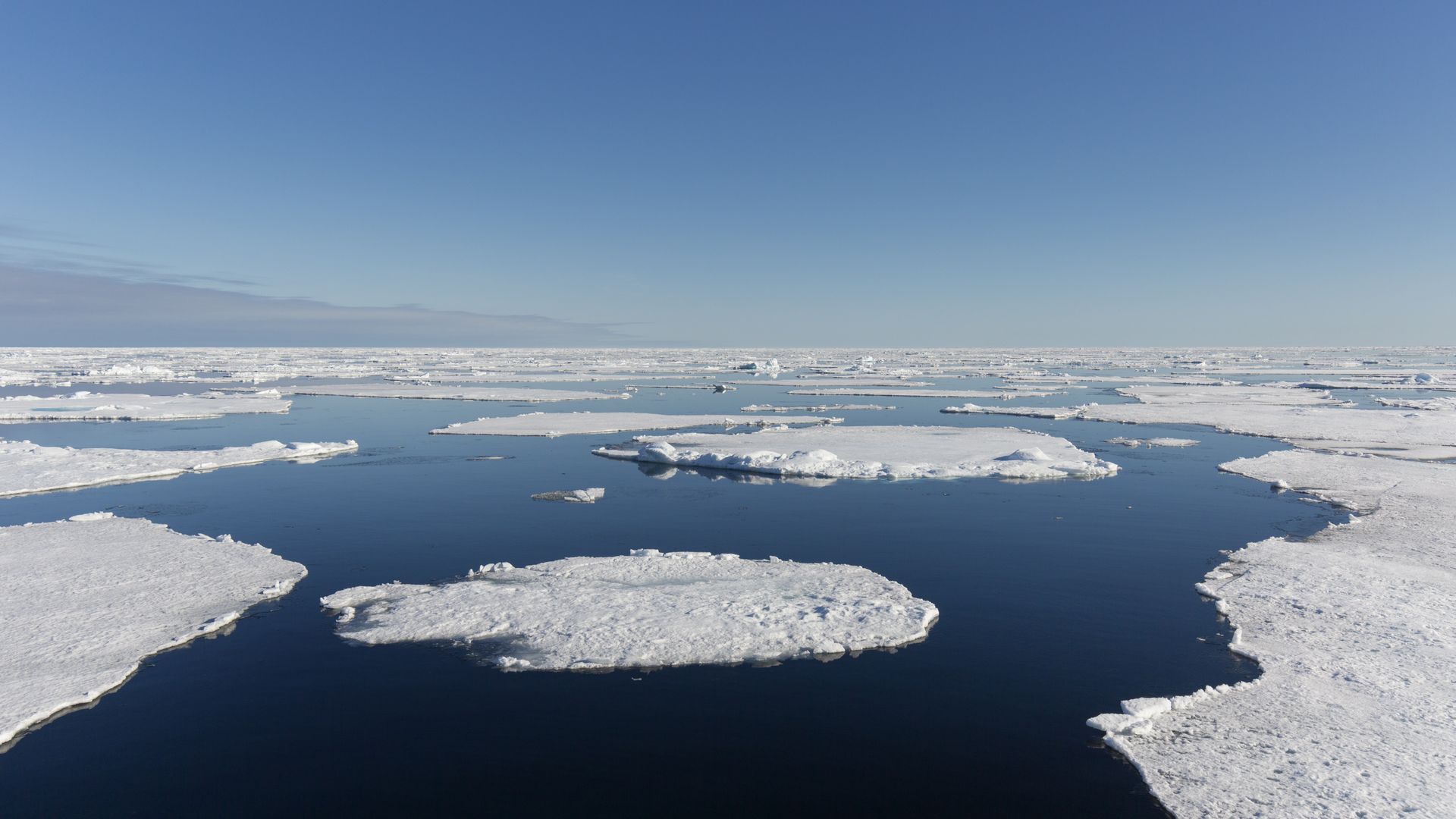 The global average temperature for the first quarter of 2018 was cooler than in recent years but warm compared to historical averages, new federal data shows.
By the numbers: Temperatures were 1.33°F above the 20th century average, and it was the sixth-warmest January–March in modern temperature records that date back to 1880.
"The 2018 year-to-date value was 0.77°F lower than the record high set in 2016 and was the coolest such period since 2014. The years 2015-2017 rank among the three warmest January–March on record," the National Oceanic and Atmospheric Administration said in its latest monthly climate snapshot.
Up north: The data also highlights the ongoing reduction in sea ice in the Arctic.
"On March 17, the Arctic sea ice extent reached its annual maximum extent at 5.6 million square miles. This was the second lowest maximum extent on record, behind 2017. The four smallest Arctic sea ice maximum extents have occurred in the last four years," NOAA said.
Why this matters: From a separate NASA primer on the topic last month:
"The decline of the Arctic sea ice cover has myriad effects, from changes in climate and weather patterns to impacts on the plants and animals dependent on the ice, and to the indigenous human communities that rely on them. The disappearing ice is also altering shipping routes, increasing coastal erosion and affecting ocean circulation."
Go deeper