U.S. crude hits three-year high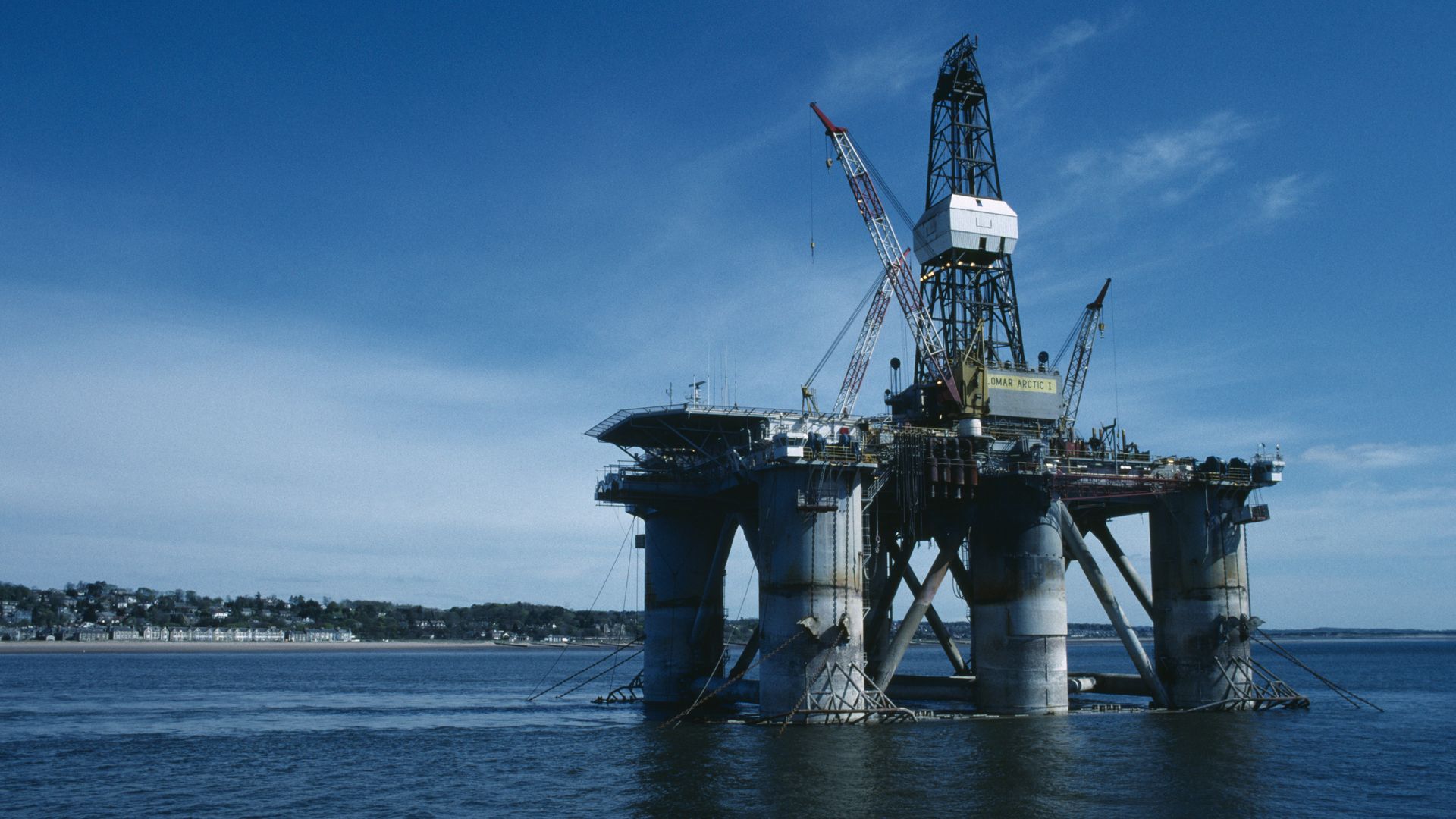 Crude oil prices jumped Wednesday thanks to new data showing more shrinkage of the U.S. oil stockpile and signs that OPEC and Russia are continuing their tight supply policy.
Why it matters: The price surge suggests that oil may no longer be stuck in the $60 to $70-a-barrel range, but may have room to rise much higher. That would put a lot more money in the coffers of the petro-states, and could bring inflation to oil-consuming states.
What's new: WTI, the U.S. benchmark, surged by well over $1 a barrel, to above $68 — the highest since late 2014 — in trading Wednesday before easing somewhat. Brent crude, the international benchmark, also reached three-year highs well above $73-per-barrel before also backing off slightly at midday.
Buzz: Reuters reports today that Saudi Arabia, OPEC's dominant producer, is keen to see prices climb much higher. Citing three industry sources, they report that the kingdom is "happy to see crude rise to $80 or even $100 a barrel."
Reuters sources say the Saudis have gotten more hawkish on prices due to their "desire to support the valuation of state oil company Aramco ahead of the kingdom's planned sale of a minority stake in an initial public offering."
One level deeper: A couple of specific things that traders are responding to . . .
Inventories: The U.S. Energy Information Administration's weekly report late this morning showed that U.S. crude oil stockpiles fell by a million barrels last week. More broadly, the latest data comes after last week's International Energy Agency report that OECD oil stockpiles are nearly down to their five-year average, a key indicator of the global supply glut going away.
OPEC plans: A committee monitoring the OPEC agreement with outside producers meets in Saudi Arabia on Friday, ahead of the wider OPEC meeting in June. Per Bloomberg, "while looming political crises threaten to tighten supplies further, the group seems determined to keep its cuts in place."
Go deeper