Trump says he will leave meeting with North Korea if not productive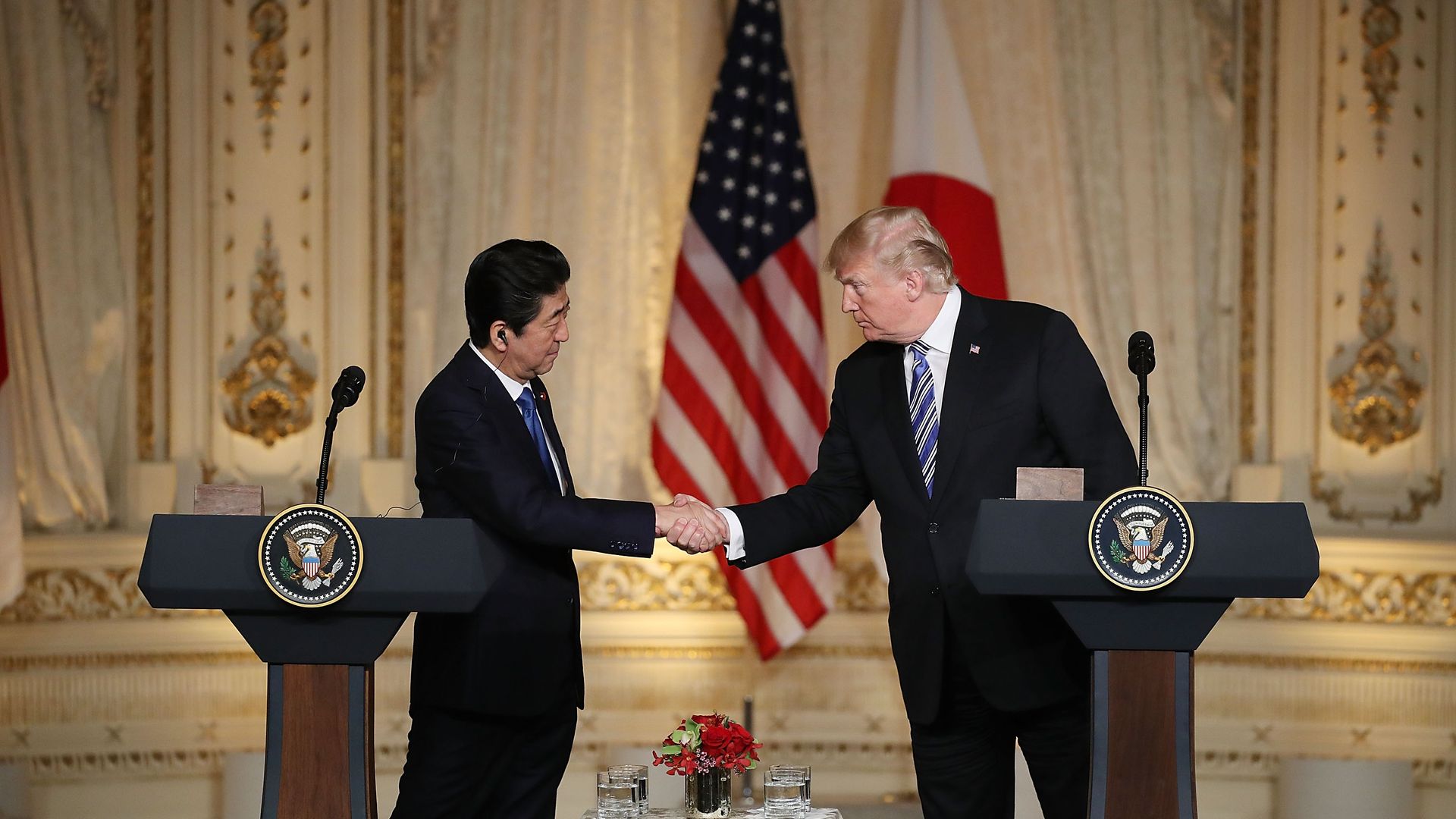 President Trump said at a joint press conference with Japan's Prime Minister Shinzo Abe on Wednesday that if the meeting with North Korean leader Kim Jong-un is not "fruitful," he will "respectfully leave the meeting."
More from the press conference:
On the issue of Japanese citizens abducted in North Korea, President Trump said he told Abe on Tuesday night: "We will work very hard on that issue and we will try to bring those folks back home."
On North Korea, Abe said: "Just because North Korea is responding to dialogue" doesn't mean they should be rewarded, and that "maximum pressure should be maintained."
On the Trans-Pacific Partnership, Trump said: "I don't want to go back in the TPP, but if they offer us a deal we can't refuse, on behalf of the United States I would do it."
Abe, however, said the TPP is "best for both countries."
When asked if he would be firing special counsel Robert Mueller and deputy attorney general Rod Rosenstein, Trump said: "They're still here."
On the Mueller probe, Trump stood by his previous claims that there was no collusion, and that it's "a hoax created largely by the democrats."
Go deeper