Reality checking EPA's climate report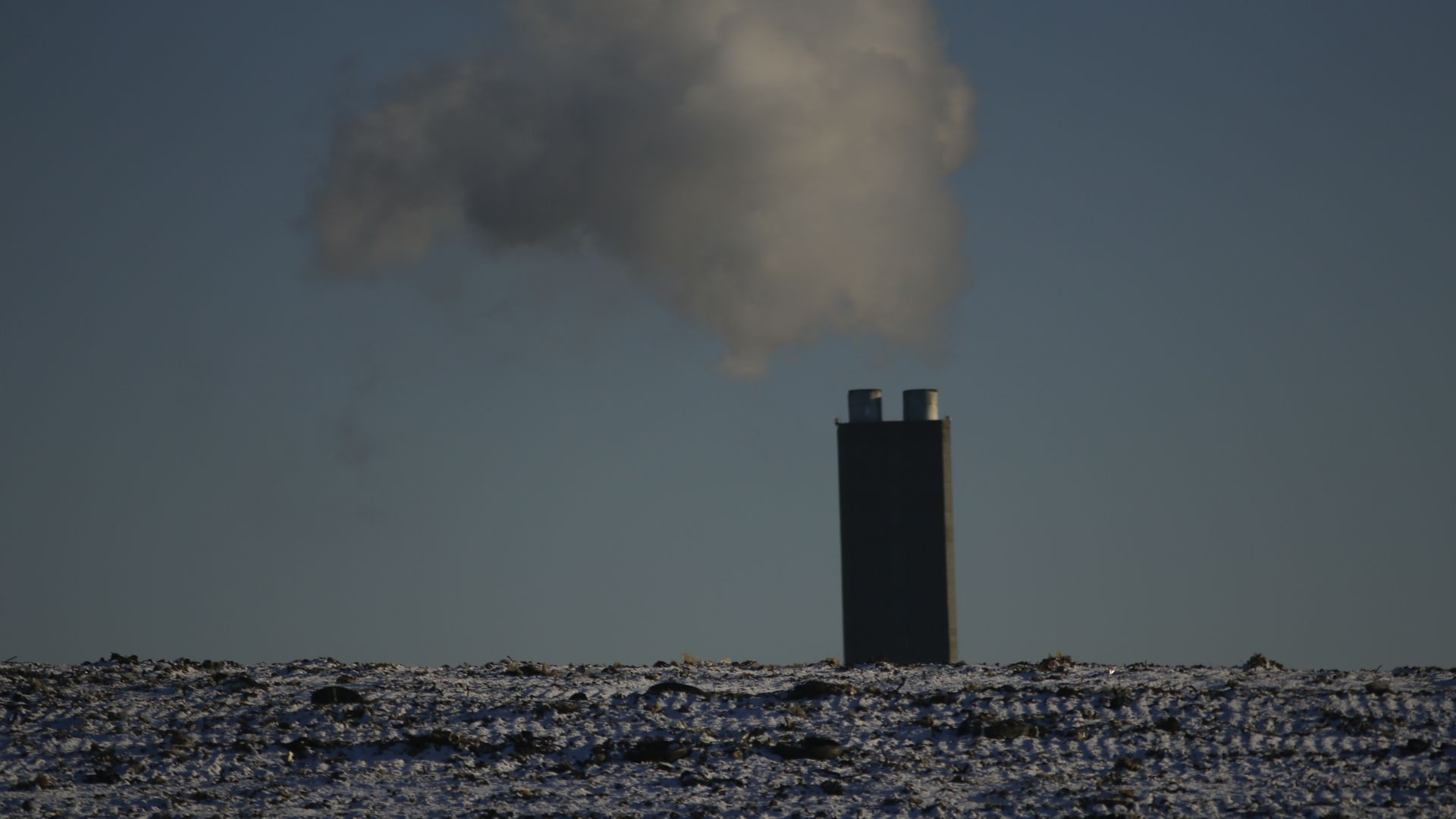 The Environmental Protection Agency released an annual report Wednesday that concludes 2016 greenhouse gas emissions are 2% lower than the previous year and 11% lower than 2005.
What they're saying: EPA Administrator Scott Pruitt said on Twitter that the report's findings aren't a result of the Obama administration's "top-down" regulations, like a rule that cuts carbon emissions from power plants or the "misguided" 2015 Paris climate deal. Instead, Pruitt said "American ingenuity and tech breakthroughs have made US the world leader in energy dominance while reducing emissions."
The facts
One overarching point: This data is all drawn from the time of the Obama administration, not when Trump was in office.
More specifically, emissions are largely down because natural gas is displacing coal electricity, which the EPA notes. Power-plant carbon emissions are down by 25% compared to 2005 levels. But the agency doesn't mention a couple of other important points:
1) Gas displacing coal contradicts President Trump's broader goal of reviving coal.
2)Increasing wind and solar electricity is also helping cut emissions.
As for taking a shot at Obama's carbon rule and the Paris climate deal, that's beside the point. Power companies are increasingly moving toward natural gas and renewables because the economics make sense, less so because of the carbon rule (which Pruitt is working to repeal). And the global thrust of the Paris climate deal still exists, and it's helping solidify an already economically compelling case to shift away from coal in the U.S.
Why it matters
This EPA report is the latest in a series of instances that shows how the Trump administration contradicts itself when it comes to energy and climate change: Pruitt boasts that America is reducing its carbon emissions, but he doesn't acknowledge carbon is an issue.
More fundamentally, this report shows that despite the regulatory rollbacks and accompanying rhetoric, Trump's EPA is keeping intact certain climate protocol that's been in place since the 1990's.
Correction: The first sentence has been changed to specify all greenhouse gas emissions, not just from power plants.
Go deeper