In departure from "America First," U.S. ups World Bank commitment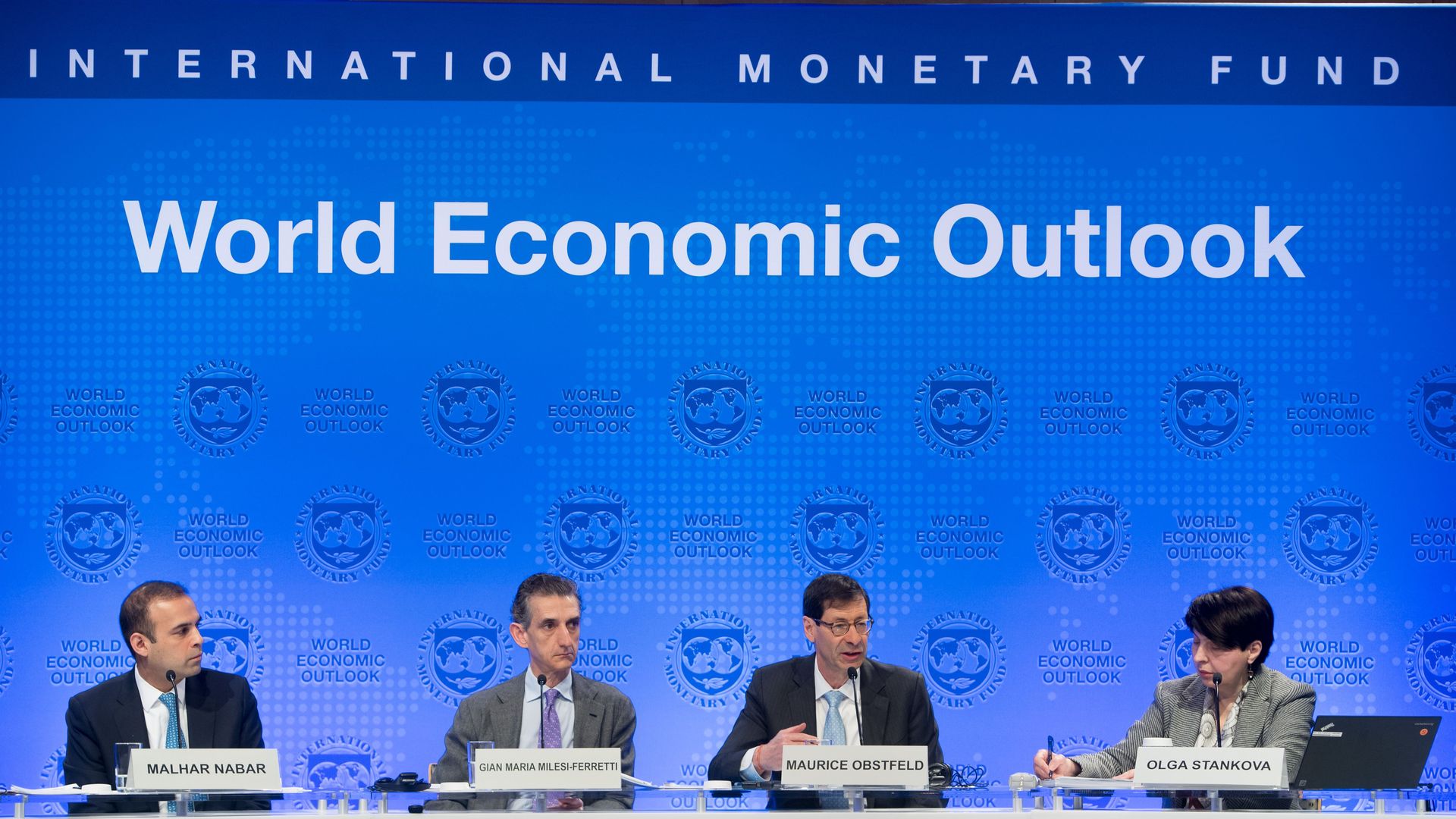 Last week, the Financial Times reported that the Trump administration will support a $13-billion capital increase to the World Bank. The announcement is expected to be made at the World Bank's spring meetings with the International Monetary Fund in Washington, D.C., later this week.
Why it matters: The spending increase is good news for the world's lowest-income countries, and marks an unexpected turn from the Trump administration's isolationist agenda.
The increase will be split two ways: $7.5 billion to the International Bank for Reconstruction and Development, which provides long-term, low-interest loans to developing countries to support projects ranging from government institutions to critical infrastructure; and $5.5 billion to the International Finance Corporation, which lends to the private sector in those countries.
While not guaranteed, the capital increase is expected to lead to an increase in low-interest lending to the world's poorest countries, 39 of which are in Africa, and fewer loans, possibly with stricter terms, for middle-income countries such as China. In return, China will see its share in the Bank rise from 4.68 %to 6% (the U.S. has a 16% share, making it the largest shareholder). The increase might also be used to fund grants and more generous loans to African countries, which are at risk of being highly indebted.
The bottom line: Investment in strengthening systems and providing basic public services, such as health care and education, is driven by governments and not particularly attractive to the private sector. For that reason, this deal could be a boon to poor, fragile and post-conflict countries, where the share of people living in extreme poverty is poised to rise to 60% by 2030.
Tanvi Nagpal is acting director of the International Development Program and practitioner in residence at Johns Hopkins SAIS.
Go deeper