Erdoğan calls snap elections in Turkey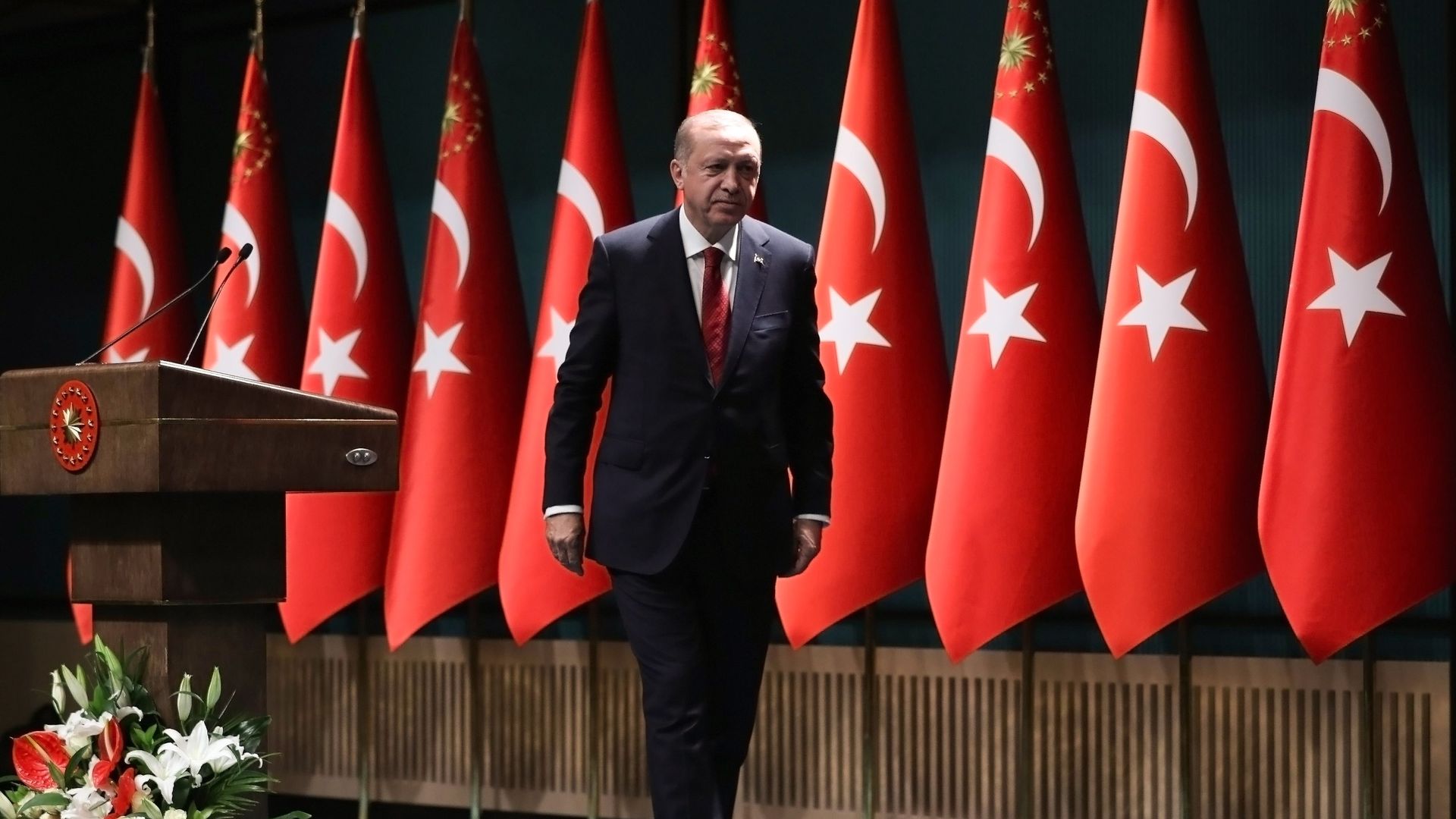 Turkish president Recep Tayyip Erdoğan announced in a televised address Wednesday that presidential and parliamentary elections will be held this June, rather than next November.
Why it matters: "The result will complete the transformation of the political system of the region's largest economy, eliminating the prime minister's job and weakening the role of parliament," per Bloomberg. Turkish politics are highly polarized but Erdoğan, who is pulling the country in an increasingly authoritarian direction, has bolstered his popularity with a military offensive in Syria and faces no unified opposition.
Go deeper: The year of the strongman.
Go deeper