Castro era coming to an end in Cuba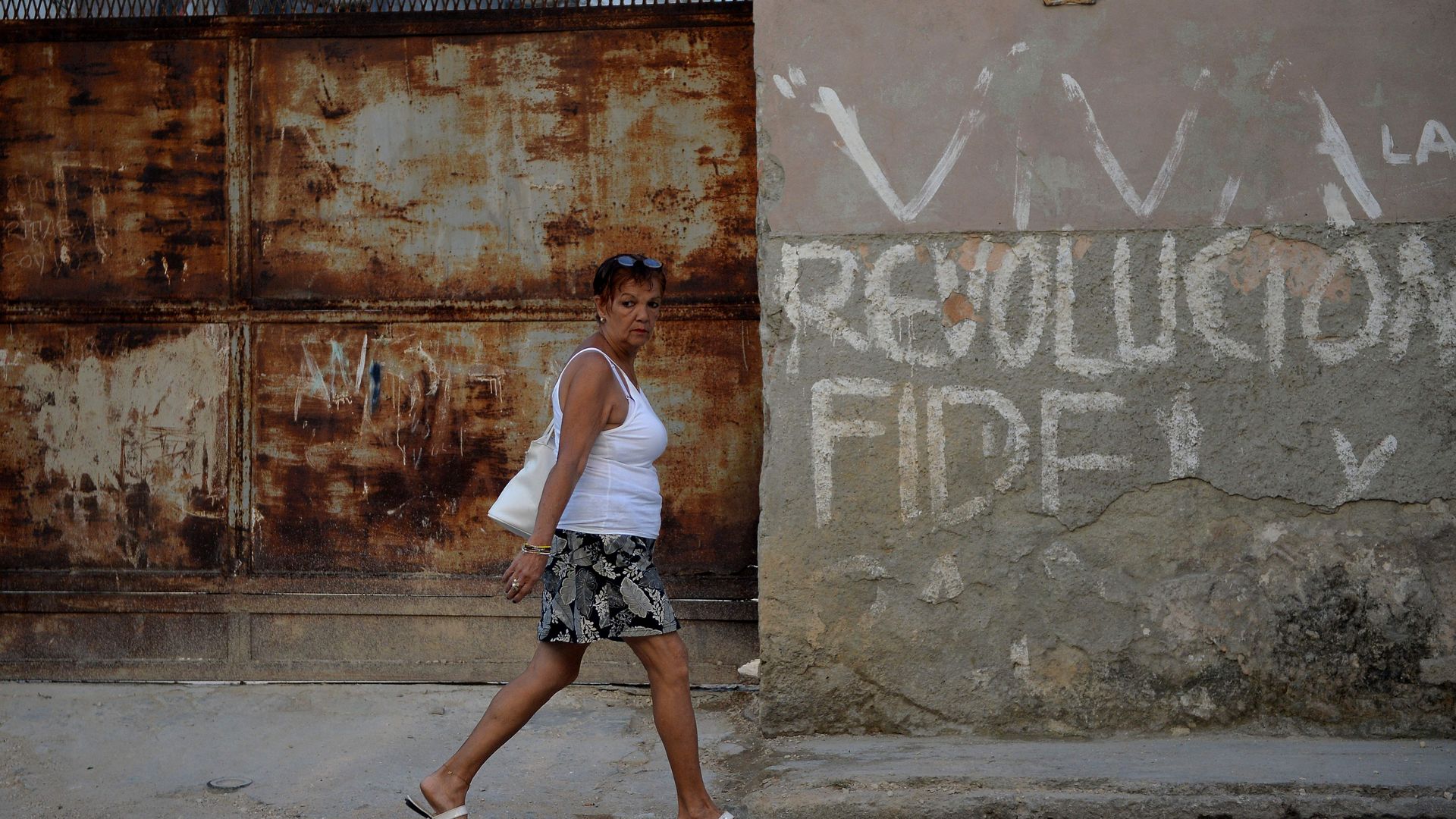 Cuba's National Assembly has cleared the way for Miguel Diaz-Canel to become president, meaning a leader not named Castro will take the office for the first time in six decades.
Why it matters: Diaz-Canel is Raul Castro's hand-picked successor — and, at 57, he is nearly 30 years younger than his octogenarian predecessor. This move is "the centerpiece of an effort to ensure that the country's single-party system outlasts the aging revolutionaries who created it," per the AP.
Yes, but: Castro, who succeeded his brother Fidel as president in 2006, will remain head of the Communist Party, so Diaz-Canel's ascension is largely a symbolic one for the time being.
Smart takes
From the Economist: "Mr Díaz-Canel, an engineer by training, has sent mixed signals about whether he is a reformer or a reactionary. Whatever his instincts may be, he will be influenced by forces that pull in opposite directions. On the one hand, the economy needs to be unshackled if it is to provide Cubans with better living standards. On the other, the Communist Party is loth to give up control, or to allow the rise of an elite that might compete with it."
From Bloomberg: "The end of the Castros' era is an opportunity for change, and Diaz-Canel has every reason to try to seize it. Cuba's economy is in a truly dismal state. After years of poor performance, output fell in 2016 and continues to lag the country's neighbors and peers."
From the Washington Post: "Cuban television announcers used buzzwords such as 'unity' and 'continuity' in their broadcasts. State media tweeted under the hashtag #SomosContinuidad (We are continuity). The message to the populous was clear: The end of an era with a Castro as head of state does not mean the end of Cuba's communist system."
Go deeper