Tesla temporarily halts Model 3 production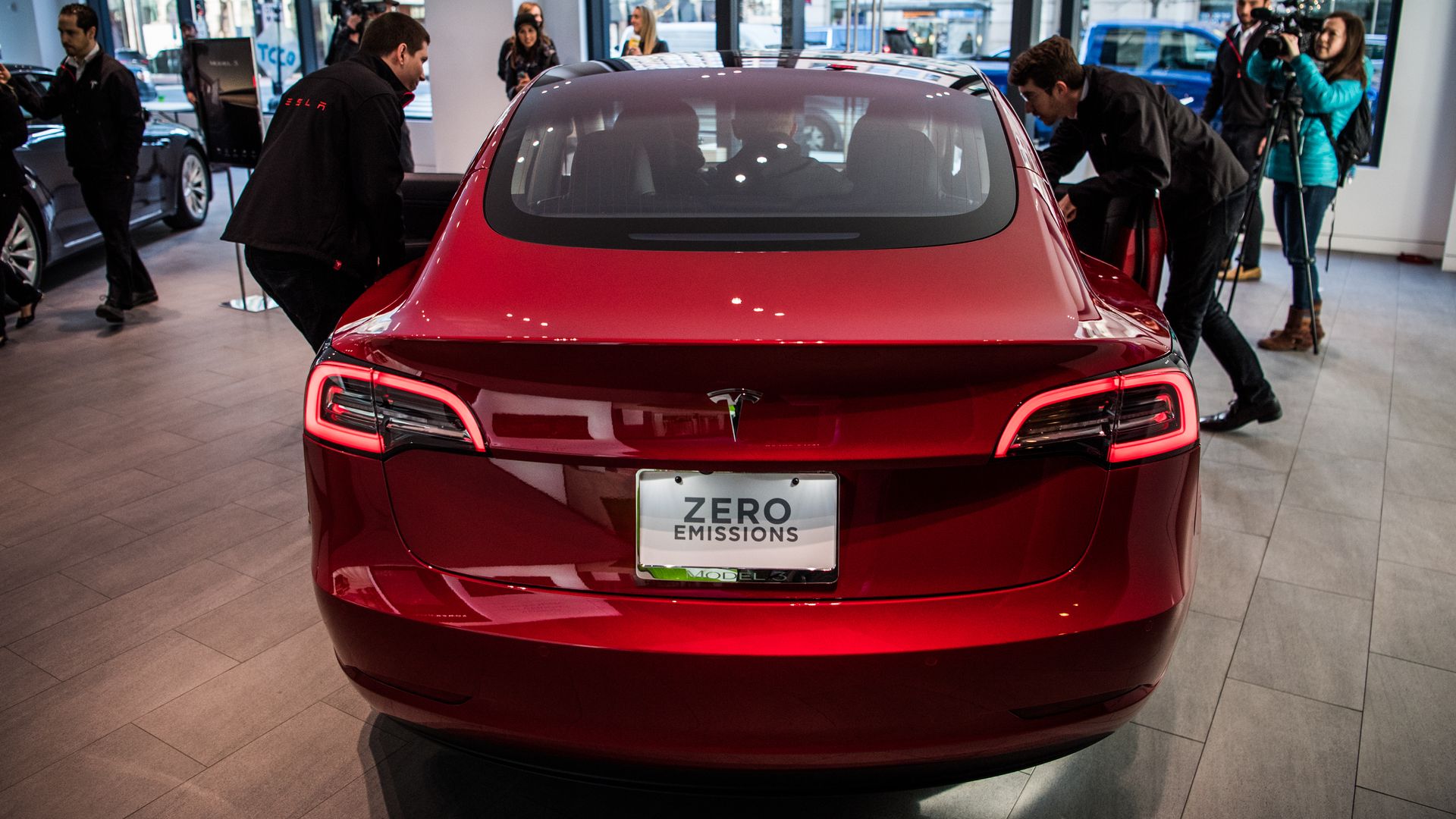 BuzzFeed broke the news last night that Tesla is temporarily shutting down production of its mass-market Model 3 sedan, a hiatus expected to last four to five days.
Why this matters: Successful large-scale production of the sedan is critical to the future of the Silicon Valley automaker, which is churning them out more slowly then initially planned.
The Wall Street Journal writes on Tesla's latest headache: "A spokesman repeated the company's past statement that shutdowns are 'used to improve automation and systematically address bottlenecks in order to increase production rates.'"
Tesla's current target is to be producing 5,000 per week by mid-year, up from slightly over 2,000 it made in the final week of the first quarter. Another missed goal could shake investor's confidence in the company.
Speaking of Tesla: The Harvard Business Review has an interesting piece that puts Tesla's recent struggles in the context of GM's rise, evolution and struggles a century ago.
Go deeper