Tesla sets goal of producing 6,000 Model 3s per week in June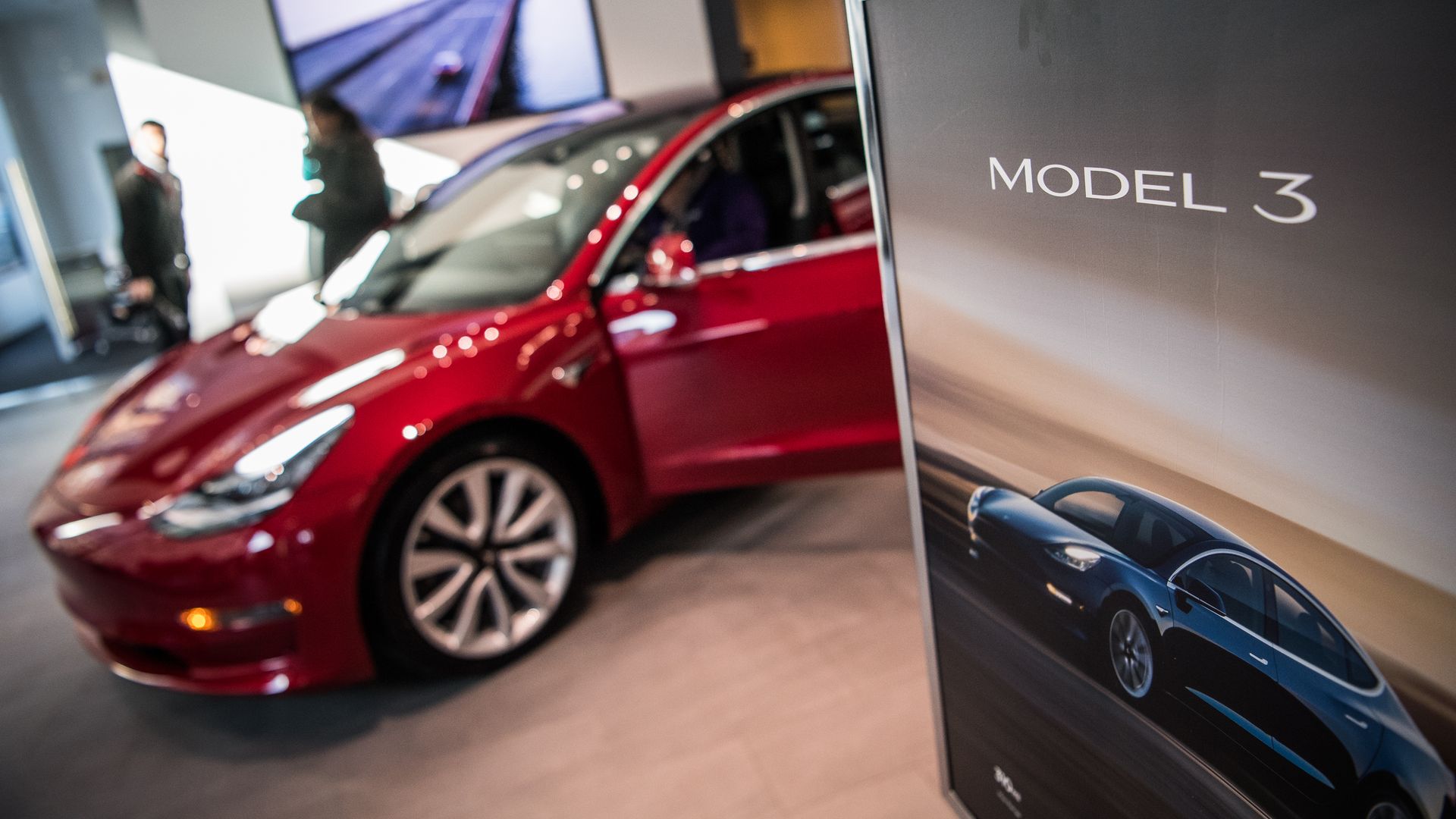 Tesla CEO Elon Musk gave an update to employees in an email on Tuesday explaining the company is halting production of its Model 3 for "a comprehensive set of upgrades," that will double its production levels, Electrek reports.
Why it matters, per Axios' Ben Geman: This lays out in some detail how the company, which has repeatedly missed targets for ramping up production of the mass market Model 3, intends to meet the closely watched pledge to reach 5,000 per week by mid-year. Successful scale up of the vehicle, which Tesla has struggled to produce at scale, is key to the company's future.
The details: The new upgrades aim to allow the company to produce between 3,000-4,000 Model 3 units a week. More upgrades will come in "late May," writes Musk, and "should be enough to unlock production capacity of 6,000 Model 3 vehicles per week by the end of June." Musk adds that while the goal is 6,000 units per week, margin of error will realistically call for 5,000 units per week.
Go deeper