Oil industry climate fight expands to Colorado today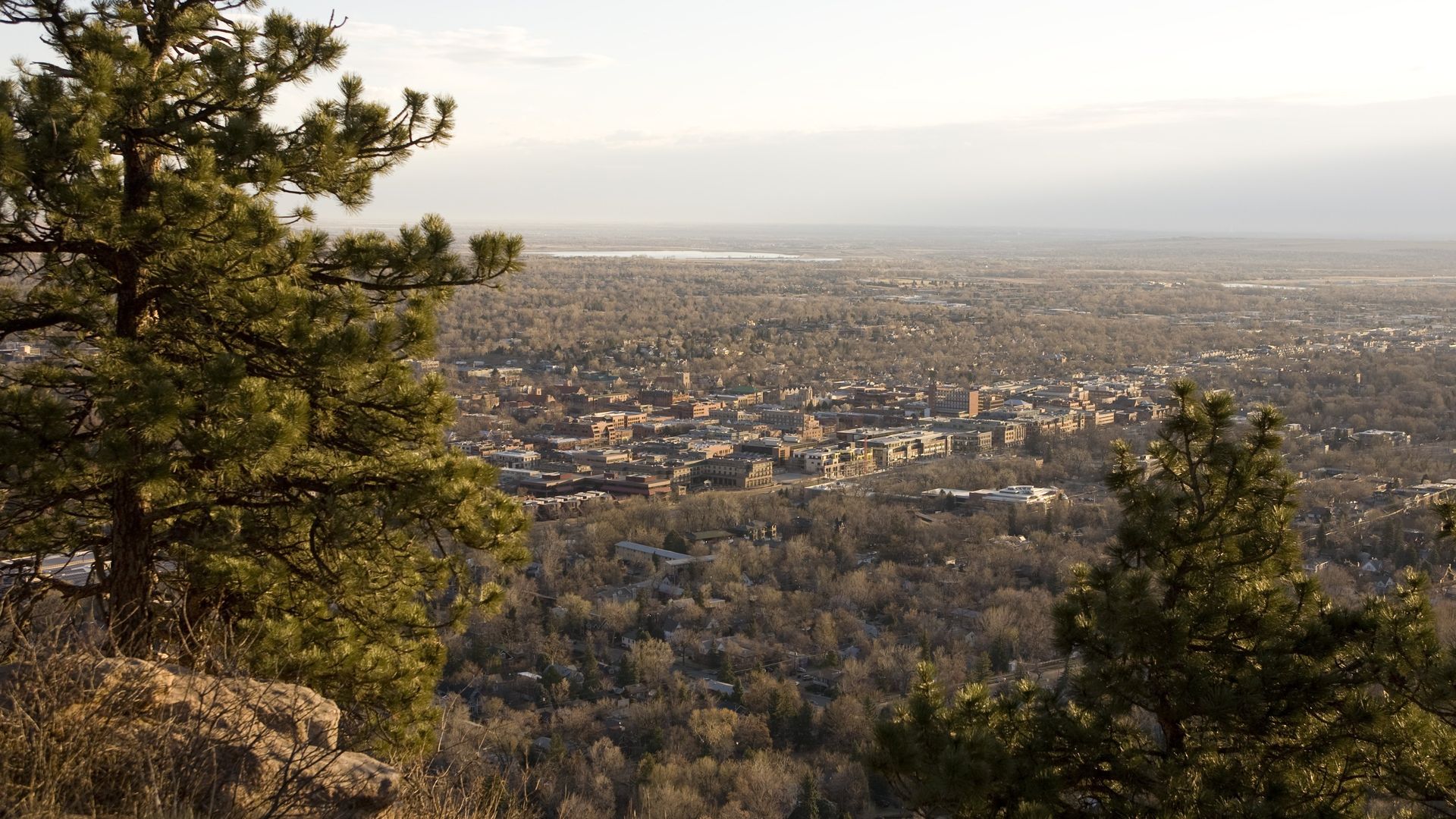 Local officials in Colorado will announce litigation Tuesday against large oil companies over the effects of climate change, according to a report in the Boulder Daily Camera and a source familiar with the plan.
Why it matters: The litigation from Boulder and San Miguel Counties and the city of Boulder signals that the current spate of climate lawsuits against fossil fuel companies is moving beyond high-profile cases in California and New York, which have focused largely on damages from sea-level rise.
The big picture: The world's fossil fuel behemoths are facing fresh challenges over global warming in the courthouse and from shareholders, even as they increasingly announce new climate efforts and expand investments in low-carbon energy.
Meanwhile: Shell is publicly urging shareholders to reject a resolution next month promoted by the group Follow This that calls on the company to align its business with limiting the global temperature rise to well below 2°C, which is the goal of the Paris agreement. CEO Ben van Beurden took on the resolution on a call with reporters yesterday where touted the company's low-carbon initiatives.
"We'll be aligned with society's progress but we will not be tied to an approach that potentially moves too quickly or too slowly to this transition," van Beurden said, according to Reuters.
One level deeper: In late 2017, Shell pledged to cut the "net carbon footprint of its energy products by around half by 2050," with an interim reduction goal of 20% by 2035. It also increased spending on its alternative energies division from $1 billion to $2 billion per year until 2020. But that's a very small portion of the company's overall budget.
Action from BP: The oil-and-gas giant yesterday announced a pledge of zero net growth in emissions from its operations and steps to curb releases of the potent greenhouse gas methane. The Houston Chronicle has more here.
Quick take: The flurry of activity, taken together, highlights a dynamic evident at a huge oil industry gathering in Houston last month.
As we noted then, the world's biggest oil companies agree the world will and should move to a lower-carbon future — but on their terms, which are less aggressive than what climate activists call necessary.
Back to Colorado: Boulder County's website yesterday hinted at the case, noting that those jurisdictions, with "legal support" from EarthRights International, which does environmental litigation, will hold an event today outside the Boulder County Courthouse to announce a "crucial effort to respond to climate change." EarthRights attorneys represents parties in environmental cases.
Go deeper