Malaysia PM stokes ethnic tensions in re-election bid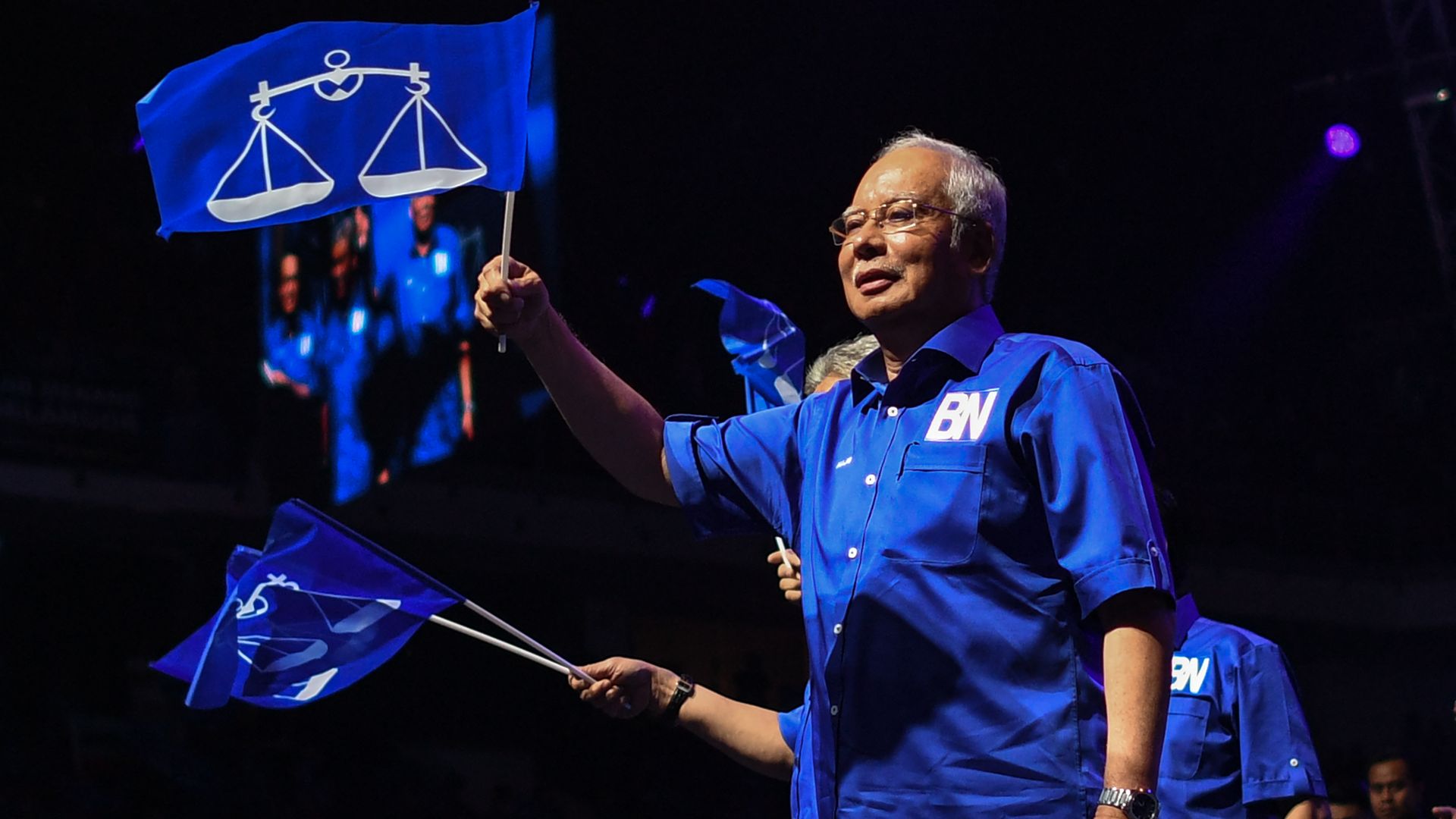 Malaysia, the advertisement croons softly, it's truly Asia. The southeast Asian nation's tourism board has long sold its ethnic mix as one of its most alluring traits.
Between the lines: As the country heads for national elections next month, that diversity has taken on a more divisive quality.
Prime Minister Najib Razak is seeking re-election despite his implication in a billion-dollar graft scandal involving the country's state development fund.
He faces an increasingly firm opposition led by jailed former Prime Minister Anwar Ibrahim and 92-year old former Prime Minister Mahathir Mohamed, the authoritarian "father of modern Malaysia" who was once Najib's mentor.
Only gerrymandering helped Najib's UMNO party stay in power in 2013, despite losing the popular vote.
This time around he's taking fewer chances. He chose an election date that trims the campaign season to barely a month, giving him maximal advantages. The government has also ordered Mahathir's party to dissolve, citing a registration technicality.
But most worryingly, Najib has played up the country's ethnic divisions, pledging to extend affirmative action benefits for the country's disproportionately poor ethnic Malay majority, and implicitly stoking tensions with a relatively well-off Chinese minority. He has also courted a once-hostile hardline Islamist party in order to profit from the growing appeal of conservative Islam in some parts of the country.
What to watch for: Malaysia's economic prosperity and relative peace have always been something of an example to its neighbors in Southeast Asia. But as nationalist and sectarian politics begin to stir elsewhere in the region — Indonesia in particular — Najib's victory may be a bellwether for a different sort of (truly) Asia.
Go deeper: The Economist on "Why South Asia's majorities act like persecuted minorities"
Sign up for Signal, a twice-weekly newsletter from GZERO Media, a Eurasia Group company, and follow @saosasha on Twitter.
Go deeper