"I don't get confused" Haley says, fighting back sanctions blame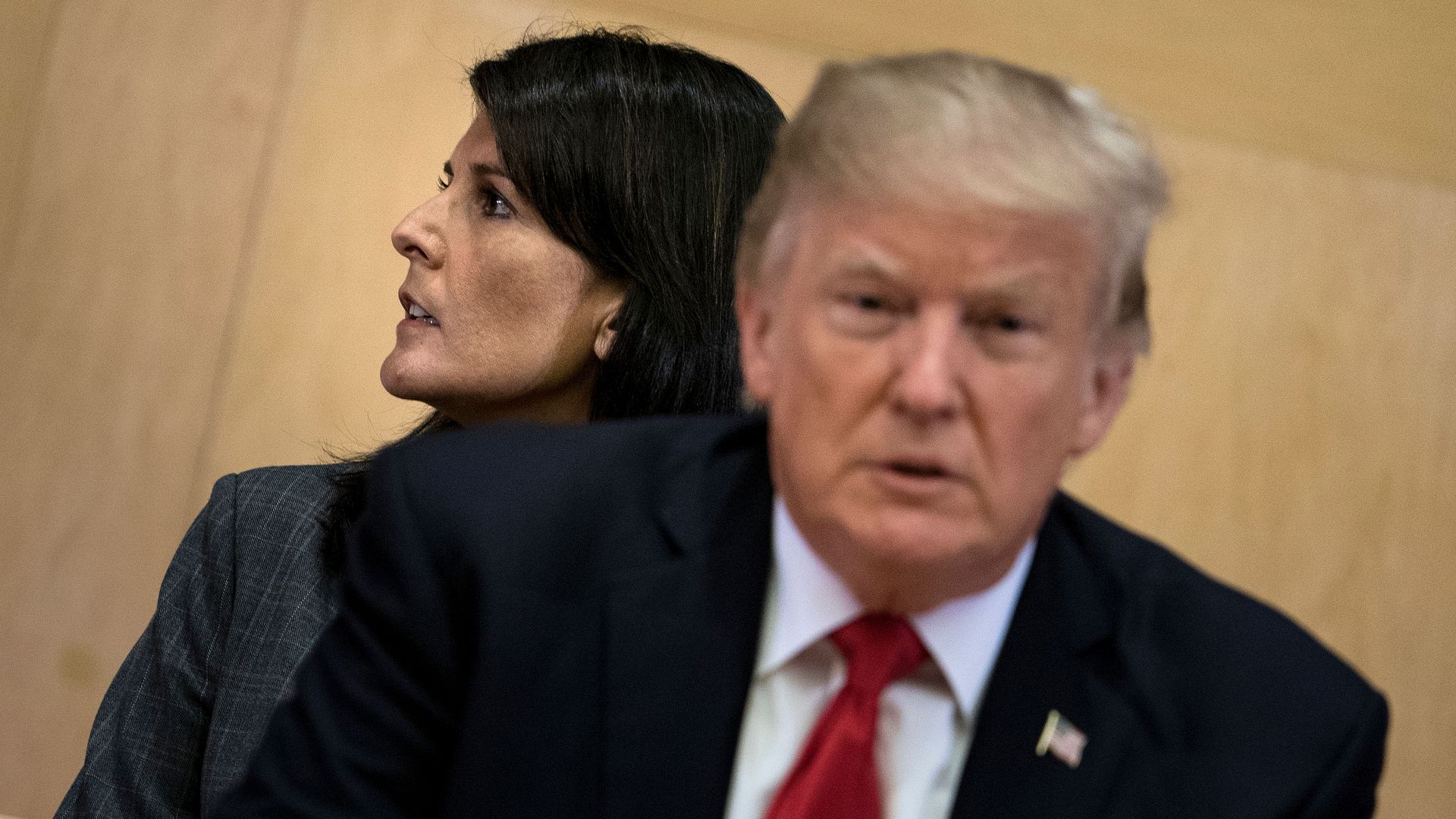 U.N. Ambassador Nikki Haley is fighting back blame from the White House that she preemptively announced on CBS' "Face the Nation" Sunday that the Treasury Department would formalize the additional sanctions the next day. White House later reversed that decision.
"With all due respect, I don't get confused."
— Nikki Haley in a statement to Fox News' Dana Perino
The background: National Economic Council chairman Larry Kudlow suggested on CNN Tuesday that Haley may have been confused and "got ahead of the curve." He also said sanctions decisions "haven't been determined." Kudlow later told the New York Times he was "totally wrong" to say Haley was confused, and that he called her to apologize for the remark.
The intrigue: National Security Council officials were planning on slapping sanctions on Russian companies that manufactured equipment used by Assad's regime in the alleged chemical weapons attack, a source with direct knowledge of the matter told Axios Tuesday.
Behind the scenes: A number of senior White House officials anonymously told reporters that Haley made a mistake by making the announcement ahead of President Trump and that it shouldn't have been made public on the Sunday morning show. A senior official said Trump was angry about the situation.
Meanwhile, Haley's allies say she cleared her remarks with the White House, and Trump changed his mind. Her allies also said that senior White House officials are unfairly throwing her under the bus.
Reality check: It's wild to have the Ambassador and the president's chief economic adviser publicly clashing like this.
Go deeper