Alex Jones sued for defamation by Sandy Hook parents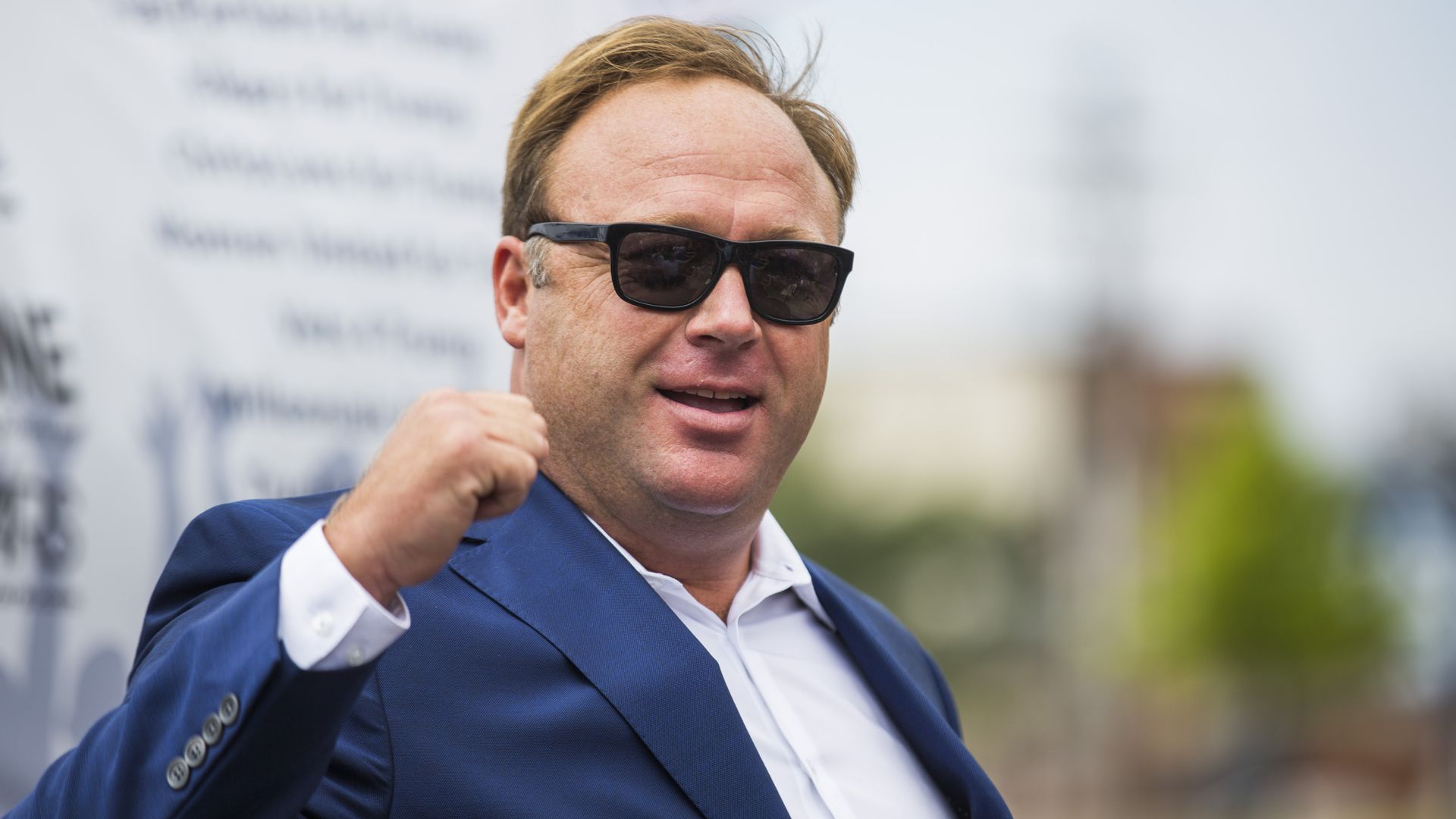 Infowars' Alex Jones is being sued for defamation by the parents of two children who were killed in the Sandy Hook shooting, Reuters reports.
The details: Jones has called the shooting — which took the lives of 20 children and six adults — a hoax. Per the New York Times, the four parents are "seeking at least $1 million in damages." The two lawsuits were filed in Travis County, Texas, where Jones lives. Per Reuters, the parents are suing now "because they had concluded Jones has no intention of leaving them alone."
Go deeper