Watchdog: EPA violated law with $43k phone booth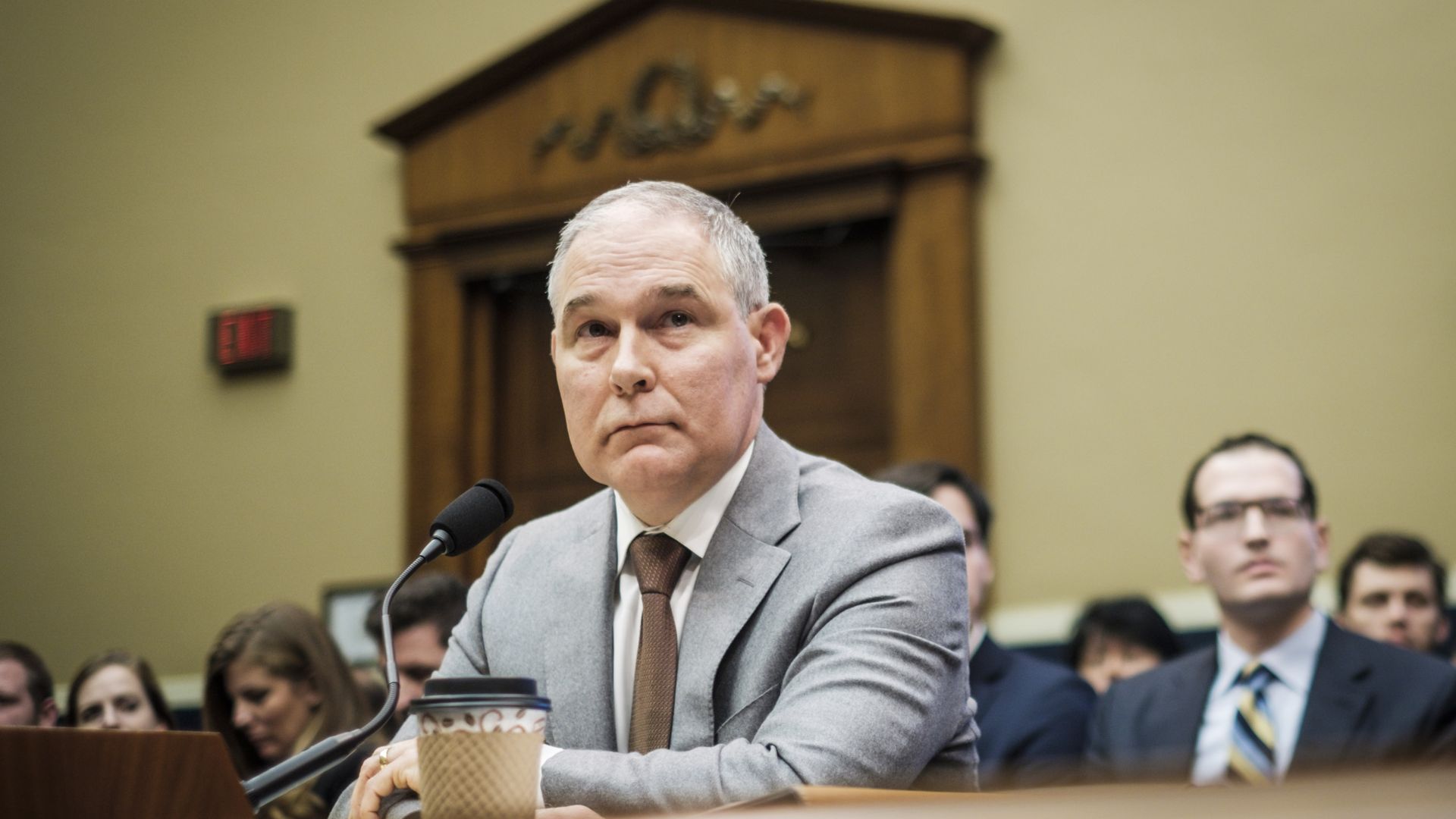 The Government Accountability Office determined that the Environmental Protection Agency violated the federal spending laws when the agency installed a $43,000 private phone booth in EPA chief Scott Pruitt's office without notifying Congress, reports ABC News.
Why it matters: Axios' Ben Geman says this is yet another negative headline for Pruitt at a time when he's facing multiple inquiries from lawmakers, the White House and the EPA's inspector general over his travel, security expenses, living arrangements and more. President Trump has signaled his support for Pruitt amid the ethics controversies, but the White House has also said that it's still reviewing the matters.
But, but, but: Another report out today has some better news for Pruitt. The EPA's inspector general said documents show that Pruitt's chief of staff authorized significant raises for top EPA aides over objections from the White House, per Bloomberg. That backs up Pruitt's assertion that he neither knew about the raises nor their scope.
Flashback: Pruitt's denial earlier this month: "I found out this yesterday and I corrected the action and we are in the process of finding out how it took place and correcting it."
Go deeper