Former White House deputy chief of staff joins D.C. consulting firm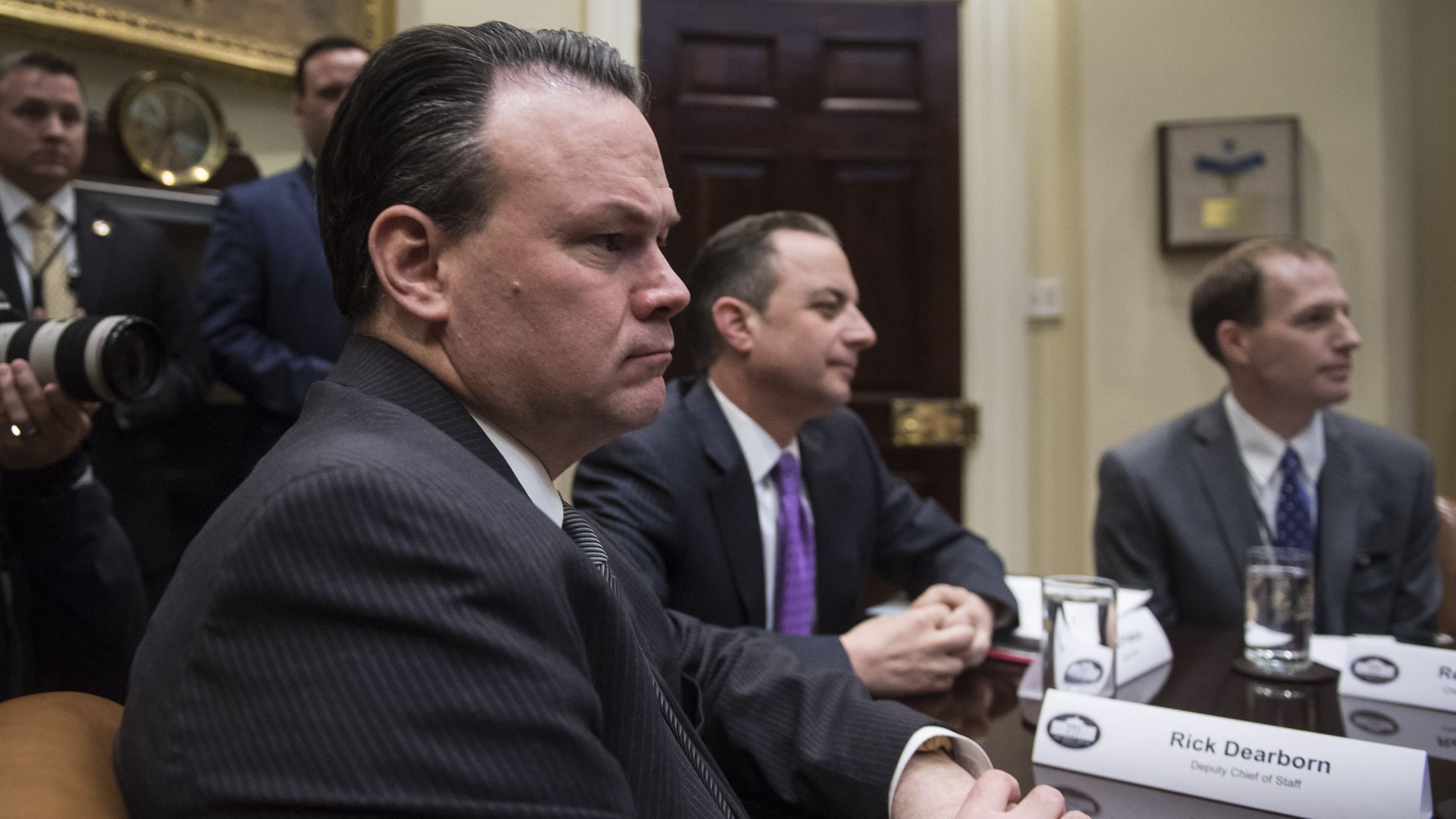 Rick Dearborn has been made a partner at the the Cypress Group, a political advocacy firm based in Washington, D.C., the WSJ first reported and Axios confirmed.
Details: Dearborn announced his resignation from the Trump administration in December but did not officially leave the White House until last month. At Cypress, Dearborn will consult clients in the energy, technology, health care, finance and defense sectors, the firm's founding partner, Pat Cave, told the WSJ.
Go deeper