Elon Musk keeps raising the stakes for Tesla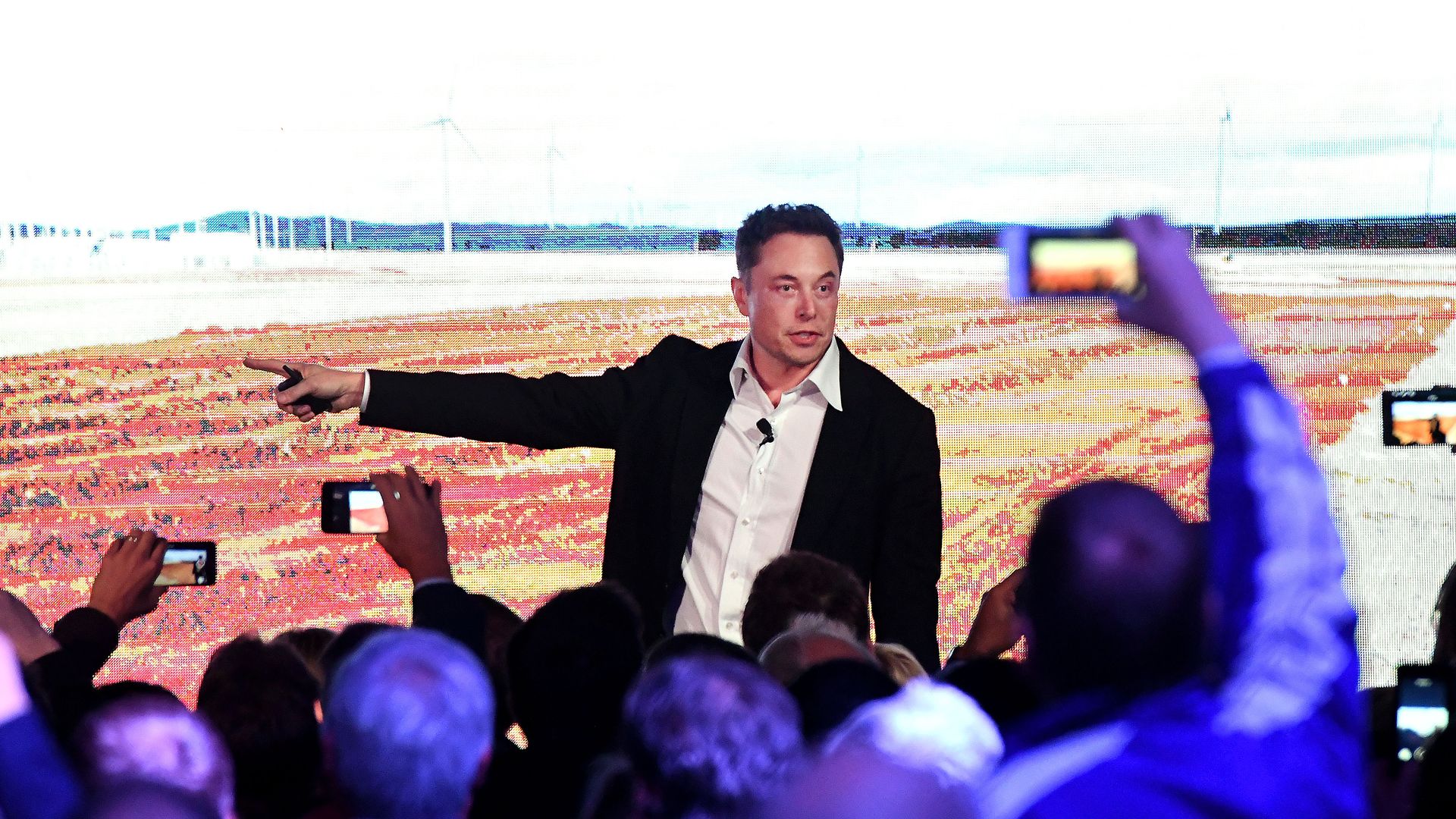 Tesla's first-quarter earnings call in a couple weeks just got even more interesting. On Friday Musk shot back via Twitter at The Economist over their story headlined "Tesla is heading for a cash crunch," which cited analyst predictions that Tesla will need to raise more money from capital markets: "Tesla will be profitable & cash flow+ in Q3 & Q4, so obv no need to raise money," Musk tweeted.
Why this matters: It's a bold claim because profitable quarters have been extraordinarily rare in the company's history.
Production pledge: Musk's widely circulated CBS News interview Friday included this claim: "We'll probably have, I don't know, a three or four-fold increase in Model 3 output in the second quarter."
The big picture: Musk's comment signals confidence that the recent increase in production — which cracked 2,000 per week at the end of the second quarter — can be maintained and significantly improved. It comes after Goldman Sachs analysts argued that the rate is not sustainable.
Oops: Musk admitted to CBS that automated production fueled Model 3 delays, and he was more direct on Twitter, stating, "Yes, excessive automation at Tesla was a mistake... my mistake. Humans are underrated."
The bottom line: Musk isn't letting a string of setbacks temper his bold promises, even though more failures to deliver could shake investor confidence.
Go deeper: Via the Wall Street Journal, "How Tesla's Elon Musk Makes a Strategy Out of Defiance."
Go deeper