U.N. shipping agency aims to cut 50% of carbon emissions by 2050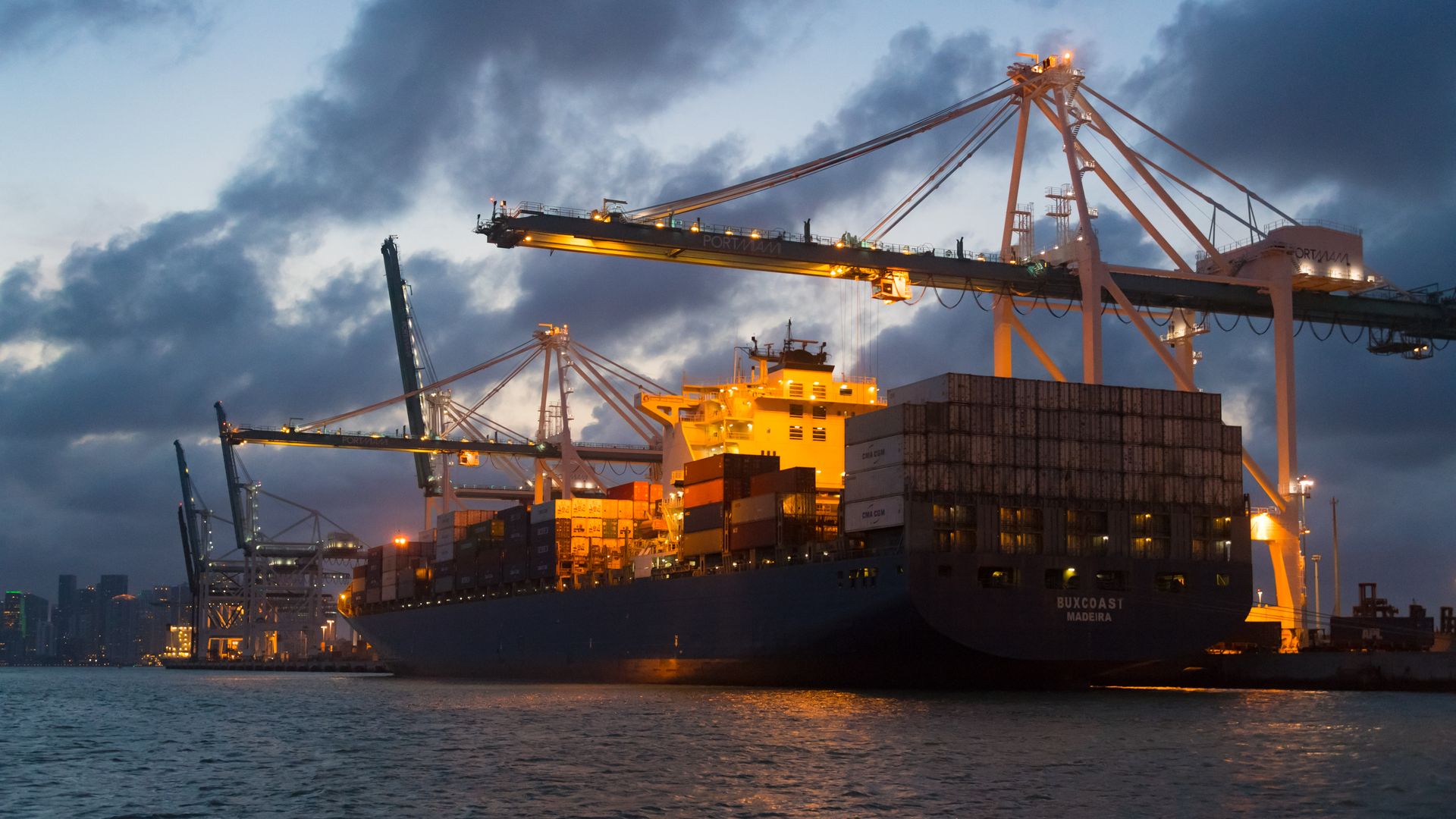 The U.N. shipping agency has reached an agreement to cut carbon emissions "by at least 50 percent by 2050," Reuters reports, although they added that the goal "fell short of more ambitious targets."
Why it matters, from Axios' Ben Geman: Shipping is estimated to account for 2-3% of global CO2 emissions, but that share is projected to rise sharply to 17% by mid-century, absent more steps to tackle the problem. The agreement also highlights the challenge of curbing emissions from the wider transportation sector, even as cars and light trucks grow more efficient and move towards greater electrification.
Be smart: Though several industry insiders said they think the U.S., Saudi Arabia and Panama could have pushed to reduce emissions even further — the E.U. and Marshall Islands had aimed for cutting emissions "by 70 to 100 percent by 2050," per Reuters — the overall goal of phasing out global CO2 emissions was made clear.
Go deeper