EU antitrust enforcer on Facebook: "Well, they are big"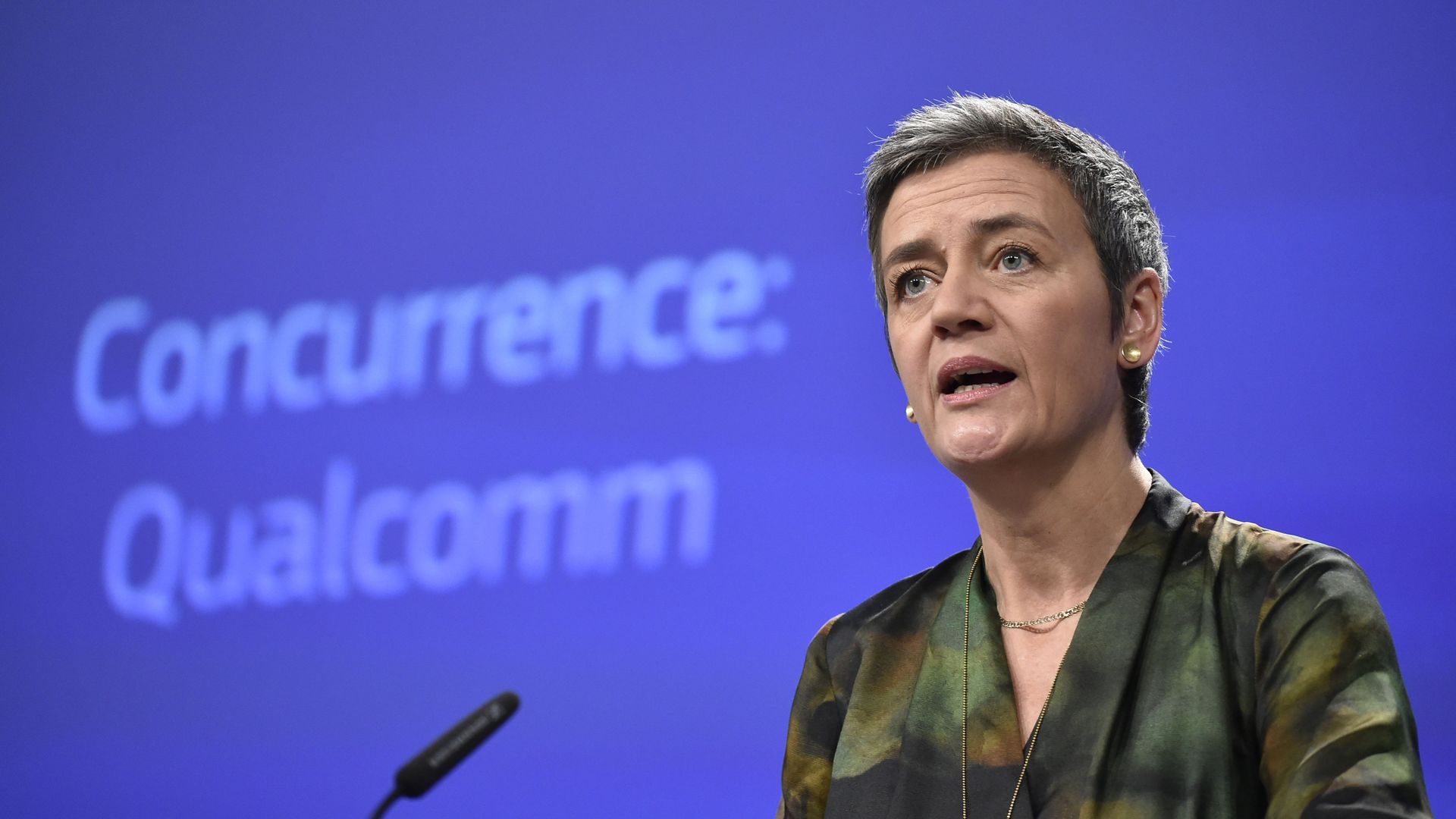 European Union antitrust commissioner Margrethe Vestager emphasized Facebook's size when asked Friday whether she viewed the company as a monopoly, although she added that the bloc has no "official position" on that question:
"Well, they are big. I think in a lot of European states it is very tricky to find someone who is not on Facebook."
Why it matters: Vestager's comments came in response to Mark Zuckerberg's testimony at a Tuesday Senate hearing that he doesn't view Facebook as a monopoly. Vestager said that a German antitrust investigation into the company and new data rules could limit Facebook's power.
Go deeper