Justice Department watchdog report blasts Andrew McCabe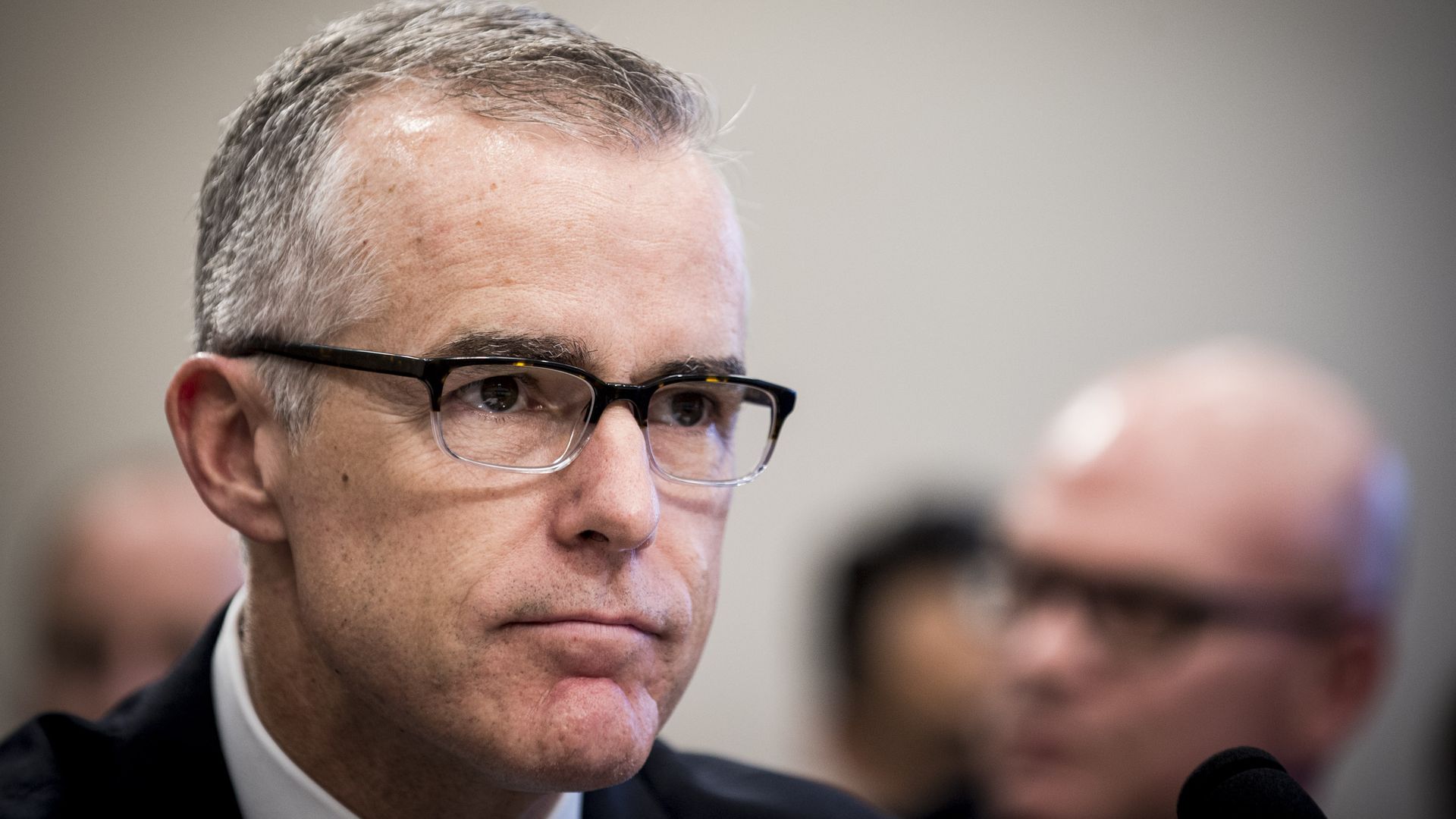 A Department of Justice inspector general's report says that fired FBI deputy director Andrew McCabe misled investigators as they looked in to his role in a media disclosure to the Wall Street Journal.
The bottom line: The report concludes that McCabe "lacked candor, including under oath, on multiple occasions" and his "disclosure of the existence of an ongoing investigation in the manner described in this report violated the FBI's and the Department's media policy and constituted misconduct."
What they're saying: McCabe's lawyer, Michael Bromwich, is fighting back, saying the "rush" to fire McCabe 26 hours before his retirement was "unprecedented, unseemly, and cruel." Bromwich adds that the "troubling message was reinforced, and made toxic, by the president's celebratory tweet hours after Mr. McCabe's termination."
The president responded to the report saying "McCabe was totally controlled by Comey."
Go deeper