Report: Comey says Kelly wanted to quit after his firing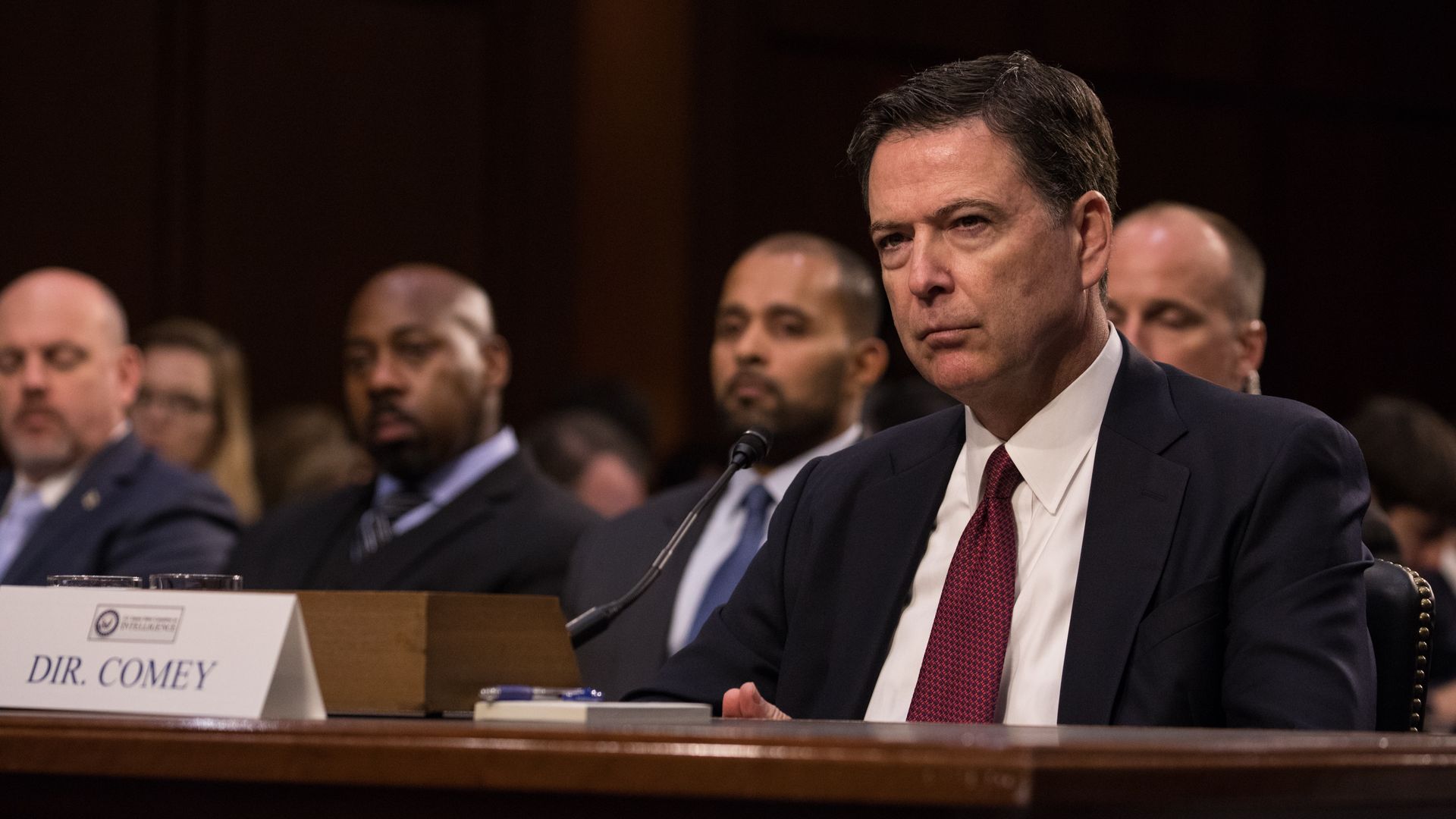 In his forthcoming memoir, out next Tuesday, former FBI Director James Comey describes an "emotional" call with then-DHS Secretary John Kelly, during which Kelly told him he was "sick" over his firing and said he" intended to quit" as a result, The Daily Beast's Lachlan Markay and Asawin Suebsaeng report and the Washington Post confirmed.
Why it matters: Comey also writes that Kelly said he "didn't want to work for dishonorable people," referring directly to President Trump, per The Beast. And although this was before Kelly accepted a position as Trump's chief of staff to the president, the excerpts threaten to exacerbate an already tense relationship between the president and Kelly.
Go deeper