Oklahoma teachers union calls for walk-out to end after nine days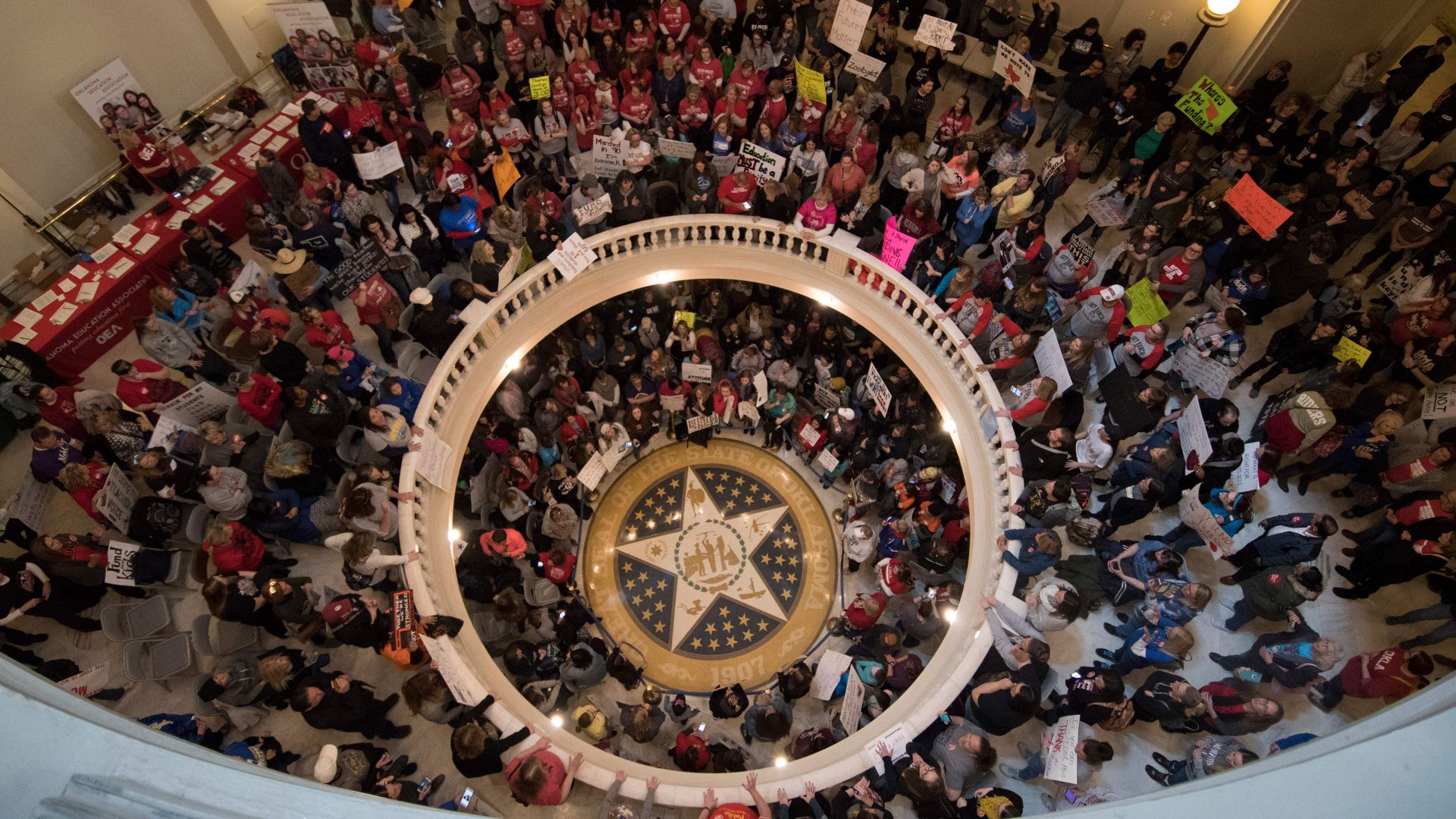 The head of Oklahoma's largest teachers union has called for an end to a teacher walk-out that shut public schools statewide for nine days, saying that major gains in education funding have been secured.
The details: The outrage over lack of education funding, teacher pay and years of budget cuts forced thousands to hold a series of massive demonstrations at the Kentucky State Capitol. Union President Alicia Priest told reporters they received $479 million in funding for the next school year, but it falls short of  the $600 million educators were seeking. Priest said outrage and focus should now be on this year's midterm and electing pro-education candidates to the state legislature currently controlled by Republicans.
Go deeper