Scoop: Ricky Waddell is leaving the White House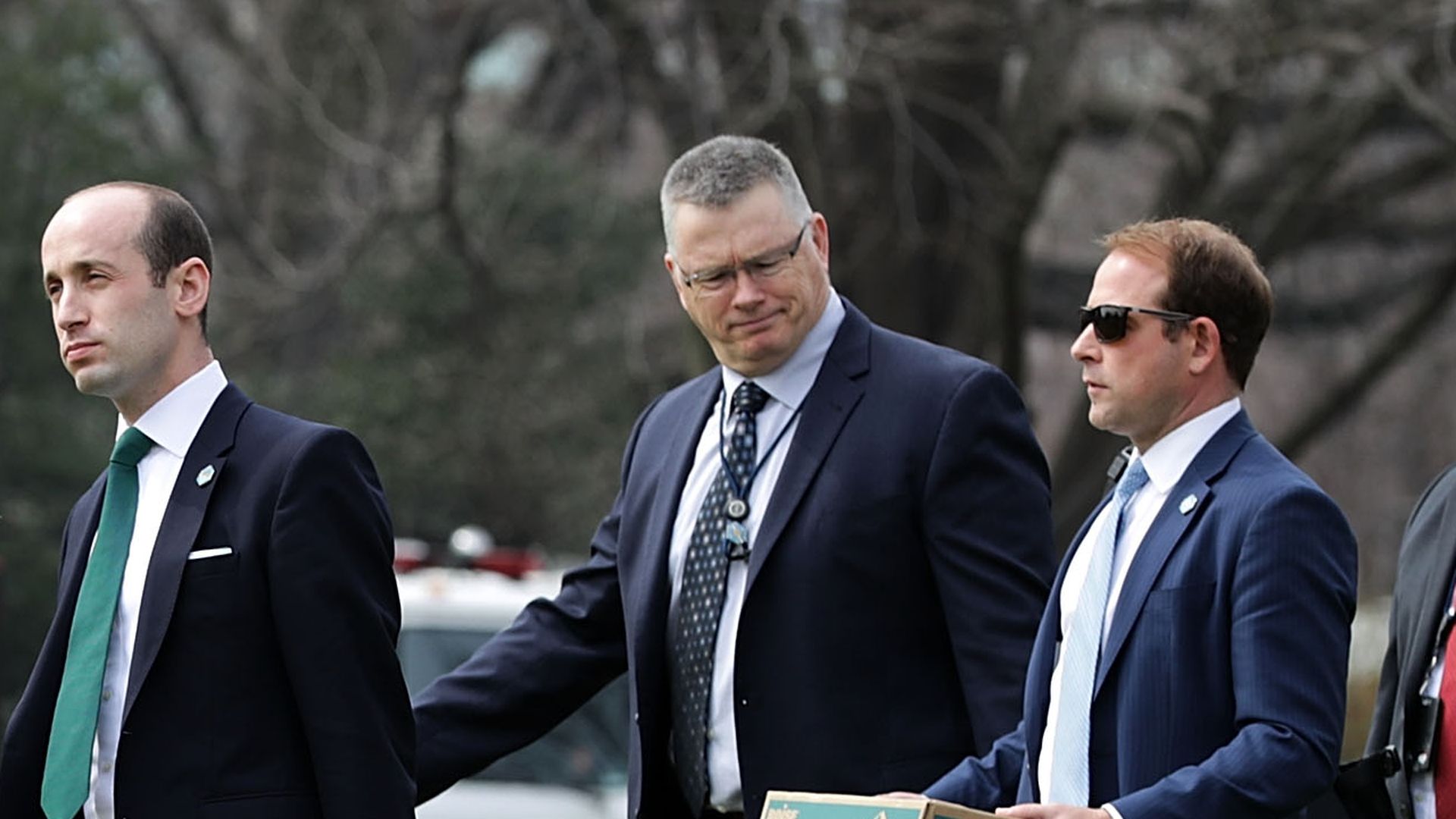 Trump's deputy National Security Adviser Ricky Waddell will leave the White House, according to two sources briefed on the decision. New National Security Adviser John Bolton wants to bring his own person in, and Waddell was H.R. McMaster's hand-picked deputy.
Behind the scenes: John Kelly loves Waddell, who used to work with him in the military. Kelly not only wanted to keep Waddell on the NSC, but suggested to Trump that Waddell — not Bolton — should replace McMaster as the National Security Adviser. He was overruled, and now Bolton appears to have total authority of hiring and firing on the NSC.
Why this matters: Bolton is making wholesale changes at the NSC, bringing in his own people and clearing out McMaster's. Senior NSC officials Nadia Schadlow, who authored the Trump administration's National Security Strategy, and Michael Anton, who led the NSC's strategic communications, have already resigned in anticipation of likely being pushed out under Bolton. More NSC departures are expected soon.
White House sources have a high regard for Waddell, a Major General in the United States Army Reserve, who has run the daily operations of the NSC since last May. It's not clear when his last day in the White House will be. 
A source briefed on the internal deliberations told me he'll stay on to help with the transition to his replacement and that Waddell is expected to receive a third star in the Army.
Go deeper