Volkswagen on cusp of replacing its CEO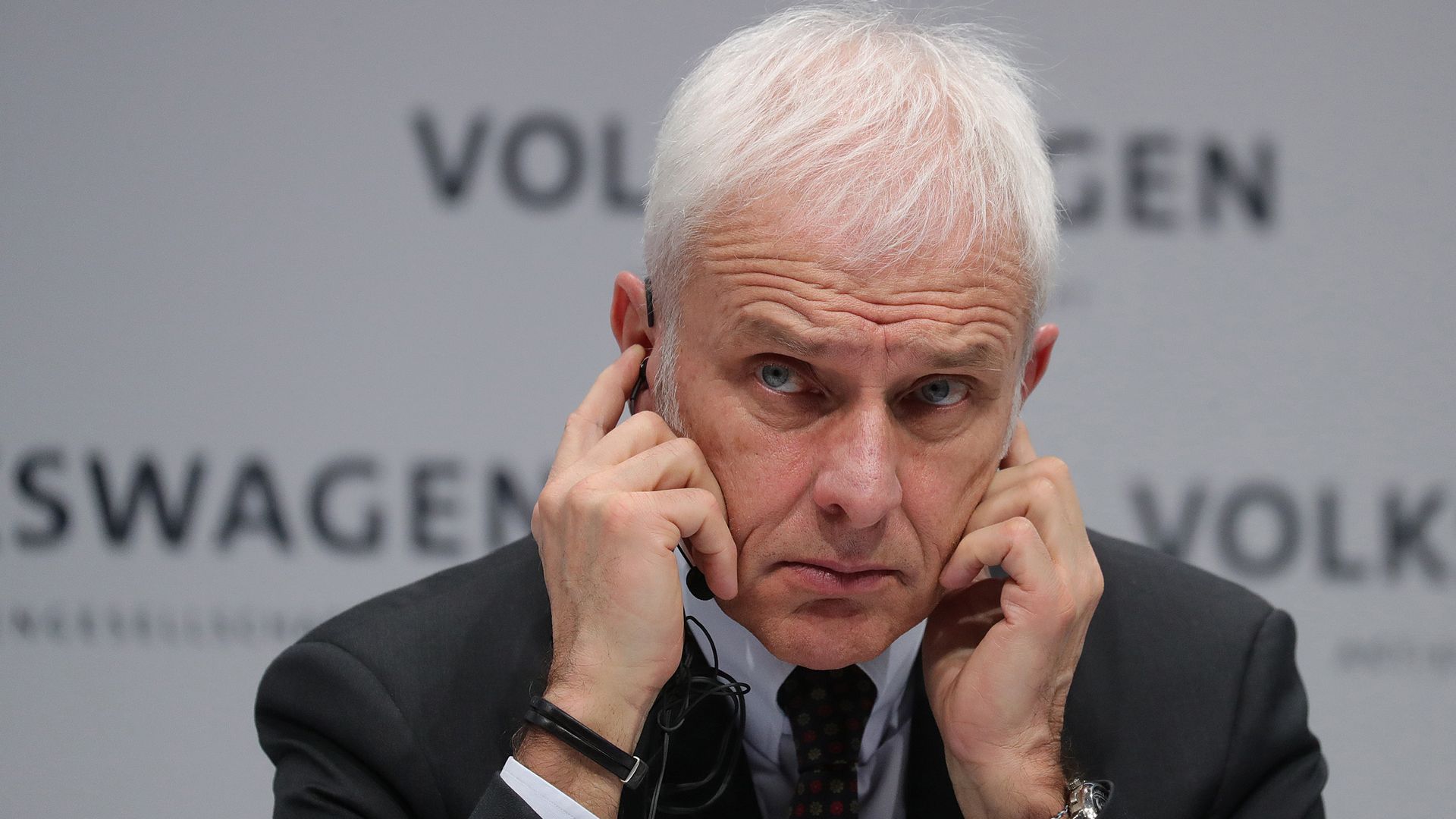 Volkswagen is set to replace its CEO Matthias Müller, who took the reins after the "diesel-gate" emissions scandal broke in 2015, with senior VW executive Herbert Diess, according to The Wall Street Journal and other outlets.
Why it matters: VW is the world's largest automaker and has been moving aggressively into vehicle electrification, including last month's announcement of plans to expand electric vehicle production capacity to 16 factories over the next five years.
The intrigue: Per the WSJ, "Such a change would mark a surprising turn of events for Mr. Müller, who was credited with steering the world's biggest car maker by sales through its most difficult crisis, accelerating its strategy to develop electric vehicles and self-driving cars, and returning it to robust profits."
The big picture: "I think that Müller was a good person to transition the company and settle everybody down after this huge scandal," Rebecca Lindland, an executive analyst with Kelley Blue Book, tells Axios.
"This is less of a sweeping change by and of the board and more about making some adjustments and fine tuning roles two-and-a-half years after the initial diesel-gate scandal," she added.
What's next: "I don't anticipate a significant change in Volkswagen's strategy on electrification of their fleet," Lindland said.
It's a key strategy for meeting emissions and fuel economy regulations worldwide — and in the U.S. specifically.
Another factor driving their decision-making: VW is undertaking a multi-billion dollar electric vehicle charging infrastructure effort nationwide as part of the wider U.S. settlement of the scandal over its use of software in large numbers of vehicles to enable evasion of pollution rules.
Overall, "There are regulatory reasons and of course there are legal reasons why they cannot back away from electrification," Lindland said.
Meet the new boss: Via Bloomberg, "In tapping the 59-year-old Diess for the top job, Volkswagen would elevate a senior executive from its own ranks, while handing the reins to someone who was not at the automaker when the diesel cheating took place. Diess joined VW from German rival BMW AG in mid 2015, shortly before the scandal erupted publicly."
Go deeper