Turkey tells Syrian refugees to go home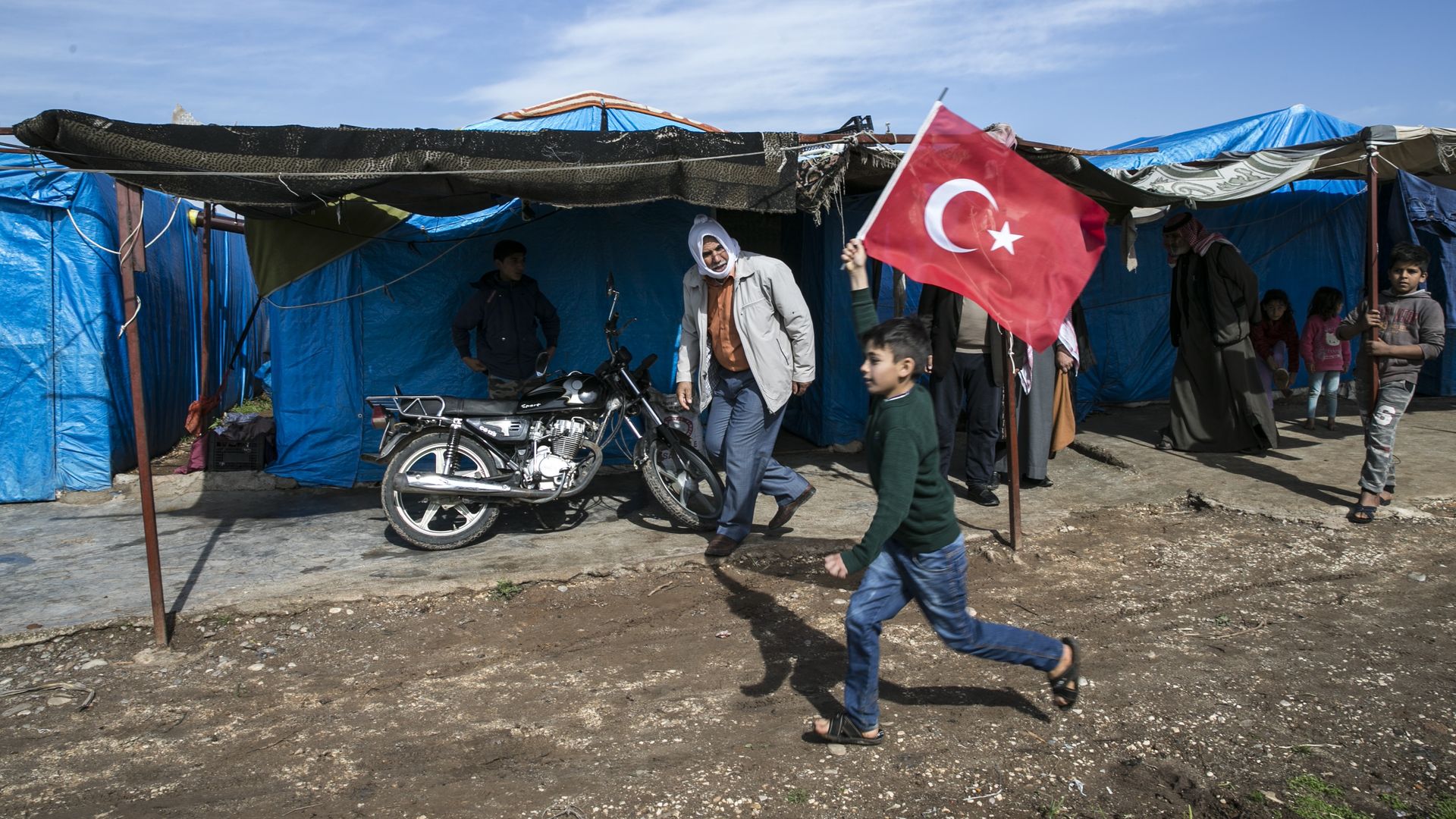 Officials in Turkey, which has taken in more than 3 million Syrians fleeing the civil war next door, have begun "urging refugees to go home," the Washington Post reports.
Why it matters: As has been clearly illustrated in the last few days, the situation in Syria is no where near calming down. As the Post puts it: "Turkish military victories in northern Syria have opened the possibility that refu­gees could go back to their homeland, but many are wary of returning to a country wrecked by a war that is not yet even finished."
The details: Per the Post, almost 500,000 Syrian children attend public school in Turkey, and "an additional 230,000 study at accredited 'temporary education centers.'" But the public has turned on refugees, believing they "receive preferential access to public services and assistance."
The anti-refugee wave in the public is becoming so intense that children in school "are bullied and face discrimination," and teachers say Syrian kids "act out in class or on the playground."
David Milliband, President and CEO of the International Rescue Committee, told Axios that since 2011, Turkey has "has made itself home for more than 2.5 million people, in a remarkable display of openness," but now "is the not the time to send people back into harm's way."
A State Department official told Axios: "As we've said before, all refugee returns must be voluntary and safe.  While the majority of refugees wish to eventually return home, we emphasize that conditions inside Syria are not yet safe for return."
What to watch for: President Recep Tayyip Erdogan is up for re-election next year, and he's honed in on this outcry from the public. He said in February that it's time for the refugees to go home, but hadn't taken any explicit action to make that a reality.
Go deeper