EPA emissions rollback a hit to climate, innovation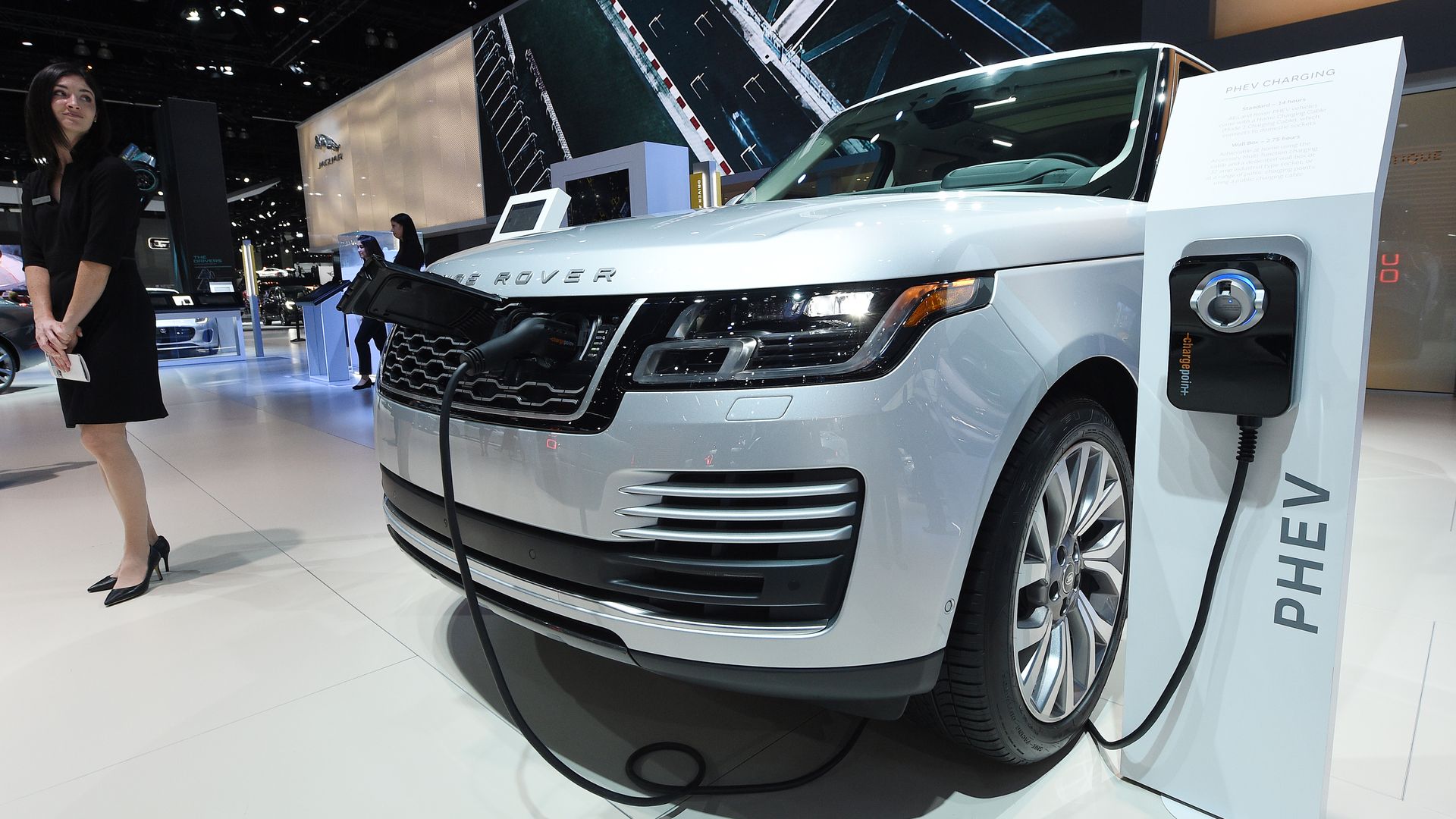 EPA Administrator Scott Pruitt announced last week his intention to scrap Obama-era plans to increase emissions standards. According to the Natural Resources Defense Council, the higher standards were projected to save over 2 million barrels of oil per day, and to cut $1 trillion in fuel costs and 5 billion metric tons of emissions by 2030.
Why it matters: Abandoning the standards increase means the U.S. will fall behind the rest of the world in transportation innovation just as China moves forward with tighter standards, leaving American companies excluded from the world's largest automobile market.
The other side: Automakers asked the Trump administration for leeway, claiming that technologies don't yet exist for them to meet the Obama-era targets. Hoping to boost America's automotive industry, Pruitt and Trump acquiesced.
But beyond their benefits to the environment, the standards were expected to jumpstart the innovation that would allow automakers to meet them. While California and 11 other states engage in a legal challenge to block the rollback, the industry will be put in limbo. The auto companies are unlikely to continue investing in, and purchasing from, firms developing new technologies — like hybrid and electric propulsion systems, lightweight materials and better batteries — that would help meet the former targets.
The bottom line: The EPA decision is bad for consumers, workers, the economy and the planet. It ignores the costs to international sales, to drivers with less fuel-efficient cars, and to the 288,000 American employees across 48 states who make innovative components for reducing vehicle pollution and improving gas mileage.
Jane Kearns is a senior adviser with MaRS Cleantech.
Go deeper