Coal executive on big oil: "They're prostitutes"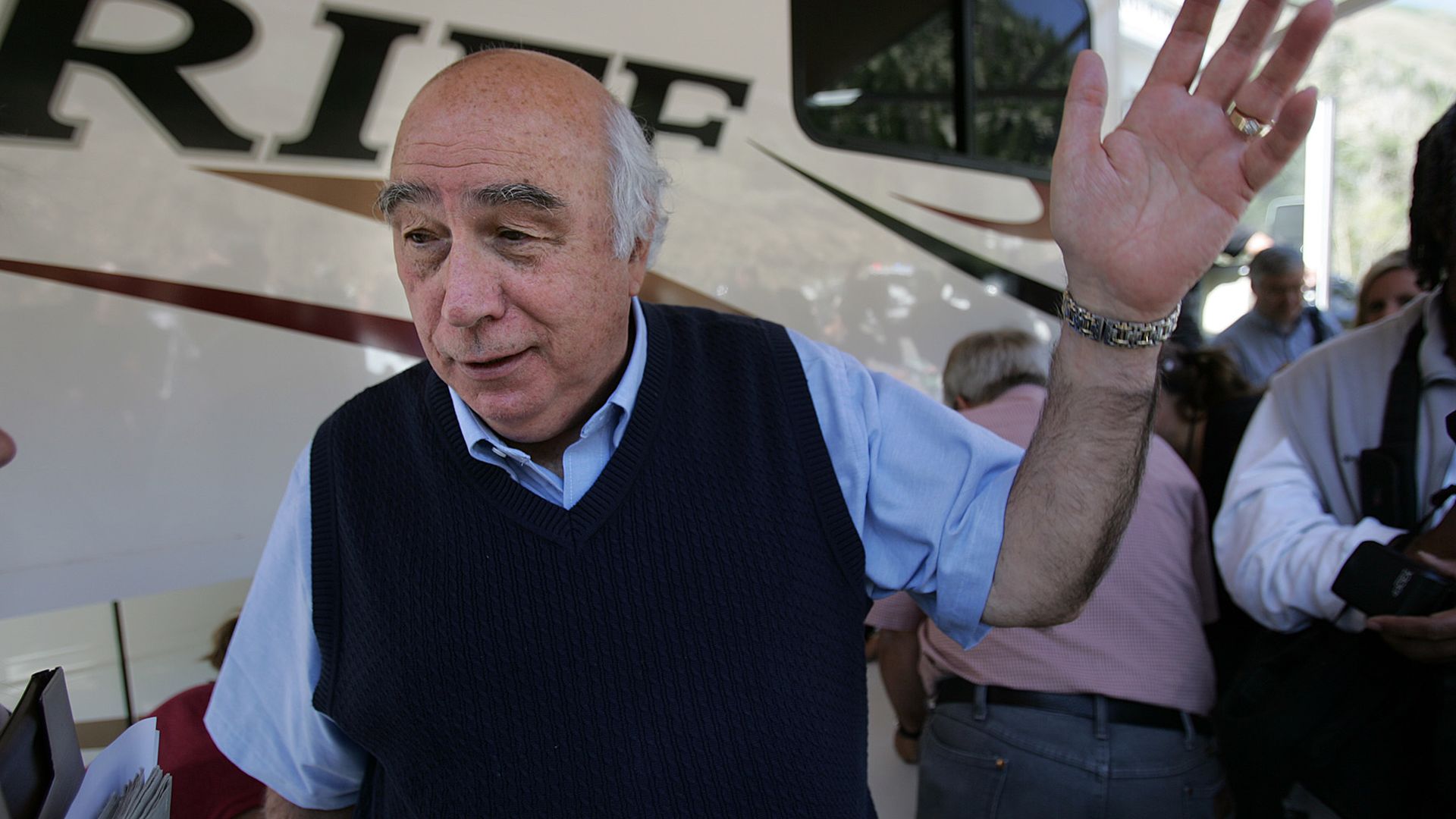 NEW YORK — Bob Murray, CEO of coal producer Murray Energy, likened global oil and gas companies to "prostitutes," arguing they sell whatever it takes in global markets.
Why it matters: The eyebrow-raising comment reflects the combative nature of Murray — who is close to President Trump — in the face of coal's increasingly weak position compared to natural gas and renewable energy in the U.S.
"They're international corporations. They sell their products around the world. And it's expedient for them to latch onto to whatever it takes in whatever countries to sell whatever their selling. They're prostitutes. They are latching onto policies of other countries to sell things in world markets."
—
Bob Murray, CEO of Murray Energy
The big picture: Murray made the comments to Axios on the sidelines of the Bloomberg New Energy Finance conference in New York Tuesday after he delivered a speech to hundreds of executives working in industries mostly benefiting from coal's decline, such as wind, solar and natural gas.
"I'm probably the only coal guy in this room," Murray said on stage, prompting muted laughter from the crowd. He said afterwards no one has approached him to talk other than the sponsors.
One level deeper: Murray named ExxonMobil, BP and Shell as companies that fit the "prostitute" mold. Unlike Murray's company, which he privately owns, these publicly traded traded oil and gas companies are among corporations facing increasing pressure from investors to more readily acknowledge the risks climate change and carbon regulations pose to their bottom lines. BP and Shell are also investing more in renewable energy.
For the record: Spokespeople for Shell and BP declined to comment. An Exxon spokesman didn't immediately respond to a request for comment.
Go deeper: The Washington Examiner has more on Murray's speech, where he implored the Energy Department to approve an emergency order keeping open economically struggling coal and nuclear power plants. Acknowledging that the department rejected a similar plea his company asked for last year, Murray told Axios afterwards that "the options are becoming fewer."
Go deeper