Conductive Ventures raises $100 million for debut fund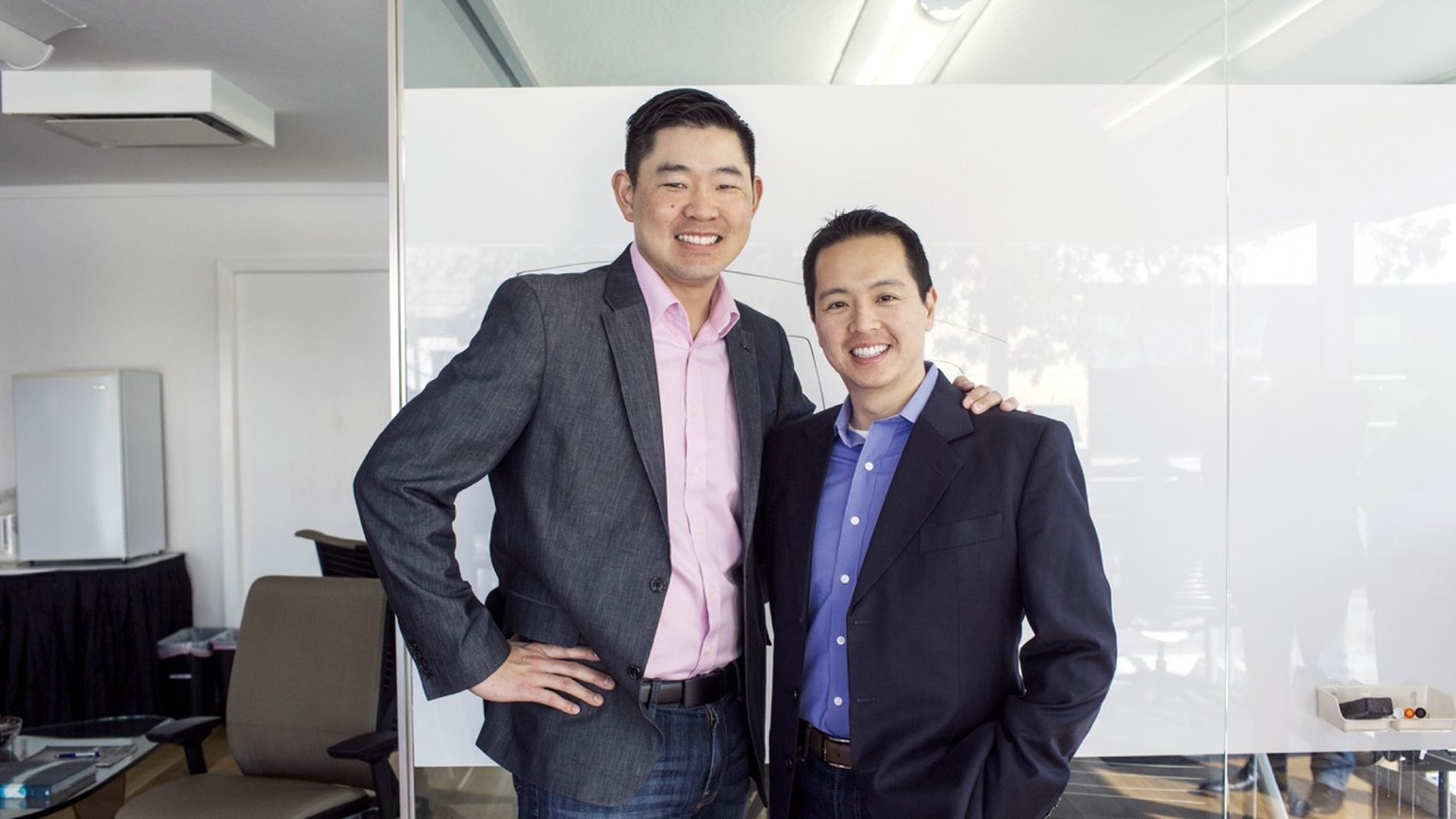 Conductive Ventures, recently formed by former Kleiner Perkins partner Paul Yeh and ex-Intel Capital director Cary Lai, has raised $100 million for a debut fund that will invest in "expansion stage" enterprise software and hardware startups
Why it matters: Conductive is seeking to fill the so-called "Series B gap," which has emerged, with many VC firms moving either very early or very late in the private capital cycle.
"I think the historical perspective is that you pay up so you get less ownership, and there's risk that hasn't been mitigated in that round," Lai tells Axios of investing in his new firm's Series B sweet spot.
Details: Conductive will invest in startups raising between $10 million and $25 million in funding, usually with between $1 million and 10 million in revenue. It has already backed four companies, and expects to regularly invest outside the Bay Area, including in auto and hardware hubs like Michigan and Pittsburgh.
Origin story: Lai and Yeh have been friends since their earliest post-college days. They shared an apartment in San Francisco's SoMa neighborhood with one of Yeh's college friends, Kabam co-founder and ex-CEO Kevin Chou (who is advising Conductive).
1 fun thing: One of Conductive's values is being "budget-conscious"—no $100,000-chrome panda statues allowed…
Go deeper